Are you looking to take your technology business to the next level? Then you have to focus on expanding your business. And this is only possible by gaining more leads and converting them later into customers. But cutthroat competition within the industry makes it pretty tough.
As customers have numerous buying options available, you need to stand apart to gain a competitive edge. Adopting strategies like surveys and partnering with influencers will help in boosting your conversions immensely.
This article will cover the top technology lead generation strategies and ways to refine them. Whether you have strategies in place or planning to try something new, the post will help you get started.
Without further ado, let's begin!
Benefits Of Lead Generation For Your Business
It's how these businesses reach out to their target customers and convert them into potential buyers. The aim is to expand the current customer base and boost business revenue.
Any business needs to have a solid lead generation strategy to improve its sales. Without lead generation, companies will have to depend entirely upon the customer's choice. Here's how lead generation can help you.
Create Business Opportunities
Gathering more leads not only helps you expand your customer base but opens revenues for the business. For instance, you reach out to target customers and offer your product. But the target customer already has a company and wants to collaborate with you.
Won't that be amazing? And this collaboration can help you generate more leads and attract customers.
Improve Brand Awareness
When you constantly implement strategies to attract leads, you slowly become popular. It effectively increases your brand awareness, and your target customers get to know you.
Launching digital ads and running social media campaigns can improve your brand's visibility. And with better visibility, you get more clients! You will also generate a lot of traffic for your website to boost your search rankings.
Boost Your Following
More customers will follow you when you implement social media campaigns and develop better content. It automatically starts a conversation on your social media platforms, and you can utilize these conversations to position your brand correctly.
This way, attracting customers becomes a little more convenient.
Reach Global Markets
With solid digital advertising or lead generation tactic, your brand will no longer be limited to your hometown. Slowly but steadily, customers from other regions will know about you. As a result, you can reach markets you might not have thought of!
So, focusing on lead generation will help you market your services globally.
Top Lead Generation Strategies To Implement Right Now
Convinced that lead generation will improve your business's future? It surely will Using techniques to increase leads will improve your promotions and keep loyal customers in the loop of your developments. It eventually helps you establish a better connection with the target audience.
So, let's look at the toptechnology lead generation tactics you can implement in your business.
1.Create High-Quality Content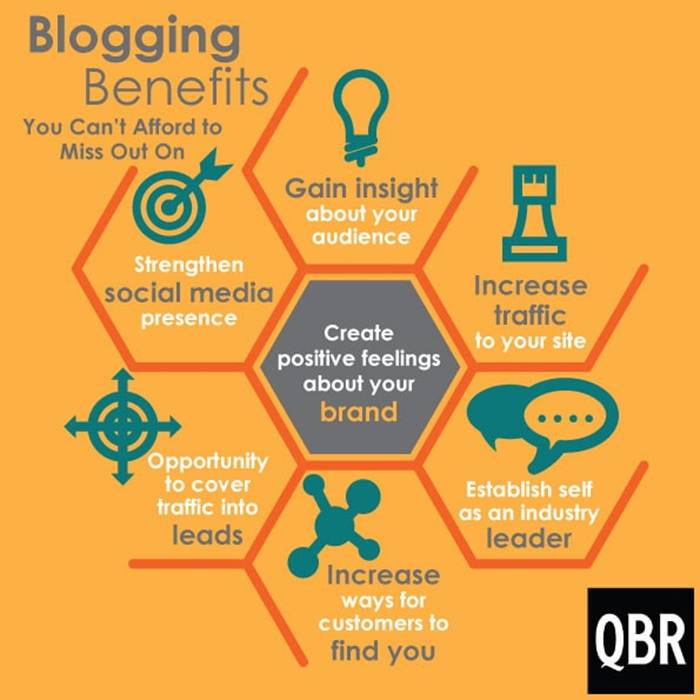 Image Courtesy: quickbusinessresolutions.com
Developing high-quality content is one of the essential strategies for attracting customers, and it helps you enhance your brand's visibility and provides more value to the customer. So, it would be best to focus on your content development to stand apart from the rest.
You can start by posting high-quality articles on your company's blog about relevant topics to help your customers. For instance, if you sell data science products, you can publish articles on the best data science apps or the latest trends.
Don't forget to hyperlink relevant keywords to your product pages. Also, add proper CTAs at the end of every blog post to lead customers to purchase.
Gated Content And Resources
Besides articles, you can create white papers, case studies, e-books, instructional videos, and online guides. You can ask customers to fill up a form to access these resources. These types of resources are called gated content.
The form will help you collect basic customer information like phone number, email address, and name. You can use the data to contact the customers later.
2. Develop Stellar Landing Pages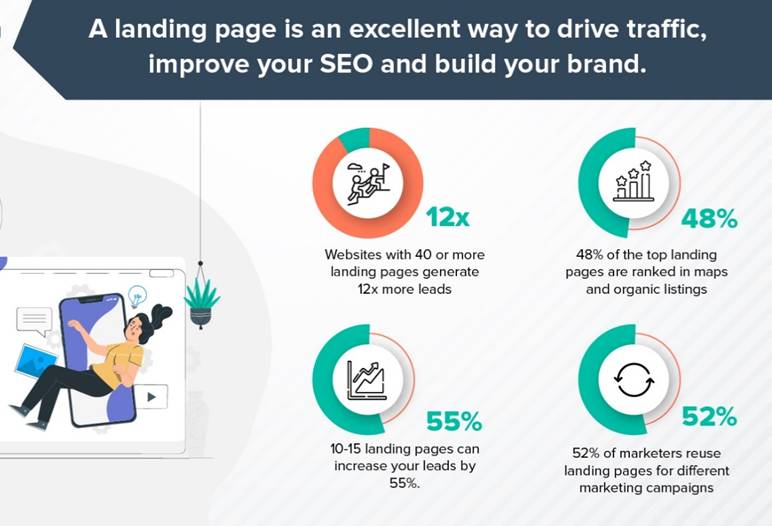 Image Courtesy: webdew.com
Your company's website is your basic digital profile, so it needs to be awesome! No matter how engaging your digital advertisements are, your customers will judge you based on your website's landing page.
You can start by developing a simple landing page that is neatly organized but is engaging. Ensure to optimize your website for all mobile devices as that's where most of our customers will come from.
Then, it would be best if you focused on user-friendliness, so visitors scroll through the page quickly.
Add catchy captions and headlines throughout the page to highlight your products and services. The website copy needs to be super skimmable and engaging enough to convince the reader to take action.
Check out these pointers to improve your landing page
Make important CTAs like "Buy Now" or "Register Now" easy to find and click
Highlight the essential features of your products on the landing page
Use shorter paragraphs and exciting fonts to keep the visitors hooked
Include simple sign-up forms with fewer steps to get started
Don't forget to add an FAQ section at the end of the page to address your customers' queries
Also, add customer reviews and testimonials to demonstrate your brand's reputation
3. Offer Free Trials
Don't you like free stuff? Well, everybody does! That's why you need to provide some of your products and services for free to your customers. If you have various products with multiple purchase plans, you can consistently offer a free trial.
Alternatively, you can provide free trials to your most premium products or services. Not only do customers love accessing quality products for free, but they get hands-on experience on what you're offering.
It's a great plan to attract target customers and improve your chances of conversion
Even if customers aren't interested in your service, they check out the free trial. It gives them a better idea about the service. So, they might purchase the service later, if you've impressed them!
Some tips to make this strategy successful –
Don't offer all the features in the trial version to keep customers interested
Develop catchy email campaigns to promote all features of the paid subscriptions
Send these emails frequently during the trial period to convert customers
4. Produce Better Videos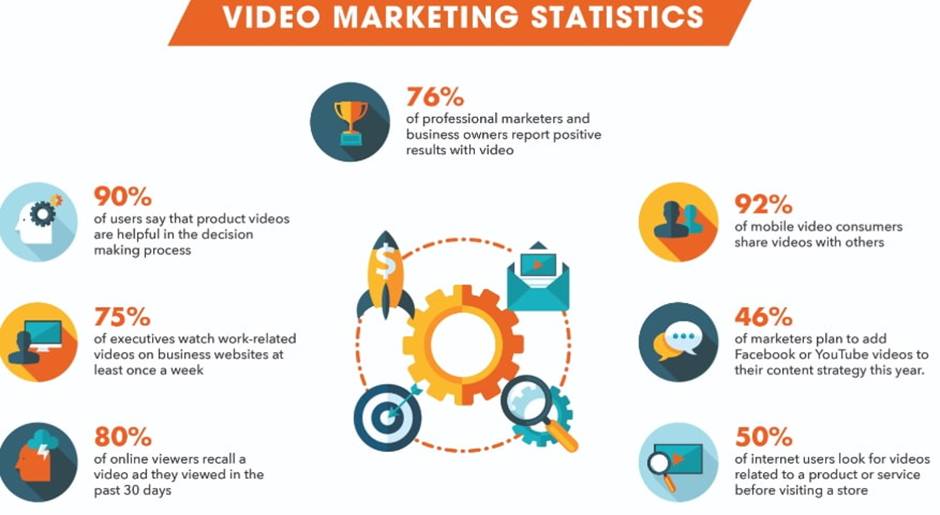 Image Courtesy: wondershare.com
87% of marketers say that video marketing has helped them improve their promotional and sales strategies. That's why you need to make better videos besides other content types.
Primarily, everyone loves watching videos. On your official YouTube channel or social media platforms, videos will always attract customers. It's because videos allow you to highlight your products and services within a short time frame.
You can also mention your latest products and upcoming offers within your videos.
Posting them on your social media channels like Facebook and Instagram will immediately help you start a social conversation. It helps you develop a better relationship with target customers and fetch leads.
Adding videos to your website or landing page is also an excellent way to hook your visitors. Along with exciting web copy, short and exciting videos can be icing on the cake!
You can also post theme-based videos to gain the user's attention. For instance, you can create special videos for Christmas or Thanksgiving to wish your customers. Then, mention your products with subtlety within these videos.
5. Host Online Events
Your customers are constantly looking for online resources to make their lives better. They search for courses, online classes, and sessions to learn about a topic or skill.
Why don't you help them by creating such online events?
• These can include live sessions and webinars talking about a particular topic. It is a great way to interact with customers and offer them the knowledge they're looking for.
• Almost 73% of marketers have boosted their lead generation through webinars and similar events. You can start by hosting a live session or webinar to spread knowledge about a particular topic.
• You can also develop webinars to teach a specific skill to your audience. It will be a great opportunity to collaborate with industry leaders and ask them to speak to the audience.
Webinars are excellent for demonstrating your experience and industrial expertise. Moreover, it helps in enhancing your image in front of the audience. So, they're likely to convert into customers later on.
6. Generate Leads Through A Newsletter
Newsletters are among the most useful content types you can develop for visitors and potential customers. Your customers can stay in touch with your brand by reading your newsletters frequently. Therefore, it helps you avoid the "out of sight, out of mind" situation.
It is a very authentic content strategy that enables you to promote your products and valuable content. Your newsletter content can include the following –
Interesting blog posts
Engaging product review posts along with videos
Upcoming online and offline events related to your brand
Special discounts and offers for customers
Online contests and the associated prizes
As newsletters are usually short and easy to read, it gets readers more interested. In addition, as most newsletters are free, customers will subscribe to them if the content is useful.
That's why it's becoming one of the simplest ways to fetch customer information and enhance your lead database.
Tip: If you think your newsletter has a lot of subscribers, you can charge a very small fee to monetize it.
7. Provide Special Discounts To First-Timers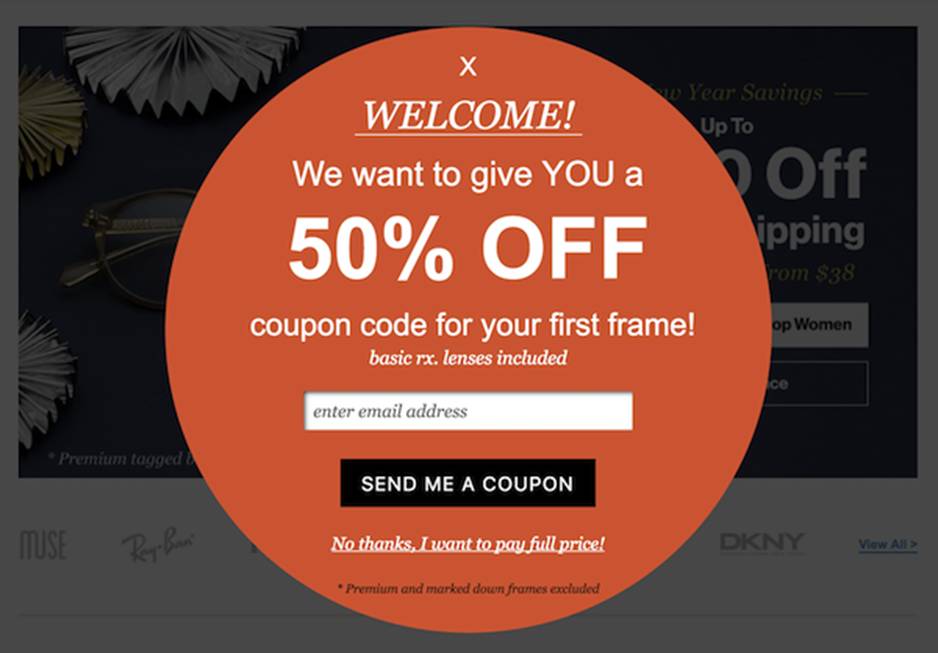 Image Courtesy: neilpatel.com
You can hook visitors to check out your platform for the first time with exciting offers. It's a fantastic way to generate leads by impressing your target customers. And when you create an impression, you improve the chances of making a sale.
Begin by offering your best products at discounted prices to first-time subscribers or buyers. This way, you can convert the target audience at the bottom of the funnel into customers. Further, you can attract customers at the top of the funnel interested in your products.
Begin by offering your best products at discounted prices to first-time subscribers or buyers. This way, you can convert the target audience at the bottom of the funnel into customers. Further, you can attract customers at the top of the funnel interested in your products.
Tip: So, providing a 10 or 20% discount can easily fetch you some quality leads. Moreover, you can offer gift coupons to customers signing up or subscribing to your newsletter.
8. Utilize Surveys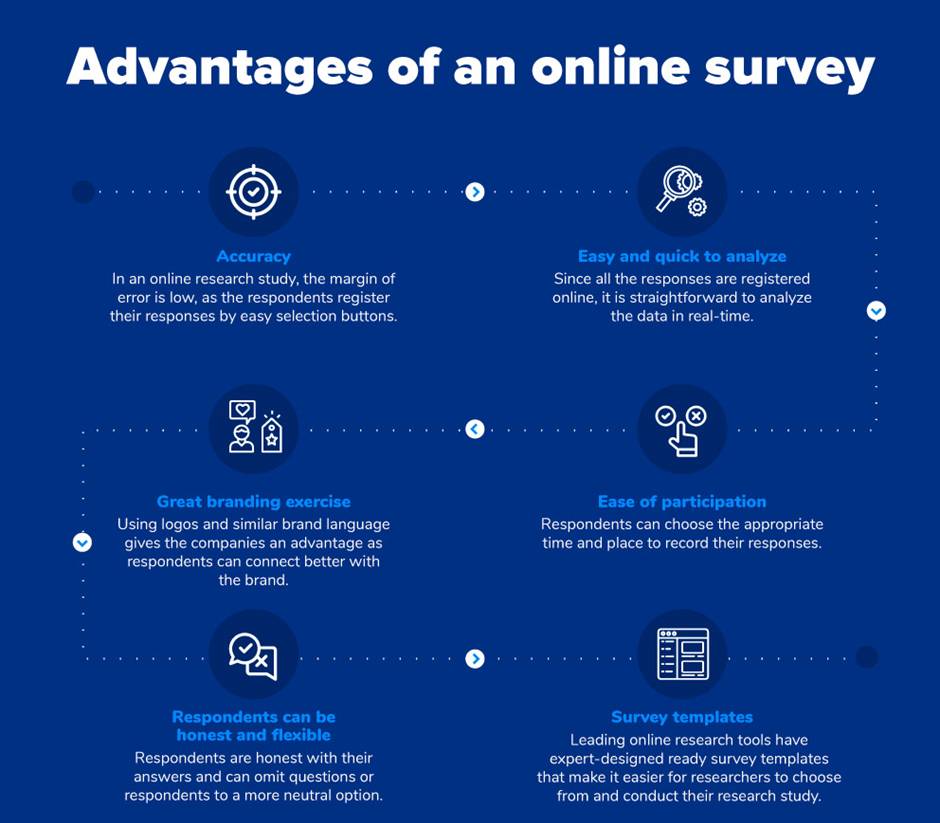 Image Courtesy: questionpro.com
Surveys are your ultimate solution if you want to generate more leads and understand your customers better. Along with providing you with contact details of your targets, they're a great way to communicate with them.
Surveys enable you to demonstrate that you value your customers and want their feedback. You can include the following questions in your survey.
How happy are you with our services on a scale of 1 to 10?
Are you willing to refer our products and services to a friend?
Have you faced any issues while using our products?
How does our brand make your life better?
What's the least favorable characteristic of our brand?
These questions will allow you to figure out your brand's drawbacks and try rectifying them. So, acquiring leads will help you improve product or service quality. Just make sure to keep the survey short and include a link to your official website or the product page.
You need to request your customers to participate in the survey without being pushy. So, develop a brief but interesting email to present your survey. Also, add a thank you note at the end of the mail to keep it sweet!
9. Partner With Influencers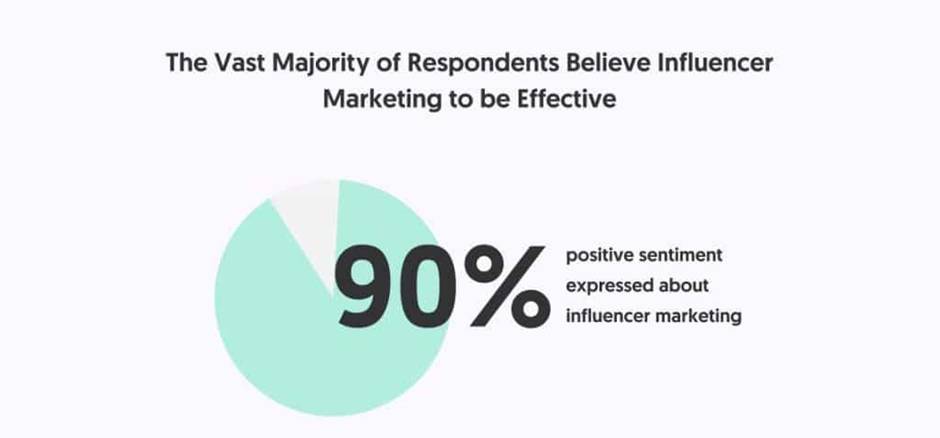 Image Courtesy: rockcontent.com
We live in a world filled with social media influencers, so you can't ignore them! You can collaborate with influencers in your industry to promote your brand, and it's a proven formula to reach wider markets.
As influencers have thousands of followers spread across the globe, they can take your brand to the next level. Companies rely on influencer marketing so much that the industry will be around $16.4 billion by 2022!
When you partner with these individuals, they can promote your products on the website or social media platforms. As your customers already love the influencers, they'll probably like your products too!
A lesser-known brand can attain international fame with this approach.
It's a genuine way to build trust among your customers, understand them better and obtain leads in the process.
Lead Generation Best Practices
By now, you might have wrapped your head around effective lead generation strategies. Let's check out some of the best practices to launch these strategies and improve conversions.
By now, you might have wrapped your head around effective lead generation strategies. Let's check out some of the best practices to launch these strategies and improve conversions.
Understand And Define Your Target Audience
Before implementing any lead generation strategy, you have to define your target customers. It's important because if you're trying to sell to everyone, you end up selling to no one. So, start by creating buyers' personas.
List the characteristics like age, lifestyle, preferences, or cultural background to define these personas. It will help you align your marketing strategies and offer personalized services. Further, it will assist you in fine-tuning your lead generation campaigns.
Request Customer Reviews
After reading its online review, most of your potential customers will buy a product. So, you can ask your customers to share their experiences of using your products. Catchy emailers about this will do just fine, and it will enhance your brand image and attract many customers.
So, after you post these reviews on your landing page, it will impress the customer. Leads will come knocking on your door! Reviews are fantastic ways to strengthen relationships with your audience.
Be Active On Social Media
To understand whether your lead generation campaigns are working on social platforms, you need to keep an eye out. So, besides collaborating with influencers and posting videos, check out your audience's activity, and it includes their reactions, comments, likes, and shares.
Make sure to interact with your customers more like a friend than a brand. So, if they ask something in the comments, answer it promptly. You might have to hire some professionals to efficiently handle your social media accounts.
Social media is also an outstanding platform to understand customers' requirements, which will help in lead generation.
The Bottom Line
You don't have to search for "technology lead generation" anymore if you've read this far. Utilizing the strategies mentioned here will help you look at your lead generation campaigns differently.
It's a constant process, and you have to keep up with the industry trends to improve your marketing.
You have to remember that your product quality is the ultimate metric for gathering leads with all these strategies. Poor products or services will ruin your conversion rates even if you have a ground-breaking lead generation tactic.
That's why it's important to constantly upgrade your brand according to your target customers preferences. You can also check out what your competitors are doing to improve your initiatives.