Global Business Intelligence(BI) Software Market Share (%)
| | |
| --- | --- |
| Company Name | Market Share |
| Microsoft | 49% |
| Tableau | 20% |
| QlikView | 13% |
| Oracle | 8% |
| SAP BusinessObjects | 7% |
| Others | 3% |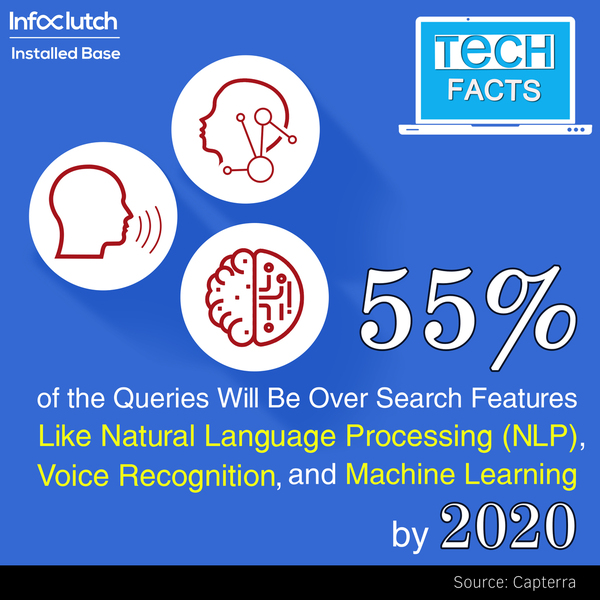 Companies Using Business Intelligence Software (Sample Data)
| Company Name | Website | Address | Address 1 | City | State | Zipcode | Country | Phone Number | Employee Size | Revenue Size (USD) | SIC Code | SIC Industry |
| --- | --- | --- | --- | --- | --- | --- | --- | --- | --- | --- | --- | --- |
| Abacus Health Solutions | www.abacushealth.com | 1**0 Po**iac A*e | | Cranston | RI | 2920 | United States | (4*1) 4*7-2**3 | *4 | *.8 M | 8741 | Management Services |
| AARP | www.aarp.org | 6*1 E. Str**t N.W. | | Washington, DC | DC | 20049 | United States | (2*2) 4*4-2**7 | *5*2 | *600 M | 9311 | Public Finance, Taxation, and Monetary Policy |
| 7-Eleven | www.7-eleven.com | 3200 H**k*erry Rd | | Irving | TX | 75063 | United States | (9*2) *2*-*011 | 5*16* | 96836 M | 5412 | Retail-Convenience Stores |
| A3 Technology Inc. | www.a3technologyinc.com | 3** W. W**te H**se Pike | | Egg Harbor City | NJ | 8215 | United States | (**9) 3*5-34** | *2 | *0.4 M | 3764 | Space Propulsion Units And Parts |
| Air Liquide Welding | www.airliquidewelding.com | 156** Jfk B**l*var* 3R* Fl**r | | Houston | TX | 77032 | United States | (*81) *87-*8** | *50*0 | *4.4 B | 5074 | Plumbing and Heating Equipment and Supplies |
What is Business Intelligence (BI)?
Business Intelligence (BI) is a software or a service that transforms raw data into meaningful and useful information for business purposes. The technology-driven process is used for analyzing data and presenting actionable information to help managers, executives, and other corporate end users to make informed decisions.
In short, "BI is timely, accurate, actionable insights which include the work processes and technologies to obtain these insights."
Purpose of Business Intelligence in Business.
The purpose of Business Intelligence is to measure an organization's progress towards achieving strategic and business goals. It helps corporate executives, business managers, and other operational workers to plan and make better decisions strategically. Organizations use BI to cut costs, identify market trends, and spot inefficient business processes for re-engineering.
Importance of Business Intelligence.
Business Intelligence systems descriptive analytics provides historical, current, and predictive views of business operations at any state by often using data gathered in a warehouse, data mart or from operational data. BI offers data to examine, understand trends and derive insights primarily.
Merely accumulating this data is of no benefit whatsoever to the organization. Business Intelligence is used to convert such data into an asset that adds value to the organization. The data here is analyzed, discovered with facts, trends, and observations that were previously unknown. BI provides the necessary tools to convert large data into intelligible information from which we can derive decisions.
Benefits or Advantages of BI
Allows users to make Fact-Based Decisions: Once the company has all aspects of data like a business, financial data, production data, and customer data one place. BI comes into place and uses such information to make decisions as per the business requirements.
Improves Sales and Negotiations: Detailed customer data is a valuable asset as it provides access to company's sales process. It provides up-to-minute reports and helps users to identify sales trends, product improvements, customer preferences and unexplored markets.
Identifies Opportunities: Business Intelligence can help companies to access its capabilities, compare strengths and weaknesses. It's used to Identify trends, market conditions and respond quickly to change.
Enhance Business Productivity: It's used to evaluate performance in terms of customer and competitor experience to spot internal trends into the underperforming process.
Improve Access to Crucial Information: With data all over, accessing the right information at the right time can get challenging. BI here offers a better understanding of historical data, forecasts, real-time updates, and trends to access crucial information.
Boosts ROI: Business Intelligence enables companies to establish metrics to align with the organizational strategy, leverage numerous dashboards to improve visibility into inventory offering needed visibility into ROI.
Strengthens Strategic Decision-Making: BI facilitates the easy collection and analysis of data using analytic tools. It helps users get actionable insights by analyzing data from social media, sales, digital media and more. It strengthens company's core to run the more efficient team while preparing to make faster and better decisions.
Some of the Top Business Intelligence tools:
Microsoft Power BI
Tableau
Oracle Hyperion
SAP Business Objects
Oracle Business Intelligence Enterprise Edition
QlikView
Pentaho
Qlik Sense
IBM Cognos 10
Tibco Spotfire
Lawson Business Intelligence
SAP Crystal Server