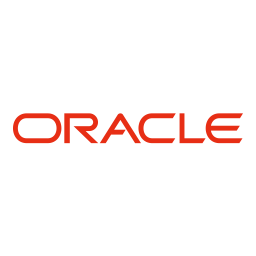 Oracle Financials Cloud
Oracle Financials Cloud is a complete modern solution designed to empower the financial procedure and deliver excellent customer success with a streamlined approach. The implementation of Oracle financial cloud is more of a business transformation than of technology implementation. It provides innovation in key technologies such as analytics, mobile, and social resulting in improved business decisions.
The features it has are that one can get the live information of the financial data and with an intuitive UI. It optimizes the decision-making process, and also help in getting complete visibility into the control costs. You can avoid data errors and achieve the compliance that matches international standards. The Oracle Financial cloud has features like ledger and analytics, revenue management, payables and assets, collections, receivables, expenses that make the financial process a seamless one.
The benefits which Oracle financial cloud provides are advanced financial control, secure availability of the data, enhanced business productivity, and automation. Customers have to follow a full cycle of adoption which are the adoption phase, enhancement phase, stabilization phase, cool-down period, enrichment phase, and ground preparation phase.
Companies that use Oracle Financials Cloud
| Company Name | Website | Employee Count |
| --- | --- | --- |
| Markel Corp | www.markel.com | 20300 |
| Advance Auto Parts | www.advanceautoparts.com | 41000 |
| Envision Healthcare | www.envisionhealth.com | 48000 |
| Taylor | www.taylor.com | 12000 |
| University of California – Santa Barbara | www.ucsb.edu | 6000 |
Companies Using Oracle Financials Cloud, Market Share & Customers List
Number of Oracle Financials Cloud Customers Based on Different Selects
Records Available by Segment
4,035
Total Postal Universe
1,417
Total Emails Available
2,671
Total Phone Numbers
Need List of Companies Using Oracle Financials Cloud for Your Marketing Campaigns?