Electronic Health Records
Global Electronic Health Records Market Share (%)
| | |
| --- | --- |
| Company Name | Market Share |
| Epic System Corporation | 19.1% |
| Meditech | 17.2% |
| CPSI (Computer Programs and Systems) | 14.2% |
| Cerner Corporation | 9.0% |
| Mckesson | 8.6% |
| Healthland INC | 7.0% |
| Siemens Medical Solutions USA | 5.4% |
| Healthcare Management Systems | 5.2% |
| Allscripts | 4.1% |
| NextGen Healthcare | 2.0% |
| Other | 8.2% |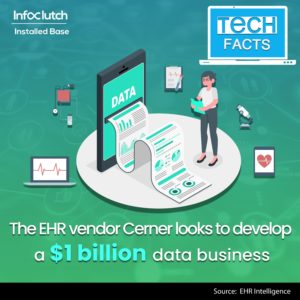 The electronic health records is referred to as the storage of medical records of the patient in an electronic form. It includes all the essential data of the person such the medication, demographics, past medical history, progress notes, and other vital signs. The records help automate the information resulting in streamlining the clinician workflow.
The systems are built for sharing the information with the other health care organization such as laboratories, pharmacies, specialists, emergency facilities, and the workplace clinics.
The major EHR functions include disease surveillance, cost-effectiveness analyses, patterns of care, patient co-payments, clinical EHR and financial system, results reporting, electronic billing and insurance, scheduling chemotherapy administration, patient satisfaction measurement, contacts management, quality assurance, and many more.
The US department of health and human services (HH7) and HLS standards state EHR as "An electronic record of health-related information on an individual that conforms to nationally recognized interoperability standards and that can be created, managed, and consulted by authorized clinicians and staff across more than one health care organization."
The importance of electronic health records
Electronic health records can be a critical part of the digital health infrastructure that can save a lot of time for healthcare professionals as well as patients. They can help improve the patient experience, increase patient satisfaction, and provide better communication between doctors, and patients. When patients are given access to a complete record and allow the caregivers to review the history of care, they are likely to take their health much more seriously. Benefits of having a complete record of medical history Patients can use electronic health records to see when they developed an illness or their visits to the doctor's office. Patients can also see the medication they are taking, when and why they started it, and if they have a high or low blood pressure.
Benefits of using electronic health records are:
Enabling quick access to the patient records
Providing accurate information about the patents at the point of care
Secured sharing of the electronic information about the patients and clinicians