Approach prospects of SAP services and give yourself a chance of making better sales by using our SAP users email list.
Why Buy SAP Users List from InfoClutch?
We'll Get Back To You Shortly!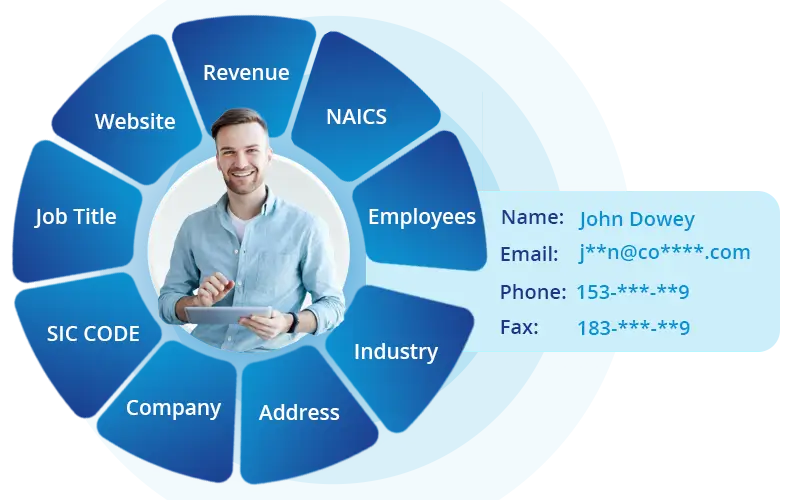 SAP (System Applications Products) is a German-based European multinational software corporation and a market leader in today's business & technology revolution. It is a business software that is designed to integrate all areas of business and provides end to end solutions for manufacturing, logistics, distribution, financials, etc.
Some of the significant products that SAP presents include SAP S/4HANA, SAP CRM, SAP PLM, SAP SCM, SAP SRM, SAP supply chain management and many. If you are planning to connect or collaborate with business users of SAP, our SAP users email list will help you meet all your business needs.
If you want to engage with users of SAP solutions, start with InfoClutch's SAP users email lists. Our list is highly segmented and optimized to support all multichannel engagements, whether it is email, direct mail, or telemarketing channels. If you face hardship reaching target markets across domestic and international areas, our SAP users email list is a one stop solution to marketers, because, with this list, you can confidently approach companies in US, UK, Canada, Germany, Japan, New Zealand, Africa, and the Middle East. InfoClutch's SAP users mailing list is designed by keeping in my mind the key requirements specified by the marketers.
It allows marketers to improve the user journey within the sales pipeline. We are the only mailing list provider that comprehensively scans the global markets to produce other lists of SAP solutions. InfoClutch is a provider of the most accurate SAP users mailing list because our expert data scientists set out to scan global markets by sweeping SAP trade shows, SAP conferences, SAP Newsletter Signups, and more to aggregate the data of companies interested in SAP solutions.
We consolidate the data acquired from various sources and produce email lists that are highly optimized and reachable. B2B marketers can leverage upon the list accuracy to prospect audiences who are users of SAP solutions. We'll go even further and construct your marketing campaign that results in maximum conversion and greater ROI. Choose our SAP users email list and connect with B2B prospects, key decision makers and professionals with purchase power across the globe. Make use of our SAP users list and reach SAP users, industry and technology experts and significantly influence your business future direction.
We Track All SAP Products Users
We'll Get Back to you Shortly!
Customize your SAP users mailing List by

assets size