Database Management Systems We Track
Global DBMS Software Market Share (%)
| | |
| --- | --- |
| Company Name | DBMS Market Share |
| Oracle | 45.60% |
| Microsoft | 19.10% |
| IBM | 15.70% |
| SAP | 9.60% |
| Teradata | 3.20% |
| Others | 6.80% |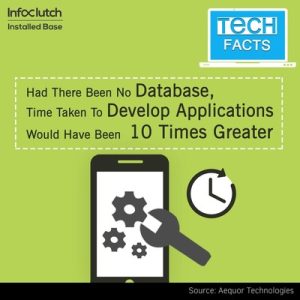 Companies Using DBMS Software (Sample Data)
| Company Name | Website | Address | Address 1 | City | State | Zipcode | Country | Phone Number | Employee Size | Revenue Size (USD) | SIC Code | SIC Industry |
| --- | --- | --- | --- | --- | --- | --- | --- | --- | --- | --- | --- | --- |
| BlueShield of Northeastern New York | www.bsneny.com | ** C***ury H*** D***e | | Latham | NY | 12110 | United States | (5**) **0-**00 | **0 | ** M | 6411 | Insurance Agents, broker & Service assessment |
| Fawry Banking & Payment Technology Services | fawry.com | S***t Village b***ing | Building ** | Cairo | Cairo | 12577 | Egypt | 20 **52*3**0 | **5 | ** M | 6289 | Security & Commodity Services, Nec |
| Comcast Corporation | www.comcastcorporation.com | 1*** M***ET ST***T | | Philadelphia | PA | 19102 | United States | (***) 6*5-1*** | ***000 | **.5 B | 4841 | Cable and Other Pay Television Services |
| ABBANK | www.abbank.com | **1 N. M**n St | | Mullins | SC | 29574 | United States | (**3) 4*4-12** | *80 | *6 M | 6022 | State Commercial Banks |
| Akamai Technologies , Inc | www.akamai.com | *** Bro***ay | | Cambridge | MA | 2142 | United States | (***) 4**-3*** | **90 | **.3 B | 7372 | Prepackaged Software |
DBMS (Database Management Systems) is a collection of data and management systems that are used for creating and managing databases. It provides users a systematic way to create data, retrieve, update and manage it. In other words, it offers programmers a tool or an interface to perform various operations like creating databases, creating tables, updating data, storing data, in the database and lot more.
DBMS is a computerized record-keeping system and is a storehouse of data or a container for a collection of data files. The overall purpose as mentioned above is that it allows users to define, store, retrieve and update information contained in the database on demand. Information stored can be anything that is significant to an individual or organization. The Software is used in all aspects of lives and major areas like Banking, Universities, Airlines, Manufacturing, and selling, HR and more. Some of the main objectives of the Data Base Management System are its efficiency for mass storage, it removes duplicity, offers multiple user access, data protection, data backup, and recovery, integrity and platform independent.
DBMS companies offer good data storage services. The solution reduces the data redundancy, improves data security, facilitates sharing of the data, helps in the backup and recovery process, improves privacy, and data consistency. DBMS has specific limitations, such as sometimes it is highly complex. Organizations need a good number of database handling staff, as the hardware costs are too high. There are many database companies in the US region offering relevant services to their customers. It numbers around 1,441, and they help store the crucial information. The solutions offered by data base companies are sometimes time-consuming, that doesn't fetch the desired results, but overall, they benefit the users.
Benefits of using Database Management Systems:
It's easy to understand and user-friendly
It is Effective and efficient in managing the data
It is secure and integrated
Easily processes queries
Better data sharing and storing of information
It's known for better decision making
Ensures error-free information