Cloud Computing Software We Track
[[[["field2","contains","@gmail.com"],["field2","contains","@yahoo.com"],["field2","contains","@yahoo.co.in"],["field2","contains","@googlemail"],["field2","contains","@outlook.live"],["field2","contains","@mail.yahoo"],["field2","contains","@ymail.com"],["field2","contains","@outlook.com"],["field2","contains","@hotmail.com"],["field2","contains","@hotmail.cl"],["field2","contains","@hotmail.cl"],["field2","contains","rediffmail.com"],["field2","contains",".pw"]],[["set_value","field2,field3","Company email",null,"field2"],["hide_fields","field3"]],"or"]]
powered by FormCraft
Cloud Computing Market Share (%)
As per Canalys Cloud Channels Analysis report, the cloud market reached a new high during Q4 2019, as spending grew 37% to over US$30 billion. The top 4 vendors of cloud computing category hold around 61.4% market share with Amazon Web Services (AWS) topping the chart with 32%. Microsoft Azure holds the second largest market share of 18%, incrased by 3% (from 15%) during same period in 2018. Google Cloud secured third largest market share with 6%, closely followed by Alibaba Cloud with 5% while rest of 38.6% market share goes to other vendors.
| | |
| --- | --- |
| Company Name | Cloud Computing Market Share |
| AWS | 32% |
| Microsoft Azure | 18% |
| Google Cloud | 6% |
| Alibaba Cloud | 5% |
| Others | 38.6% |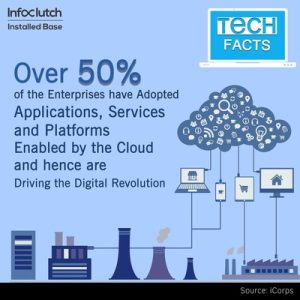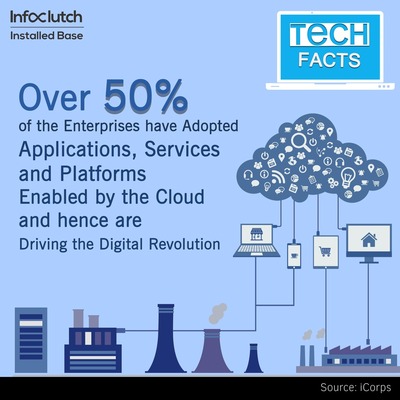 Companies Using Cloud Computing Software (Sample Data)
SUBMIT YOUR REQUIREMENT
[[[["field3","contains","@gmail.com"],["field3","contains","@yahoo.com"],["field3","contains","@yahoo.co.in"],["field3","contains","@googlemail"],["field3","contains","@outlook.live"],["field3","contains","@mail.yahoo"],["field3","contains","@ymail.com"],["field3","contains","@outlook.com"],["field3","contains","@hotmail.com"],["field3","contains","@GMAIL.COM"],["field3","contains","@hotmail.cl"],["field3","contains","rediffmail.com"],["field3","contains",".pw"]],[["set_value",null,"Use Company Email",null,"field3"],["hide_fields","field7"]],"or"]]
powered by FormCraft
Cloud computing is an information technology (IT) that supplies on-demand delivery of computing power, applications, database storage, and other IT resources through a cloud service platform via the internet. In simple terms, it stores and processes things over the internet on "pay as you go" basis. It enables companies to consume a computing resource such as Virtual Machine, storage or an application as a utility.
Cloud computing services are available in three different modes which are public, private and hybrid. In the public cloud model, the third-party cloud service provider is facilitated to deliver the cloud service over the internet.
Hybrid model is a combination of public cloud services and the on-premises private cloud. Companies are enabled to run critical workloads and applications on the private cloud and the public cloud is used to handle the cloud burst. The major goal of the hybrid cloud is to create a unified, scalable and automated environment by maintaining control over critical data.
Private cloud services are delivered from data centers to internal users. The private cloud offers versatility and preserves management and control to the data centers.
Cloud computing reduces the cost of managing and maintaining the IT systems and equipment for your business. It usually relies on sharing of resources to achieve coherence and economies of scale.
The list of companies using cloud computing helps technology marketers to contact the right cloud computing Customers. It assists in reaching the top-notch companies who have integrated cloud computing technology in their technical process.
Here are some of the characteristics and benefits of cloud computing:
Self-service provisioning:  It is a heart of cloud computing which allows end users to spin up resources for almost any type of workload on demand. It offers the capability for the cloud user to select service from service catalog for provisioning minimum intervention from the cloud operator.
Elasticity: It is a degree at which system adapts to workload changes by provisioning and de-provisioning resources. This allows companies to increase and scale down computing needs as per the business needs. Thus eliminating the need for massive investments in local infrastructure.
Pay per use: This service offers users to pay only for the resources, services and the workloads that they use.
Workload resilience: Cloud service providers often implement redundant resources to ensure that workloads continue to keep user important data running across multiple global regions.
Migration flexibility: This allows organizations to move workloads to or from the cloud to different cloud platforms automatically for better cost savings.