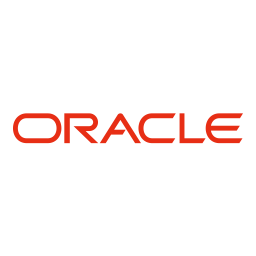 Oracle Business Intelligence Enterprise Edition(OBIEE)
Oracle Business Intelligence Enterprise Edition is a set of business intelligence tools by Oracle Corporation's that offers solutions to business challenges in a most efficient way. With various editions in this bundle of software, the enterprise edition 12c forms the latest one. Oracle Business Intelligence 12c is a platform that offers agile visual analytics and enterprise analytics which helps the customers to discover new insights as well as make faster and more informed business decisions. It is a comprehensive solution that comes with interactive dashboards, operational reporting, strategy management tools, just-in-time alerts, rich end-user experience, metadata search options, Big Data source access, in-memory computing, and many more.
The product is designed to reduce the total ownership cost and thereby increase the return on investment (ROI) for any company. You can get a full view of your business through stunning visual analytics. Its advanced analytical tools let the key decision-makers to find solutions to the predictive and statistical queries rapidly. Oracle Business Intelligence products offer an option to create mobile analytical apps without writing any code that helps the organizations to keep up with the speed of the revolutionizing mobile technology. You can build such apps once and distribute it anywhere regardless of device model or screen size. With increased memory storage and deployment efficiency, the Oracle Business Intelligence tools provide a bundle of features for you.
If you are planning to connect directly with Oracle Business Intelligence Enterprise Edition Customers, we are here to help you.
| Company Name | Website | Location | Revenue | Contact Info |
| --- | --- | --- | --- | --- |
| Accolade | www.accolade.com | United States | $275 Million | (206) 926-8100 |
| AIG Technologies | www.aigtechnologies.net | United States | $8 Million | (954) 433-0618 |
| Advantage | www.advantage.com | United States | $149 Million | (800) 777-5500 |
| Atlantic Bay Mortgage Group | www.atlanticbay.com | United States | $144 Million | (757) 213-1660 |
Companies Using OBIEE, Market Share & Customers List
Business Intelligence Software Market Share (in %)