Power Your Sales and Marketing Cadre with Result Oriented Business Intelligence
You may be a small, medium or large enterprise. Whatever be the scale of your operations, InfoClutch strives to help you improve your sales figures by powering you with the most updated and reliable marketing insights on customers. Buy our Customized B2B Marketing Data and Mailing Lists that lets you reach targeted markets in the USA, UK, Canada Europe & Australia. Our B2B Marketing Data are configured toward each industry and sub-industry so that you maximize your gains no matter what your product is.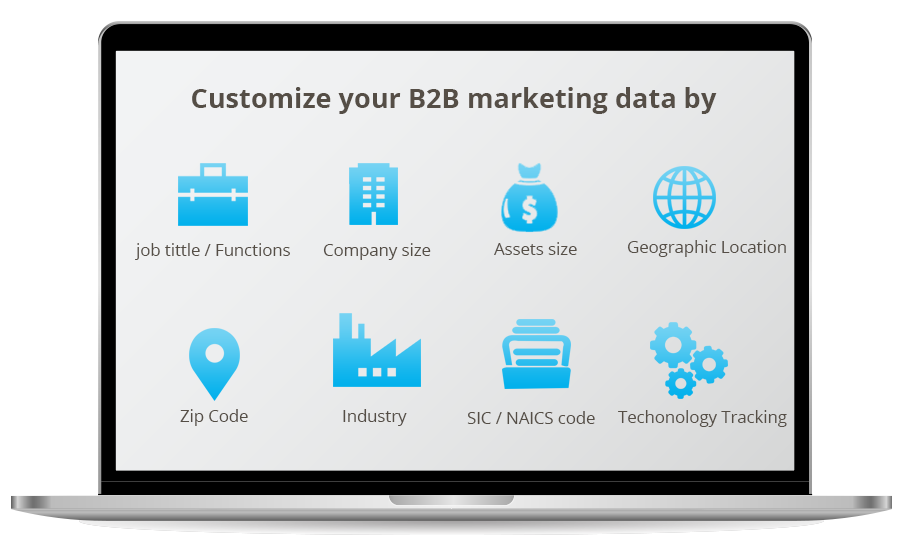 InfoClutch's B2B marketing list facilitates a better approach to find new potential customers across the world. This approach makes the connection faster and easier with a useful business conversation. Any organization to grow successfully should have the relevant marketing data to accelerate their marketing campaign; the marketing data from InfoClutch fulfill this requirement with ease.
Our B2B marketing data has only targeted mailing lists, which saves your time with an accurate connection at the right time. Improvise the sales conversion with the best quality prospects and garner ample revenue for your organization within a short period.
Customize Your List By Region
Customize Your List By Industry
Business Services Email List
Events and Conferences Services
Customize Your List By Job Titles / Functions
Corporate Executives (Senior)
What I liked most about InfoClutch is their commitment to deliver the best-in-class services to their clients.
Robert,

InfoClutch delivered fresh data that supported my business objectives and gave the conversions I have never got before.
Nancy,

Authentic and complete information that saved our time and helped us focus on campaign strategy.
Xin Lee,

It was pleasure working with a company who understood our concern and addressed it in a timely manner.
Sara,

Have worked with many email list providers but the experience I had with InfoClutch team was exceptional.
Michael,

I am very satisfied with the quality of the list InfoClutch provided us. It helped us in our multichannel marketing campaigns a lot.
Peter,