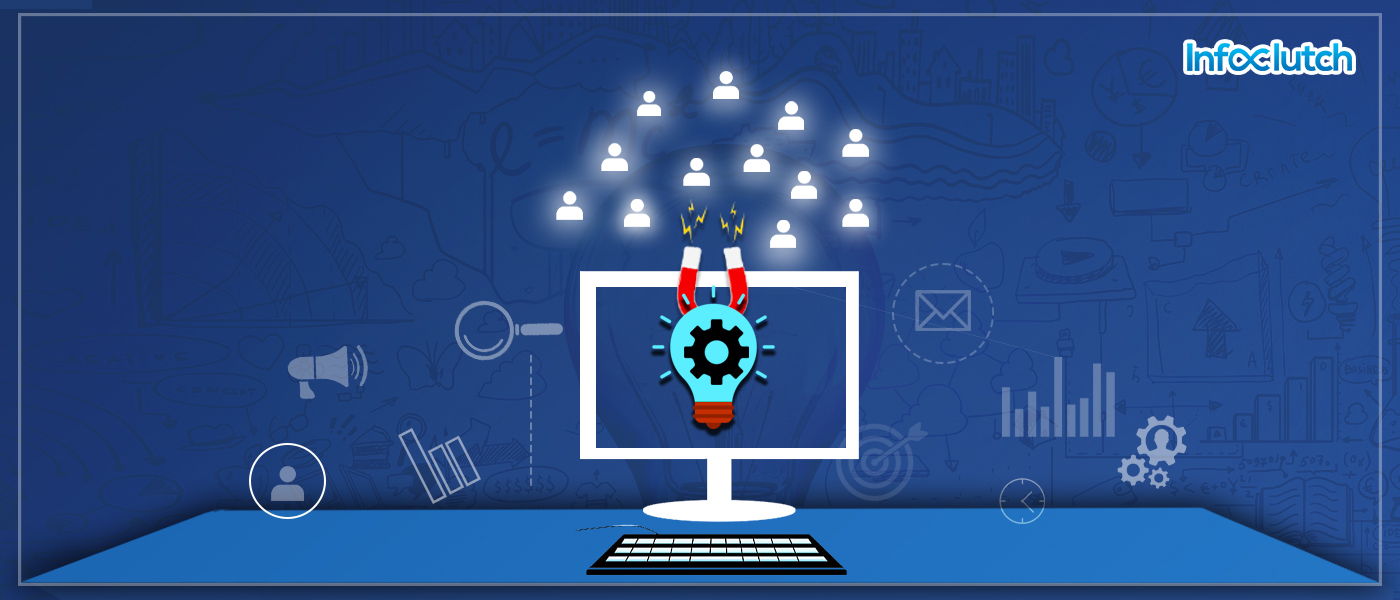 Dec 20, 2021
Posted By: Robert Jordan
Category: Technographics Data
Lead generation is a lot of trial and error, and it is never a one-size-fits-all strategy. Instead, it requires work, experimentation, research, and a lot of patience.
According to a 2020 B2B buyer study by the Weidert Group, 76% of B2B buyers demand more face time with supplier personnel, and 77% are conducting deeper, more extensive research. And, to be fair, the hard work always pays off in the form of firm leads.
An effective B2B marketing strategy relies on generating quality leads and building a solid pipeline that will help businesses maintain a stable growth rate. Therefore, it differs significantly from B2C marketing.
Listed below are the six best ways to strategize to generate leads in the B2B industry. Read ahead to learn about these tactics.
Create Good Content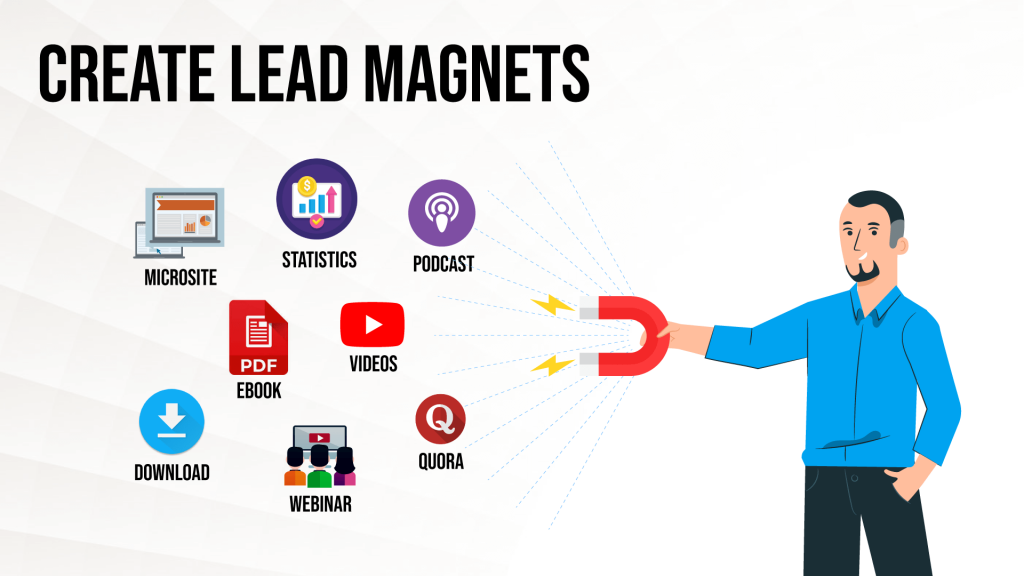 Image Source: Najmc
Creating good content is an oft-repeated and obvious but effective way to attract leads. Knowing one's audience is the first step in developing captivating content.
First, a business should create client profiles or personalities and curate material for them based on keywords they're already looking for. However, sometimes it will need more than well-written content to entice readers.
Please take into account what the buyer needs to make their task easier. What can the business offer them that will make them willingly hand over their contact information? Make it relevant and alluring to them and the company.
Effective Collaboration
It's like magic when a business can find a firm that shares its values. The companies will most likely have a comparable target audience, thus forming a collaboration or co-partnership will also be simple.
Burger King and McDonald's collaborated on one of the best projects in recent memory. On September 21, in honor of International Day of Peace, Burger King proposed collaborating with McDonald's on "The McWhopper," a mix of the equally famous Big Mac and Whopper burgers.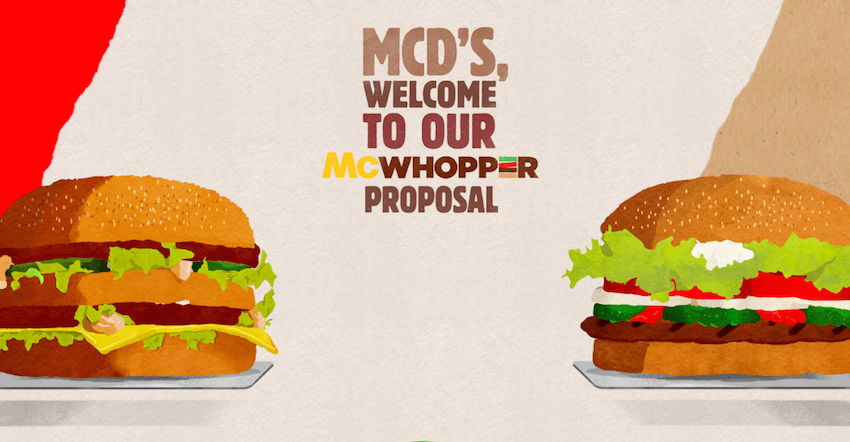 Image Source: Marginmedia
And for small firms, there's no better place to look for a solid partner than LinkedIn.
Run A/B Tests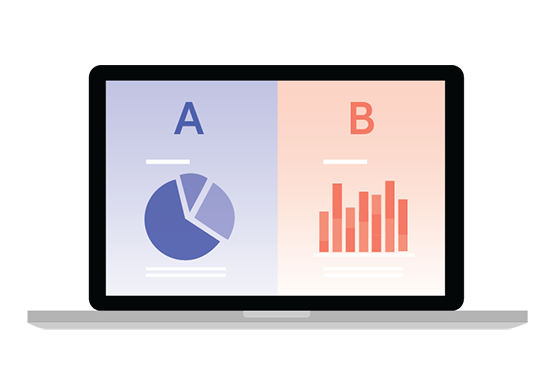 Image Source: Hubspot
We already know conducting A/B testing is a must to narrow down the options, and no marketer should limit their leads to a single landing page with a single call-to-action.
Change the color of the buttons; change the CTA message's font; change the content's language; resize, recolor, and reformat—the company has to try and test everything until they discover the ideal mix.
With landing page platforms, businesses can effortlessly create popups, sticky bars, and landing pages, as well as test them all.
Use Social Media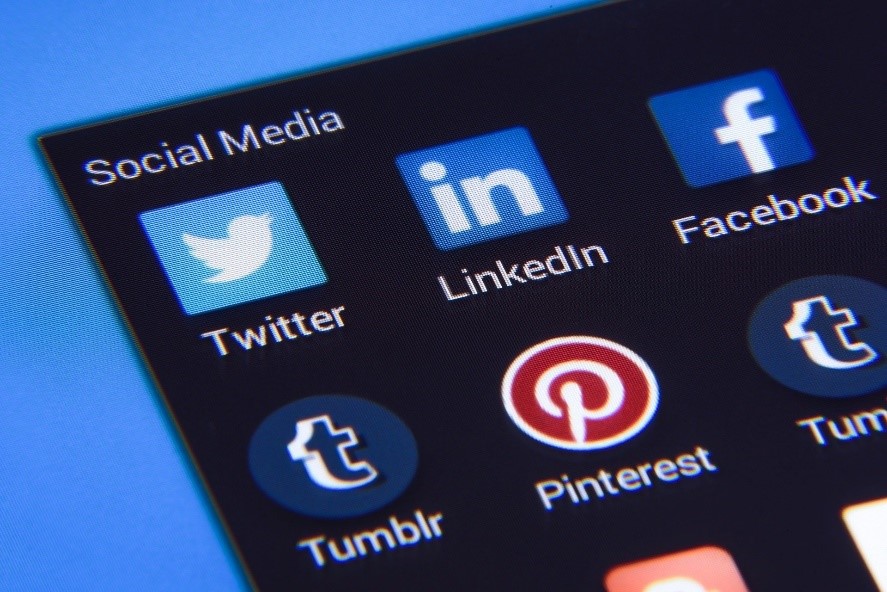 Image Source: Protocol80
Social networking can help produce a lot of leads, but it's not simple and requires a well-thought-out approach.
Social networking can help produce a lot of leads, but it's not simple and requires a well-thought-out approach. 62% of marketers believe that social media sites like LinkedIn have demonstrated the potential to generate leads. It provides a space for brands and businesses to interact with prospective consumers.
Social media advertising is powerful, especially now since almost everyone maintains a Facebook, Twitter, or Instagram account. Considering that ads on these sites can be specified by location, age, gender, and hobbies, among other factors, they tend to be highly targeted.
Leverage Competitor Audiences
There are a few methods for a company to divert the audience of their competitors into their funnels, and it also works as a demand-generating approach. They should keep a list of direct and indirect competitors on hand. Combine this with keyword research to determine which terms should be targeted, and allocate advertising funds to those clicks.
Alternatively, the firm may generate material that positions it against a competitor. However, pay attention to how the material is written. Show the similarities and differences to the competitor, to be fair.
To prevent competitors from stealing a company's name, a company can buy Google advertisements. Alternatively, they might use keywords to direct people to their own product or service.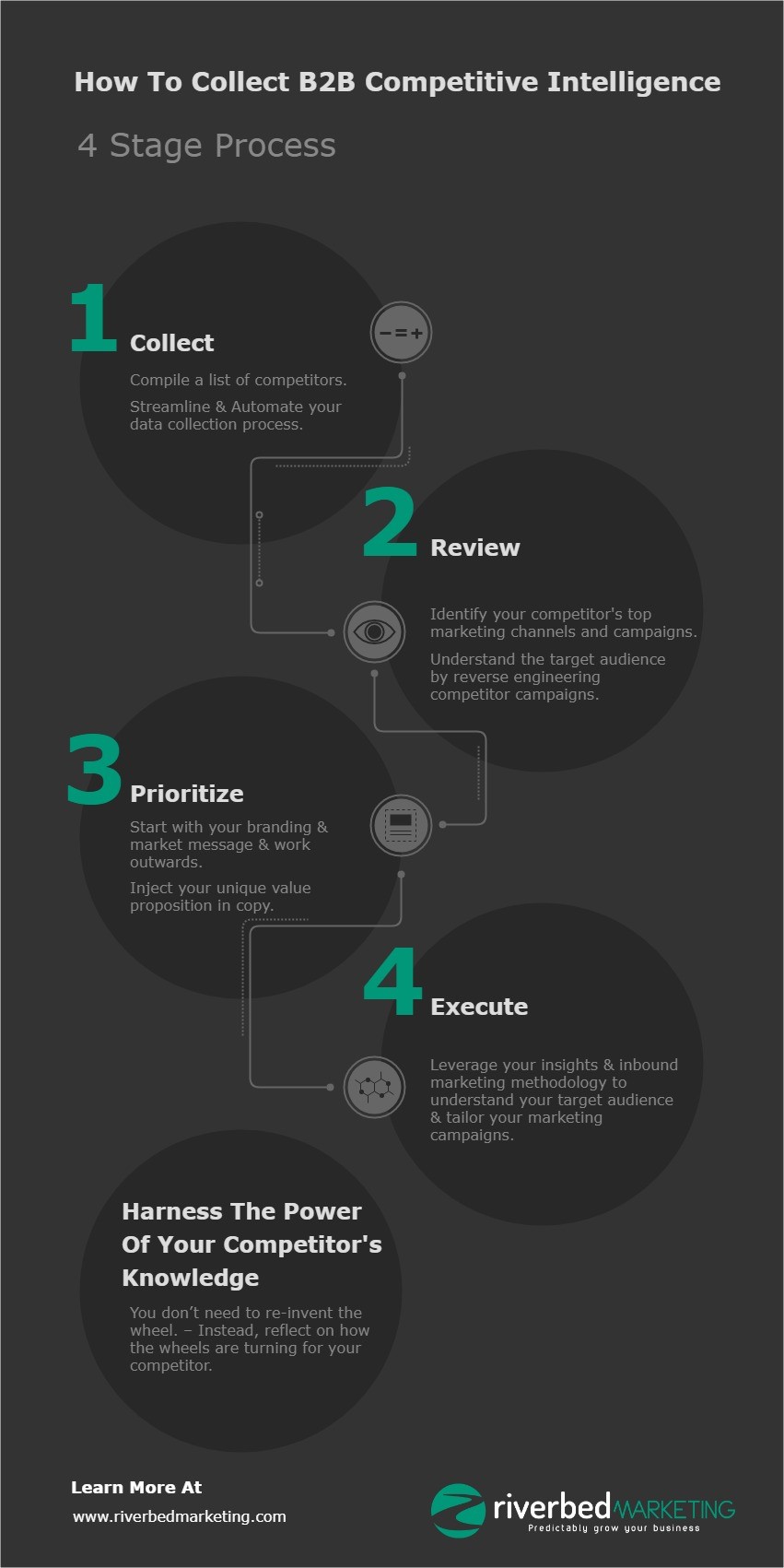 Image Source: Riverbedmarketing
Cold Emailing
Cold emailing is tricky since there is no prior relationship between the sender and the company or person receiving the email. As a result, to generate results, a company must make a favorable first impression. Here are a few best approaches for generating more leads from cold emails.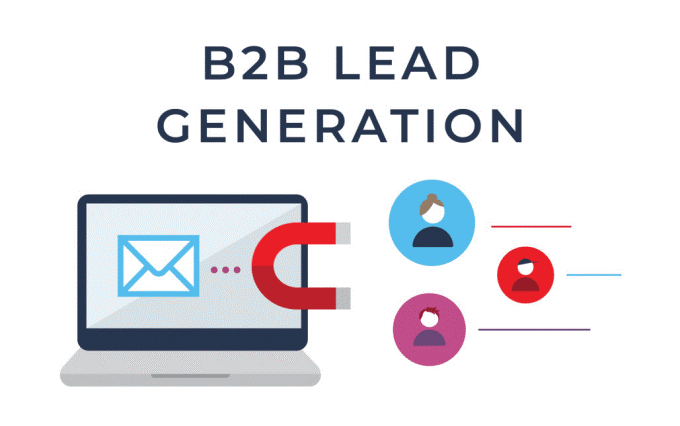 Image Source: Fiverr
Catchy Subject Line
Effective cold emails must have compelling subject lines. If a business can't persuade prospects to open their email in the first place, the odds of getting a response are slim to none.
According to Aweber's study of over 1000 email subject lines, 82% of experts use subject lines that are 60 characters or less. So keeping the subject lines short is a wise idea too! In addition, it helps in optimizing the email for mobile phones.
Keep it Short
Don't waste people's time with marketing jargon and get right to the point. Keep paragraphs to a minimum of 100 words and the body to a maximum of 200 words. Instead, link to content or the website via white papers, links, or redirected links.
Personalization
Avoid using generic phrases and sales messages when approaching leads. It strips the email of individuality and replaces it with a robotic business-like tone that repels leads. Instead, look up the person's first name and use that instead.
Insert an effective CTA
Excessive links and attachments identify emails as spam, but they also trigger the impacts of too many choices, making it more difficult for the recipients to take action.
Reduce the message to one central point and drive the audience to a single call to action.
Schedule Follow-up Emails
A company needs to send at least two follow-up emails. Things get lost in people's inboxes, just like they do on social media. Sending two or three emails increases the chances of being noticed.
Be Funny
Humor may sometimes go a long way. It's also a terrific method to stand out. Make the most of it and make sure you utilize it wisely.
Use Media Wisely
To stand out from the crowd, be inventive. Include animated GIFs or memes to capture people's attention.
Cold Emailing Templates
Since cold emailing is the best way to generate leads, here is a list of the best templates for businesses to ace their emailing game and close a deal.
The AIDA Template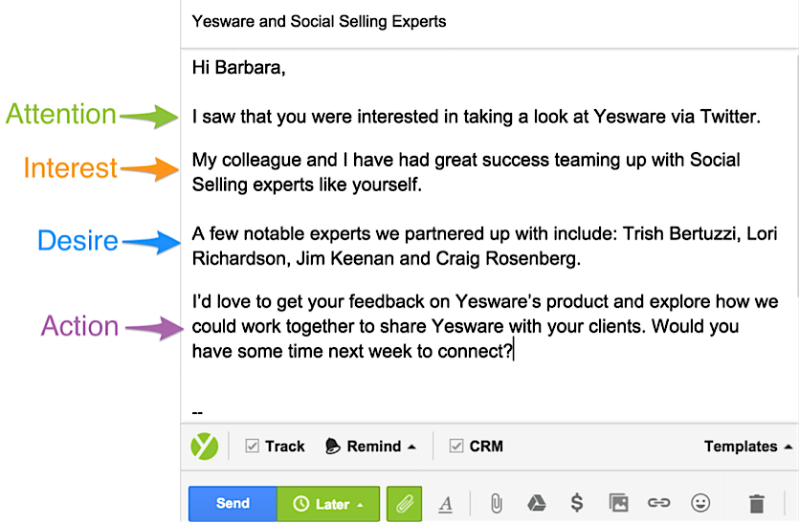 Image Source: Singlegrain
Attract the attention of the lead. Appeal to their passions to keep them interested. To arouse desire, show how they might profit from the offer. Request that they click to respond, or make a transaction, anything resulting in an action. The ultimate goal is to get a reaction.
AIDA is a copywriting framework that has been around since the 1900s. It concisely summarizes the sales process, describing it from capturing someone's attention to encouraging them to act. Almost every cold email, landing page, or advertisement uses the AIDA principle in some way.
The PAS Template

Image Source: Medium
Problem – Draw attention to an issue causing grief or irritation. Agitate it. Explain what would happen if it happened. Solution – Provide a way to get rid of or prevent the discomfort caused by the situation.
The BAB Template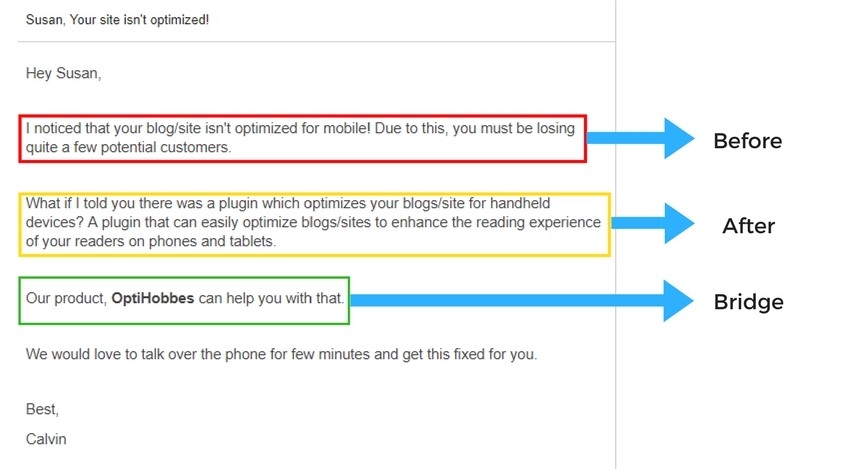 Image Source: Klenty
Before — summarize the issue or difficulty that a lead is currently dealing with. After – Draw a picture of the problem-solving process or the situation improving. Show how the offer solves the problem and improves their life as a bridge.
The before-after-bridge formula uses motivation to effectively convey B2B cold emails that deliver results.
The BAB formula takes a positive attitude, whereas the PAS formula takes the opposite approach.
The SAS Template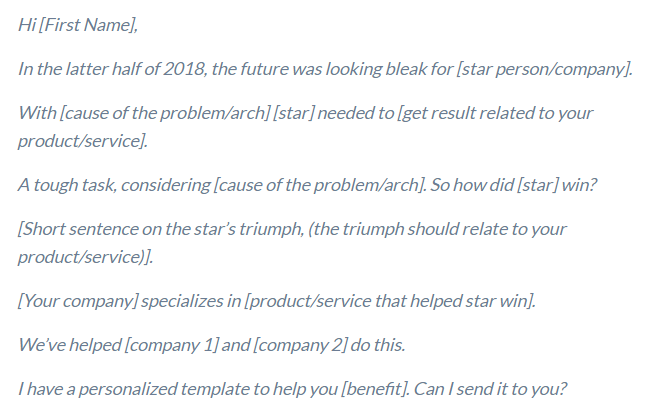 Image Source: Smartwriter
Introduce the protagonist of a story. This might be the business, an employee, a customer, or another business or person.
Describe the path or arch of the star, who is — or should be — dealing with a similar predicament to your protagonist.
Success – Show how the celebrity comes out on top or is better off in the end (of course, relating to the product or service offered by the company).
Humans are fascinated by stories. They rely on them to educate, caution and entertain.
The regions of the brain responsible for touch, sight, smell, and sound light up when people listen to a tale. The SAS template leverages this to create a connection with prospective clients.
The Relevant Question Email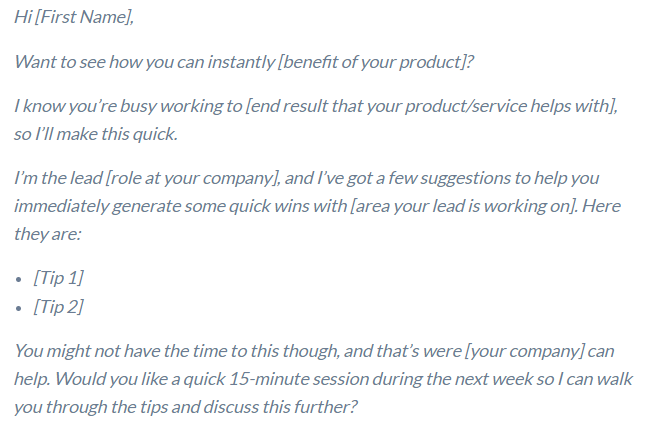 Image Source: Leadfeeder
Asking a question is an excellent method to quickly get a cold email out. Generic queries, on the other hand, are ineffective.
A B2B cold email with a query must be suitable and unique to the lead. When done correctly, it works by implying that the message will be low-commitment and not time-consuming and piquing interest and promising a response.
The Valuable Resource Email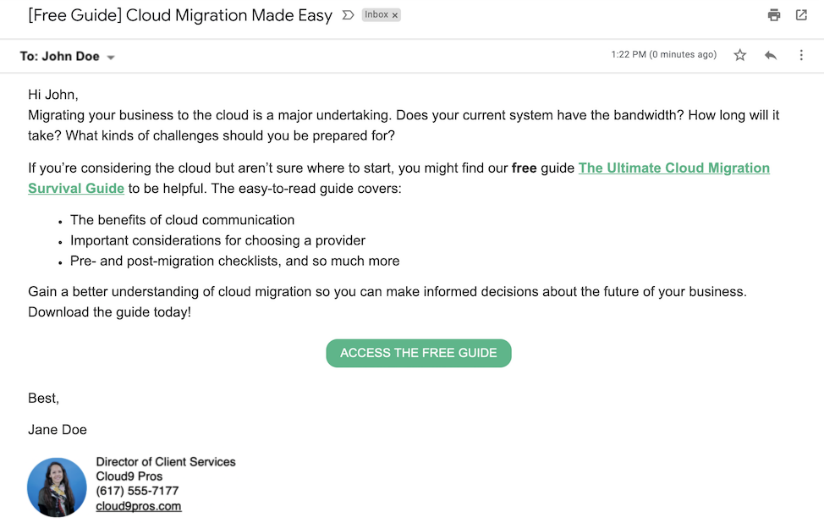 Image Source: Localiq
Not all cold emails will end with meeting requests or phone conversations right away. It frequently necessitates the establishment of confidence. That's precisely what the email with valuable resources achieves.
This is particularly effective with B2B cold emails since it allows a company to appear on a prospect's radar while still in the "resea