Email marketing is dead and has reached a saturation point!!!!
Is it true?
As per an article by Forbes, it is not true. It has evolved to a great extent for meeting the needs of the marketers as well as the recipients.
In recent years, many marketers faced this huge challenge – a considerable dip in the open and click-through rate. This made them conclude that email marketing is dead. One has to analyze this statement in-depth; with the influx of new technologies and information-sharing platforms, email marketing is getting tough competition from many social media channels. Majority of the people search through social media channels to get the information they need. As social media channels give them exposure to a sea of content, they feel it worthwhile to check the content on these platforms.
One should acknowledge that despite all the setbacks, email marketing has not lost its sheen. In fact, as per the Campaign Monitor, it is one of the worthiest investments which a business can make. The channel has made its mark as the sophisticated method of connecting with the premium business customer at a convenient time.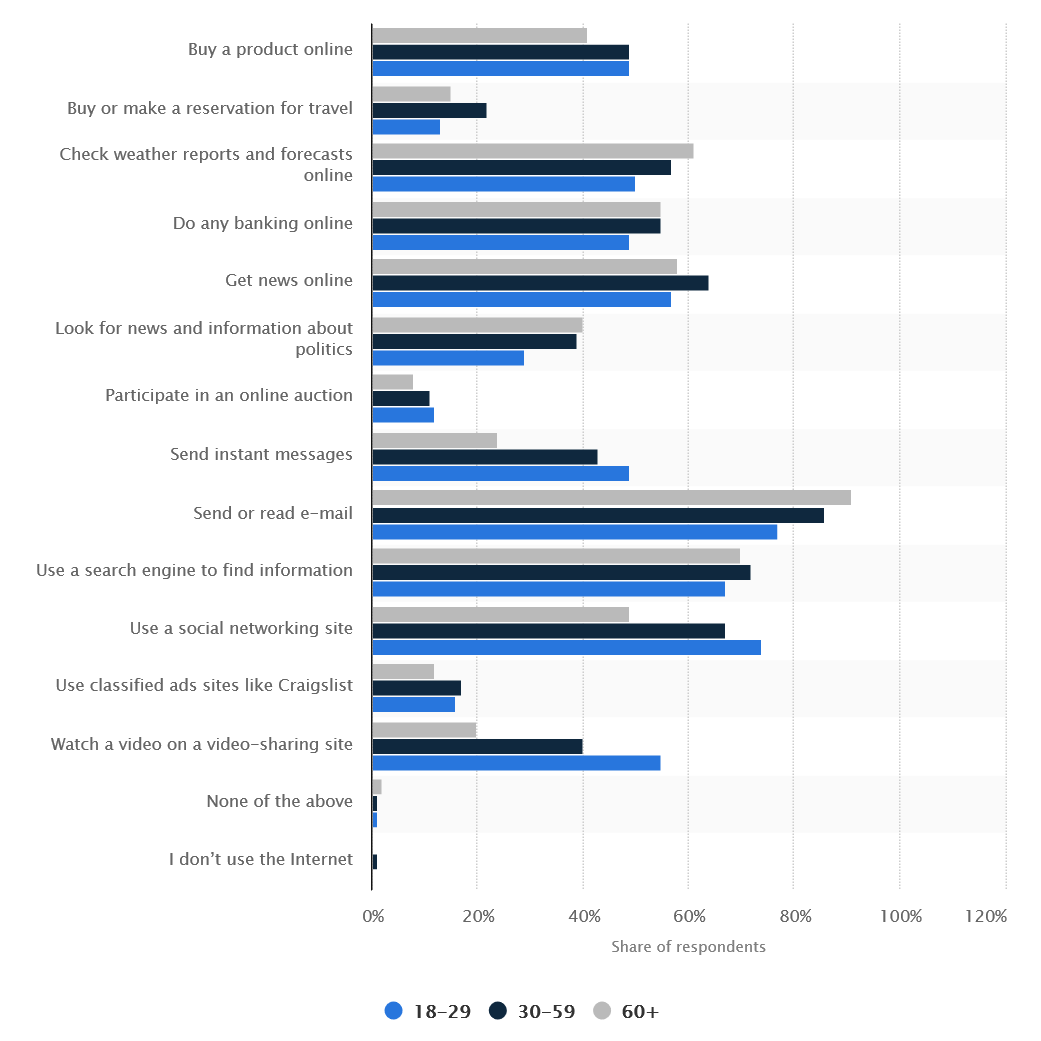 Image Courtesy: Statista
The above statistical report from statista even shows that email marketing is the most popular online activity on a daily basis in USA. So, as a marketer, you can definitely reach more people via email, if executed with correct analysis and knowing the expectations of the users.
Let's understand in detail how email marketing has evolved and would help marketers:
Usage Of Social Media Vs. Email::
While social media has made its significant impact, email is still considered as a convenient channel for connecting with the potential customer. A statistical report even proved that 74% of the internet users use social media while 89.6% of the internet users send at least one email once per month. Another study even found that emails convert three times better than social media.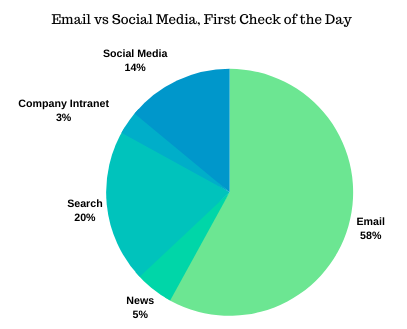 Image Courtesy: Optinmonster
Email personalization, which helps in connecting with the accurate prospect as per their needs, is one of the best features to give higher ROI and revenue. The customization tactic helps in making the emails more valuable and relevant.
Mobile And Web Users:
Email content is getting optimized for mobile and web users. Find the below information to see where the recipients see their email messages:
iPad – 11%
Outlook – 6%
Google Android – 3%
Yahoo Mail – 2%
iPhone – 28%
Samsung Mail – 5%
Gmail – 28%
Apple Mail – 7%
Windows Live Mail- 1%
Here we can see that iPad, Gmail, and the iPhone are the preferred options. So, you have to optimize the content on these to make it convenient for the readers.
Reducing The Percentage Of Spam Email:
As per an entrepreneur article, "the spiral of email marketing death starts when you think more is better."
Email marketing is a powerful engagement channel, but as per an old saying, too much of anything is bad!!!!
It is perfectly true in this scenario, as well. When you send too many promotional emails to a specific customer, then you run the risk of being spammed out or getting disastrous results.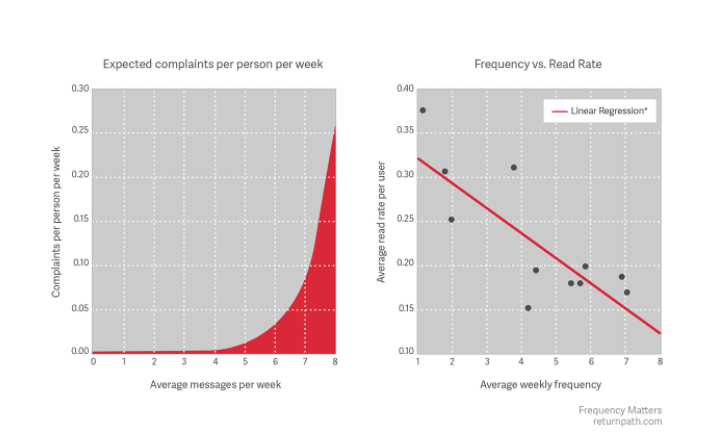 Image Courtesy: Campaign Monitor
In the above report also, you can see when the frequency of emails increased, the average read rate per hour hugely decreased. The engagement rate also reduced as the number of complaints increased.
One should carefully plan the frequency of sending emails, and the email content which has to be sent in the email campaign.
Organically Promoting The Product:
There are many ways through which you can promote the product via email. Find some of the best ways here:
Testimonials
Customer success stories
Updates
Interesting blog posts
Birthday emails
The above organic methods help to elevate your brand in a great way. It even raises brand awareness, and with time, customers start connecting with your product.
If the email answers a relevant question of your subscribers, then they will open your message and click-through your content. The authentic examples given in your customer success stories help your potential customer in understanding what can be achieved if they purchase your product or service.
Birthdays are some of the crucial days for anybody. As a marketer, when you connect with the customer on this day by wishing them and sharing exciting updates of your brand with strong CTAs, you are bound to have better results.
Final Thought:
Email marketing is an evergreen communication channel. Most of the people support and appreciate the marketing content through email marketing. With the integration of new technologies in email marketing, it has been doing much better as an industry. In fact, 91% of the B2B businesses rated email marketing as an essential channel for their distribution efforts of content marketing.