In today's digital world, customers are enjoying the benefit of getting all the information they want with the help of a click. And to reach these customers with their messages, marketers are opting for content marketing, a new way of communicating with the audience. By creating and publishing entertaining and informative content for the potential customers, marketers can capture their attention and increase brand awareness. A good content distributed can draw customers to your website, capture leads and help sell products. Like previous years, content marketing continues to be popular among marketers in 2016 as well. According to a recent finding by Content Marketing Institute and Marketing Profs, sponsored by Brightcove says that 76% of B2B marketers will produce more content in 2016 which proves that content marketing is here to stay.
Here Are Five Best Practices That Can Boost To Your Content Marketing Strategy In 2016.
1. Document Your Strategy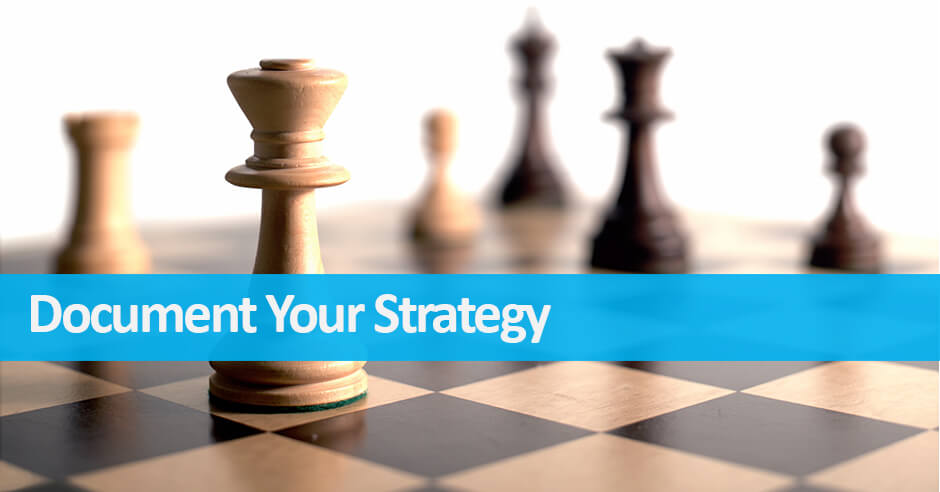 The first and foremost thing a marketer should do is document his marketing strategy. It is very crucial to make a note of the goals, objectives, and targets before beginning your journey with a new campaign. Marketers need to have a strategic map that will direct them towards their ultimate aim of making their campaigns successful.
So, it doesn't matter whether you are new or experienced in the market, without writing down your content strategy you are likely to get lost in the process with poor results in return.
2. Have a Content Calendar
For the success of any campaign, marketers need first to plan it step by step throughout the sales funnel for maximum results. With content marketing also, it is essential to have an organized and well-planned calendar to ensure a seamless process of content creation, publication and distribution along with keeping everyone updated and tracking each development in the journey.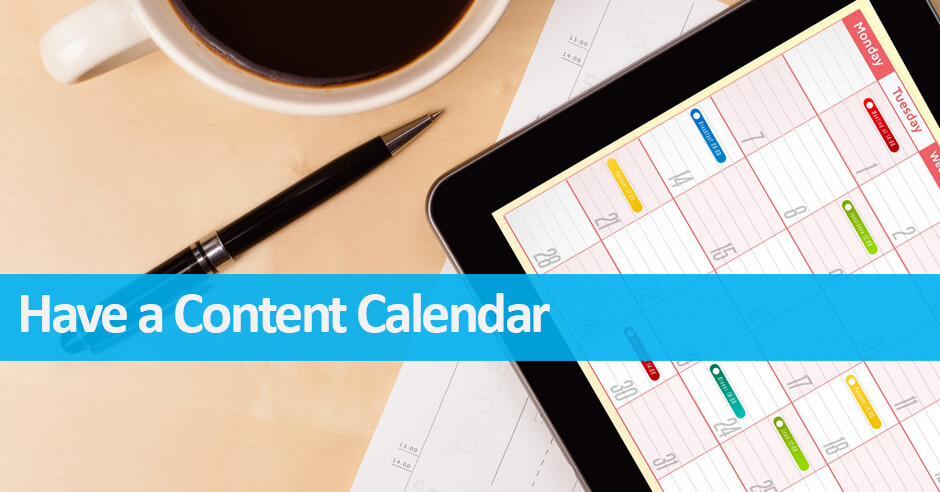 Working according to a schedule will increase productivity, reduce wastage of time and talent as well as improve ROI. Also, don't forget to divide your calendar based on your different types of content. Creating an excellent mix of contents containing articles, blogs, videos, eBooks, newsletters and more will help marketers address needs and tastes of different segments of customers.
3. Develop Unique Content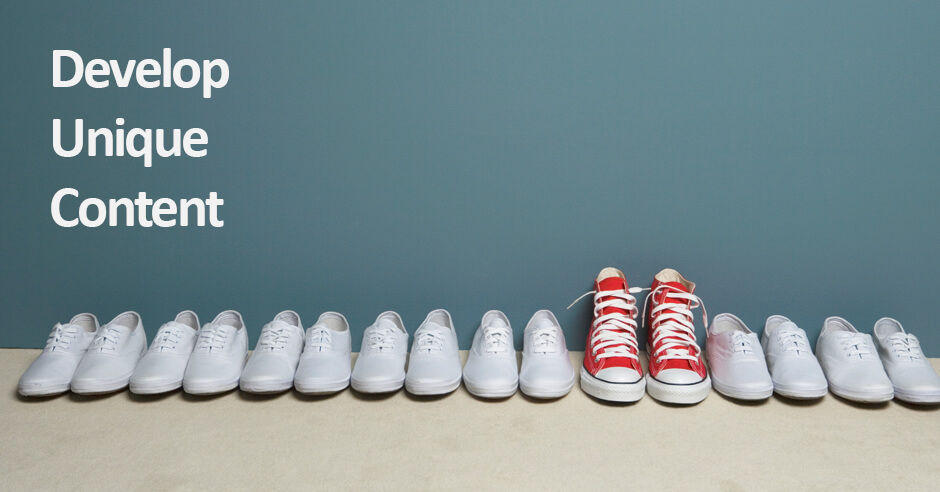 Marketers need to think out of the box while planning their B2B content marketing strategy. There are many competitors in the market creating and publishing content on the same topics. So, how to be different is the question here. The answer is perhaps simple that is you need to be unique in everything, right from the type of content, style of writing, way of expressing and ultimately the manner of approaching your target audience.
In 2016, you have to be a creative content developer offering exclusive publication every single time. But, in the trance of being different don't shift from the subjects your customers wishes to hear and look forward too.
4. Don't Write Only for Search Engines
Nowadays, all the marketers are focused on promoting content that fits search engine criteria so as to get maximum visibility and high ranking. But, content marketing is not a mere marketing tool, it is much more than that. It is a way to reach customers, personalize with them, cater to their needs and thus win their trust to build a strong relationship.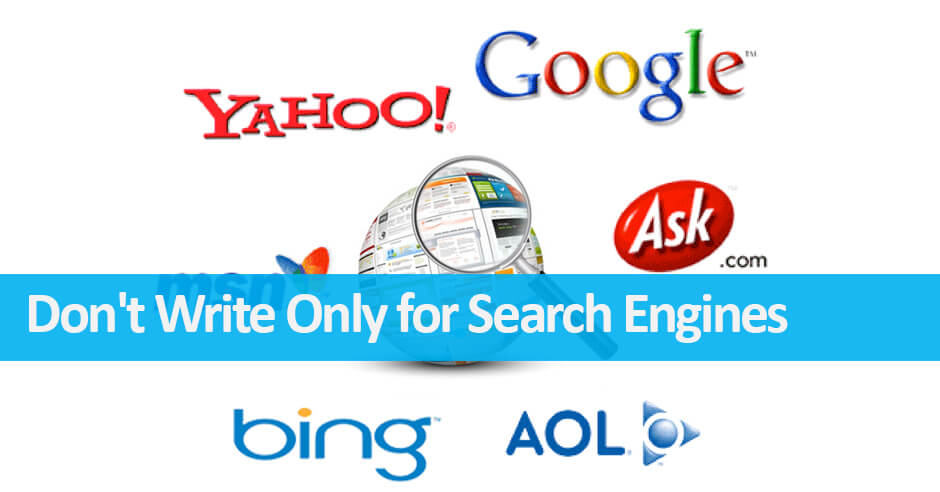 Content is intended to attract people's attention so it should be written to engage them with your brand. So, start writing for your audience because the more they like, the more will be your chances get noticed by the search engines.
5. Track Your Progress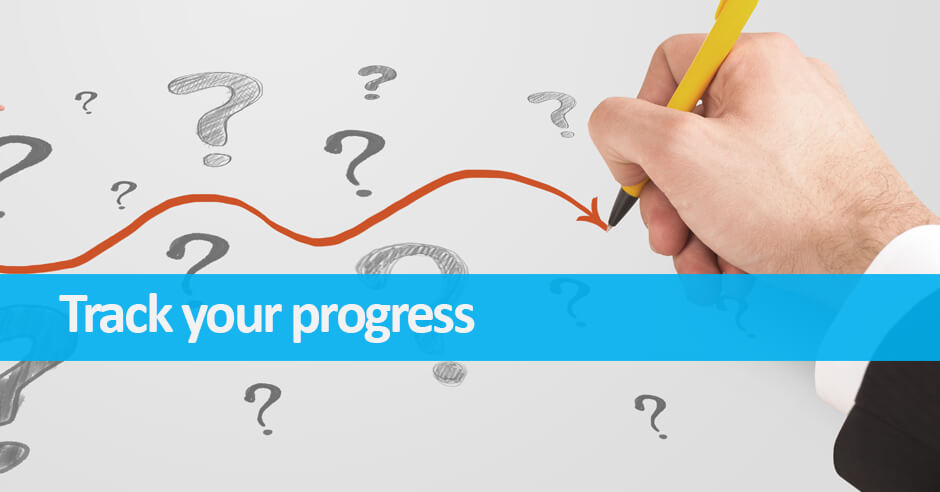 After putting all your efforts, what matters at the end is your success. And to know how content is performing, marketers need to measure the performance of their campaigns using various metrics like downloads, email clicks, uploads of content details, newer subscriptions and more.