Network Management Software Customers List
Start engaging Network administrators and decision makers using our highly optimized Network Management Software users list which tracks a list of proven software such as CA Spectrum, HP Performance Center, and more.
Why Buy Network Management Software Users List from InfoClutch?
We'll Get Back To You Shortly!
Here Is A Segmented List Of Leading Network Management Software
Take a look at all popular Network Management Software users list we track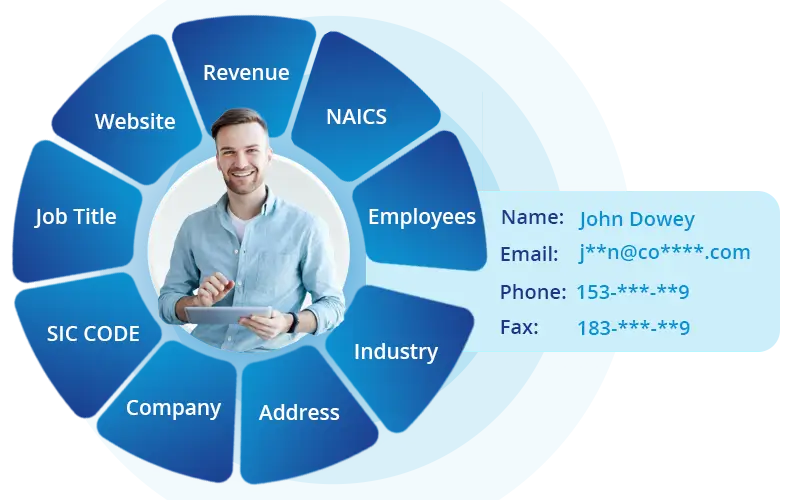 In large enterprises, computer networks are maintained by the Network Management Software which takes care of maintenance, and management of computer networks. The network management software listens continuously for problems that can arise within the network under various circumstances; it begins localization to detect the affected areas before isolating node. Soon, the algorithm of Network Management Software takes control to decongest the bottlenecks and other compliance issues. Occasionally, interrupting software may even attempt rectifying the fault on its own. This software is responsible for compiling diagnosis report for network administrators when problems require manual intervention.
InfoClutch offers the Network Management Software users list which is highly influential for connecting with customers of various network management software such as CA Spectrum, HP Performance Center, CA NetQoS, and more. We track administrators and decision makers from USA, Canada, UK Australia, Africa, Germany, Japan, and the Middle East.
InfoClutch's Network Management Software customers list is highly segmented and undeviating from the marketers needs giving you the chance to accomplish marketing goals without skipping an opportunity. We use data-driven list optimization to amplify your ROI and growth through prospects that are reachable through multichannel marketing networks.
We'll Get Back to you Shortly!

assets size

company size

geographic locations

Industry

job titles

SIC / NAICS code

technology tracking

zip code
What I liked most about InfoClutch is their commitment to deliver the best-in-class services to their clients.
Robert,

InfoClutch delivered fresh data that supported my business objectives and gave the conversions I have never got before.
Nancy,

Authentic and complete information that saved our time and helped us focus on campaign strategy.
Xin Lee,

It was pleasure working with a company who understood our concern and addressed it in a timely manner.
Sara,

Have worked with many email list providers but the experience I had with InfoClutch team was exceptional.
Michael,

I am very satisfied with the quality of the list InfoClutch provided us. It helped us in our multichannel marketing campaigns a lot.
Peter,