Healthcare Technologies Users List
Healthcare Technologies users list lets you target companies who are customers of Healthcare technology software.
Why Buy Healthcare Technology Users List from InfoClutch?
We'll Get Back To You Shortly!
Here Is A Segmented List Of Leading Healthcare Technologies
Take a look at all popular Healthcare Technologies Users list we track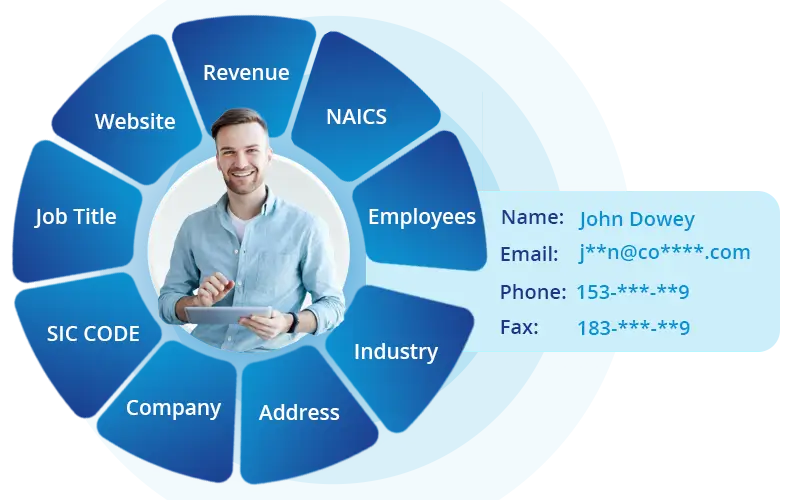 Technology in healthcare has quickened its pace leading to the rapid advancement of inventories. The paradigm shift towards acquisition of cutting edge resource is evident in this sector. The marketers are actively pursuing opportunities to serve well-funded clients who are in need of Healthcare technology solutions. InfoClutch introduces the most accurately segmented Healthcare Technologies users list that is tractable and usable for prospecting list of companies using Healthcare technologies. The mix of opportunities is scattered across all range of economic regions around US, UK, Canada, Australia, Africa, Japan, and the Middle East.
If you have products and services that are exclusively profitable to healthcare experts, then choose our multichannel-ready Healthcare Technologies users mailing list. We track all the leading healthcare related technologies by populating our database with the list of companies using leading Healthcare technologies.
InfoClutch's Healthcare Technologies users email list will bring out the acumen giving marketers the advantage to push the boundaries of lead conversions. Being a trusted name in the technology realm, we have served hundreds of marketers with high-quality marketing intelligence aggregated from numerous sources that are verified forehand. Every record we collect is tested to ensure prospects are reachable. We track an exhaustive list of multiband healthcare technologies from Cerner, McKesson, Ascom US, and more.
Customize Your Healthcare Technologies Users List by

assets size

company size

geographic locations

Industry

job titles

SIC / NAICS code

technology tracking

zip code
We'll Get Back to you Shortly!
What I liked most about InfoClutch is their commitment to deliver the best-in-class services to their clients.
Robert,

InfoClutch delivered fresh data that supported my business objectives and gave the conversions I have never got before.
Nancy,

Authentic and complete information that saved our time and helped us focus on campaign strategy.
Xin Lee,

It was pleasure working with a company who understood our concern and addressed it in a timely manner.
Sara,

Have worked with many email list providers but the experience I had with InfoClutch team was exceptional.
Michael,

I am very satisfied with the quality of the list InfoClutch provided us. It helped us in our multichannel marketing campaigns a lot.
Peter,