Streamline your business activities to support your companies marketing growth by targeting the users of BNA Software by using our BNA software users list.
Why Buy BNA Software Users List from InfoClutch?
We'll Get Back To You Shortly!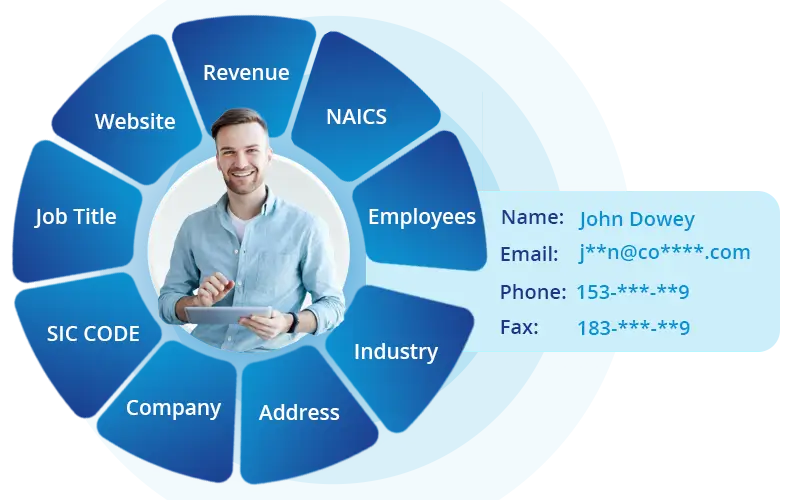 BNA Software is a private company that develops software solutions for accounting, tax and financial planning professionals. This technology offers asset inventory for movable assets like furniture, IT software & hardware, machinery & equipment, automates and manages multiyear corporate tax attributes including carryovers and carrybacks. It extends slightly different solutions for corporations and firms to drive the maximum operational efficiencies. For corporations can handle asset management, federal income tax, state income tax, and sales, individual firms are meant for CPA firms, sole proprietaries, financial planners, and lawyers. If you are ready to take your organization to the next level, BNA software users list will be an excellent choice.
The experience of running a marketing business has exponentially stretched the beliefs in the minds of the marketers. It is one of the primary sources with a perfect invitation to connect with potential customers and prospects across the world. Over the years, InfoClutch has gathered and documented a comprehensive database with high-level brand awareness to meet the requirements of clients and their businesses. Our BNA software users email list is one that is reliable and accurate database housed to connect with customers across the USA, UK, Australia, Africa, Asia, North America, Russia, Asia, Middle East and more.
BNA software users list from InfoClutch is a powerful mix of right opportunity comprising of quality data that will help you design your marketing strategies and hence achieve higher sales. With our mailing database, give your campaign a competitive edge by connecting with key decision makers, professionals and prospects that can convert. Our database is sure to fetch response as it is collated from various trusted sources like tradeshows, leading business and financial events, financial conferences, public records, business cards, directories and more. At InfoClutch, we combine human verification with best in class technology. This helps you see your business grow with increased sales, response and conversion rates of your products or services.
Customize Your BNA Software Users List by

assets size
company size

geographic locations

Industry

job titles

SIC / NAICS code

technology tracking

zip code
We'll Get Back to you Shortly!
What I liked most about InfoClutch is their commitment to deliver the best-in-class services to their clients.
Robert,

InfoClutch delivered fresh data that supported my business objectives and gave the conversions I have never got before.
Nancy,

Authentic and complete information that saved our time and helped us focus on campaign strategy.
Xin Lee,

It was pleasure working with a company who understood our concern and addressed it in a timely manner.
Sara,

Have worked with many email list providers but the experience I had with InfoClutch team was exceptional.
Michael,

I am very satisfied with the quality of the list InfoClutch provided us. It helped us in our multichannel marketing campaigns a lot.
Peter,