Amazon Redshift Users List
Amazon Redshift users list lets marketers reach companies that use Redshift data warehouse solution from Amazon
Why Buy Amazon Redshift Users List from InfoClutch?
We'll Get Back To You Shortly!
At InfoClutch, we offer the most precisely segmented Amazon Redshift users mailing list that tracks over 2,400 companies that use Redshift by Amazon. It is one of the most proven mailing lists that are useful for marketers to launch their reach out programs through targeted multichannel campaign.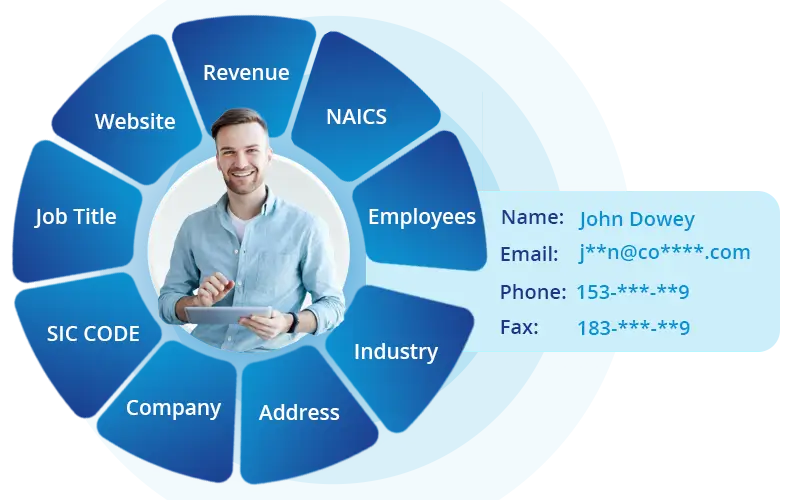 Start engaging customers from US, UK, Canada, Germany, Africa, Japan, Australia, New Zealand, and the Middle East using Amazon Redshift users list. This top rated cloud based warehouse product is an integral part of Amazon Web Services. Amazon's Redshift is built on parallel processing data warehouse systems.
Our top rated Amazon Redshift users email list has helped marketers to place their services in the hands of Redshift customers who are on the lookout for resources. InfoClutch's Amazon Redshift users mailing list is aimed to serve customers in the IT services sector that are largest consumers of this service. Our expert staff tracks data from dependable public sources such as Amazon newsletter sign ups, Amazon technology conferences, industry based business listings and more.
We thoroughly scan the markets looking for data that can be consolidated for better reachability. The fully customized prospect data provided by us gives you the confidence to penetrate deeper into the community of Amazon Redshift users. Customers of this technology are also likely to be interested in Amazon Elastic MapReduce or Amazon Relational Database Service.
CLOUD PLATFORMS USERS LIST
We'll Get Back to you Shortly!
Customize your Amazon Redshift Users List by

assets size
company size

geographic locations

Industry

job titles

SIC / NAICS code

technology tracking

zip code
What I liked most about InfoClutch is their commitment to deliver the best-in-class services to their clients.
Robert,

InfoClutch delivered fresh data that supported my business objectives and gave the conversions I have never got before.
Nancy,

Authentic and complete information that saved our time and helped us focus on campaign strategy.
Xin Lee,

It was pleasure working with a company who understood our concern and addressed it in a timely manner.
Sara,

Have worked with many email list providers but the experience I had with InfoClutch team was exceptional.
Michael,