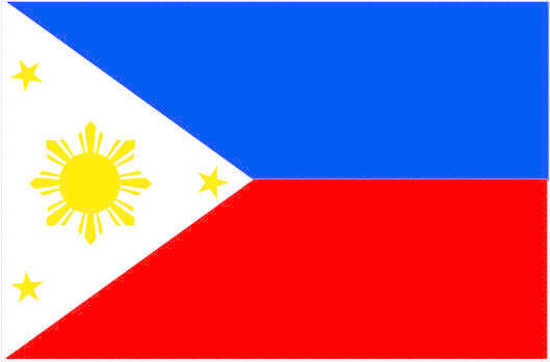 Philippines Business Email Lists
The Philippines is a Southeast Asian country with more than 7,000 islands. The country's location on the Pacific Ring of Fire is close to the equator making it more prone to earthquakes and typhoons. It also endows with abundant natural resources with world's greatest biodiversity. It is known to be Asia's great gold producing regions and consists of most metallic minerals like nickel, copper, and iron. Since the end of World War II, the country is officially addressed as the Republic of the Philippines. Tourism, agriculture, industries, and manufacturing are among the most significant contributors to the economy. If you plan to connect with businesses of Philippines, our Philippines business email list will be the best one.
Globalization as we know is the best way of growing business and adopting new practices leading towards global business success. In order to provide our target market with as much information as possible, we at InfoClutch collate data from various trusted sources like trade shows, business magazines, surveys and forms, corporate websites, yellow pages, publications, directories and more. The data that we procure is comprehensive and is sourced by our 150+ data wranglers and experts who intend to centralize all the complex data for your easy reach and access. Make use of our Philippines business email lists and connect with your prospects to drive business in new ways that can significantly influence your business reach and success towards a new direction.
We'll Get Back To You Shortly!
Our Philippines business email list can work as an efficient way to accelerate your business forward towards achieving greater success. We allow marketers to choose the customizable and pre-built email lists that are segmented based on job location, job type, company size, type, and more. Rely on our effective email list and grow seamlessly by connecting with your target audience via email, telephone, and direct mail. We ensure that our lists are double source verified, trustworthy and compliant for you to see higher results and you remain committed to your brand. Our email database is thereby meant to generate quality business leads, increase opportunities to close deals, sales and revenue.
Customize your Philippines Business Email Lists by
Our responsive database features variety of profitable data such as job title, SIC code, NAIC code, income, and other details that makes it easier for you to reach Philippines based businesses.
What I liked most about InfoClutch is their commitment to deliver the best-in-class services to their clients.
Robert,

InfoClutch delivered fresh data that supported my business objectives and gave the conversions I have never got before.
Nancy,

Authentic and complete information that saved our time and helped us focus on campaign strategy.
Xin Lee,

It was pleasure working with a company who understood our concern and addressed it in a timely manner.
Sara,

Have worked with many email list providers but the experience I had with InfoClutch team was exceptional.
Michael,

I am very satisfied with the quality of the list InfoClutch provided us. It helped us in our multichannel marketing campaigns a lot.
Peter,

Let Us Help You With The Right Prospect Data
Reach Us Now: +1 (888) 998 0077