Unified Communications Software Users List
Target every qualified customer of Real time Communications Software by leveraging our most accurate Unified Communications Software users list. Choose from our widely tracked business intelligence list representing users of Skype, Microsoft Lync, and more.
Why Buy Unified Communications Software Users List from InfoClutch?
We'll Get Back To You Shortly!
Here Is A Segmented List Of Leading Unified Communications Software
                                                      Take a look at all popular Unified Communications Software Users list we track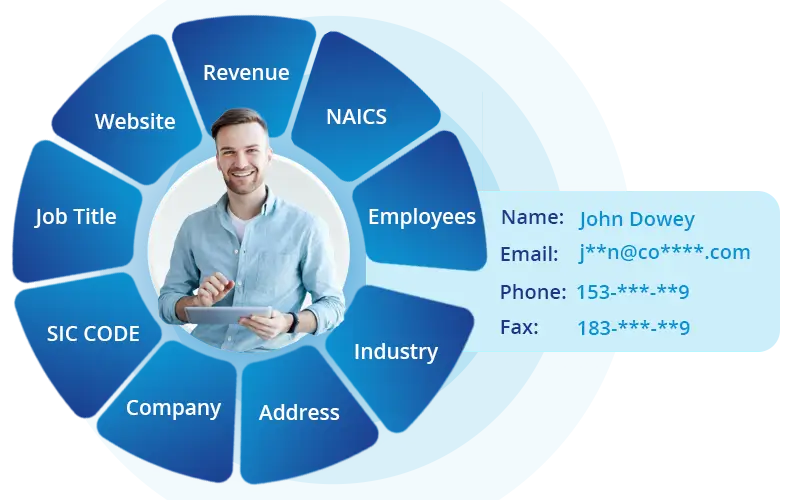 Get noticed by developers and decision makers who are ardent users of Communications Software using our overly optimized Unified Communications Software Users list. Our database is populated with the most accurate list of companies using Unified Communications Software from many leading brands such as Skype, Cisco WebEx, Microsoft Lync, Avaya IP Office, and more. Take your communication software solutions to relevant users who can leverage on your business communications solutions. Reach users from local and international regions with decision-making capacity and turn them into your loyal customer using our customized Unified Communications Software users email list.
InfoClutch's Unified Communications software users mailing list is tracked from USA, UK, Canada, Africa, Australia, Germany, Japan, and the Middle East. With an exhaustive list of users, you can continuously prospect potential audience with targeted messages and campaigns. Trusting our mailing list are several happy customers who have used this proven mailing list in marketing programs to launch multichannel marketing messages through email, direct mail, and telemarketing campaigns. Use this list for communicating with prospects and have a worry free experience with the cleanest list that money can buy.
Our unique Unified Communications software users list is the leading force to get your business to achieve the best target. It provides you with the right prospect so that you can seamlessly communicate with them for converting a bulk number of deals. Our professionals work tirelessly to map the right data with the industry. This helps you in reaching out to the high-end prospect and close the sales.
Customize your Unified Communications Software Users List by

assets size
company size

geographic locations

Industry

job titles

SIC / NAICS code

technology tracking

zip code
We'll Get Back to you Shortly!