Software Testing Tools Users List
Start targeting professionals of software testing community using most accurate Software Testing Tools users list which represents customers of Selenium, SOASTA, and more.
Why Buy Software Testing Tools Users List from InfoClutch?
We'll Get Back To You Shortly!
Here Is A Segmented List Of Leading Software Testing Tools
Take a look at all popular Software Testing Tools users list we track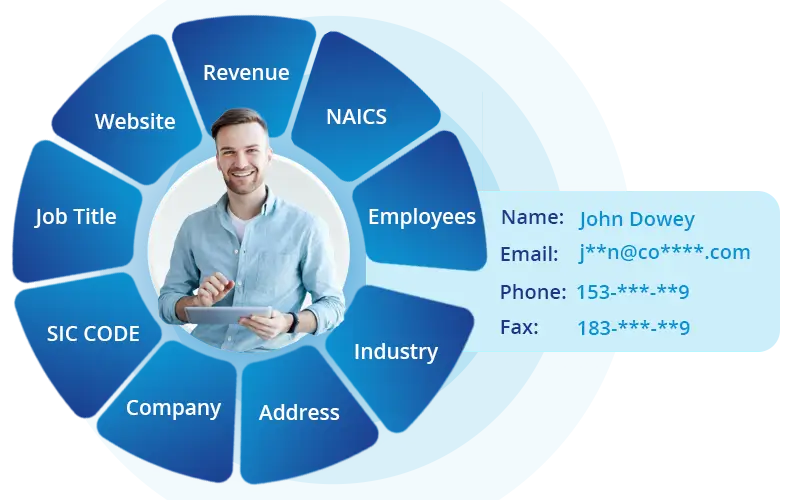 Development of leading SaaS and PaaS has opened an avenue to cutting edge software testing tools. These tools are responsible for ensuring that software functions without glitches. They also keep track of the components that evaluate the systems so that the results conform to the stakeholder's requirements. With the broadening of markets, marketers who are on the lookout for potential customers can take advantage of Software Testing Tools users list from InfoClutch. Our list represents software testing professionals and companies using testing tools such as Selenium, Apache Jmeter, Borland Silk, PortSwigger, and more. Tap into markets across US, UK,
Canada, Africa, Germany, Australia, Japan, and the Middle East. Turn to us for highly accurate Software Testing Tools users email list that helps you launch customized campaigns at individuals with buying intent.
InfoClutch's Software Testing Tools users list is a comprehensive collection of software testers whose details are aggregated from tradeshows, conferences, and technology newsletter sign ups by our team of data scientists who track prospects from verified sources. We validate the data obtained from trusted sources and offer marketers the opportunity to launch customized campaigns through multichannel and cross-channel networks whether it is email, direct mail, and telemarketing channel.
The Software Testing tools users email list at InfoClutch has got the complete mailing solution which connects you with the software testing tools users in different countries. The database is updated every three months to eradicate the old and add the new one. It is available in a pre-built and customized format so that you can choose the right one as per your requirements
We have professionals who map the right data with the technology to build an accurate mailing solution. The Software Testing tools users mailing list is continuously optimized to make the solution a perfect one. It has the complete mailing details such as email address, contact number, designation, postal address, company name, etc. So, reach out to them at the right time to generate high revenue and sales for the organization.
We'll Get Back to you Shortly!
Customize Your Software Testing Tools Users List by

assets size

company size

geographic locations

Industry

job titles

SIC / NAICS code

technology tracking

zip code
What I liked most about InfoClutch is their commitment to deliver the best-in-class services to their clients.
Robert,

InfoClutch delivered fresh data that supported my business objectives and gave the conversions I have never got before.
Nancy,

Authentic and complete information that saved our time and helped us focus on campaign strategy.
Xin Lee,

It was pleasure working with a company who understood our concern and addressed it in a timely manner.
Sara,

Have worked with many email list providers but the experience I had with InfoClutch team was exceptional.
Michael,

I am very satisfied with the quality of the list InfoClutch provided us. It helped us in our multichannel marketing campaigns a lot.
Peter,