Microsoft Power BI Customers List
Get in touch with customers, clients & users of Microsoft Power BI and drive more sales & revenue by using our Microsoft Power BI users list.
Why Buy Microsoft Power BI Users List from InfoClutch?
We'll Get Back To You Shortly!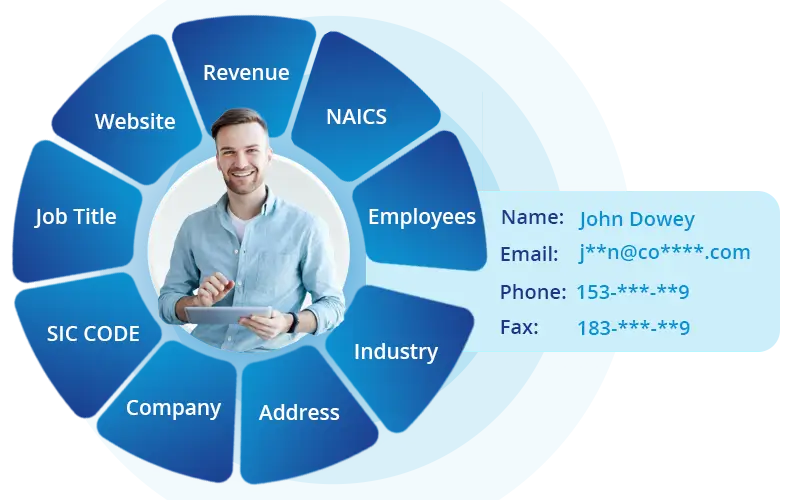 Power BI is a business analytics service by Microsoft, a software that enables you to see all your data on a single pane by providing interactive visualizations with self-service business intelligence capabilities. Microsoft Power BI helps end users to create reports, dashboards by themselves without having to depend on IT staff or database administrators.
It is a high initiative and easy to use Business Intelligence tool that gives users the most critical data on a single view. Power BI is also engineered to be used with Excel, Azure, Office 365 and SQL Server.
Try InfoClutch's Microsoft Power BI users list and get started to reach high profile users of Microsoft Power BI. Ours is a unique list that provides the contact details of professionals, prospects who are the users with purchasing power and intent. Connect with your target audience/market via email, direct mail, and telephone. Our practical and efficient multichannel marketing will help you achieve surpassing success in your marketing campaign.
Our Microsoft Power BI customers list is tailor-made based on your needs and requirements. We provide a prebuilt as well as a customizable data that best fit your business aspects which enables you to drive more customers and more business. Our mailing list is checked, verified by our team of 150+ data scientists through trusted means keeping it fresh, up-to-date and error-free. We ensure to provide accurate, comprehensive and authentic data that assures better ROI by driving a higher number of sales and leads.
You need to connect with convertible prospects, otherwise there is no use of the business data. We look into this aspect while developing solution and include skimmed data that actually get you results. This helps you reach quarterly target. The marketing data is upgraded every three months to eliminate information that no longer assists your process. The professionals at InfoClutch scan each data field so that later you don't face obstacles in your campaign.
The Microsoft Power BI users' data is collected from valid sources such as conferences, tradeshows, tech events and other business meetups. After that, our experts take out only relevant data to be included in this solution. The collation of result-oriented information takes your organization to new heights of success.
Business Intelligence Users List
Customize Your Microsoft Power BI Users List by

assets size
company size

geographic locations

Industry

job titles

SIC / NAICS code

technology tracking

zip code
We'll Get Back to you Shortly!
What I liked most about InfoClutch is their commitment to deliver the best-in-class services to their clients.
Robert,

InfoClutch delivered fresh data that supported my business objectives and gave the conversions I have never got before.
Nancy,

Authentic and complete information that saved our time and helped us focus on campaign strategy.
Xin Lee,

It was pleasure working with a company who understood our concern and addressed it in a timely manner.
Sara,