Fujitsu users list lets you engage all the companies that are customers of Fujitsu products and services.
Why Buy Fujitsu Users List from InfoClutch?
We'll Get Back To You Shortly!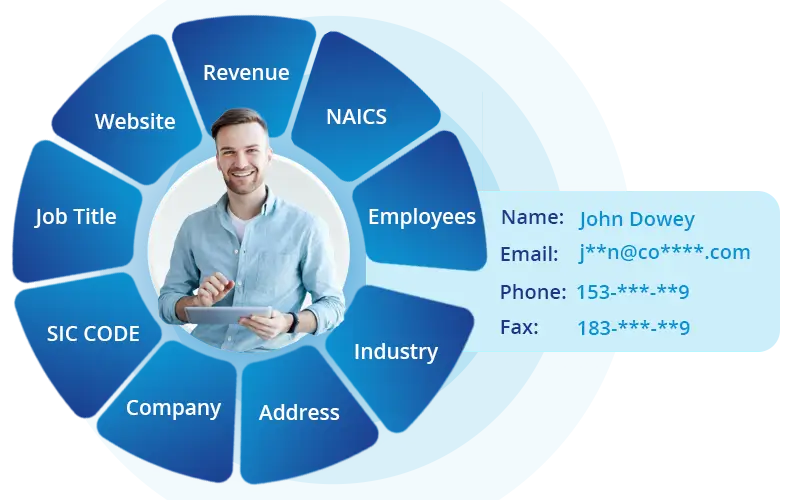 InfoClutch is the only provider of bespoke Fujitsu users email list that lets you target companies that use products and services from Fujitsu. We offer the most comprehensive range of vastly segmented Fujitsu customers list that represents over 8,145 companies from US, UK, Canada, Germany, Africa, Australia, Japan, New Zealand, and the Middle East. We cover the length and breadth of domestic and international markets to source the data that provides maximum advantage to your sales reps to find and pursue most promising engagements with companies of any size. Our list is composed of 29% large firms, while 33% are SMB.
Start engaging professionals of your choice through direct email, email, or telemarketing channel. Most Fujitsu customers are likely to be users of NetApp storage systems or Solaris for accomplishing similar results.
InfoClutch's Fujitsu users list is a powerful mailing list that is proven to be a reliable solution in any sales marketing programs because all the email addresses are reachable and verified in advance by our data aggregation algorithm that is built to track Fujitsu users through trustworthy public sources such as Fujitsu conferences, Fujitsu newsletter, Fujitsu webinars, and more.
Customize your Fujitsu Users List by

assets size
company size

geographic locations

Industry

job titles

SIC / NAICS code

technology tracking

zip code
We'll Get Back to you Shortly!
What I liked most about InfoClutch is their commitment to deliver the best-in-class services to their clients.
Robert,

InfoClutch delivered fresh data that supported my business objectives and gave the conversions I have never got before.
Nancy,

Authentic and complete information that saved our time and helped us focus on campaign strategy.
Xin Lee,

It was pleasure working with a company who understood our concern and addressed it in a timely manner.
Sara,

Have worked with many email list providers but the experience I had with InfoClutch team was exceptional.
Michael,

I am very satisfied with the quality of the list InfoClutch provided us. It helped us in our multichannel marketing campaigns a lot.
Peter,