Fiserv Prologue Users List
Plan smart campaigns via multiple B2B channels and get guaranteed leads and sales with our Fiserv Prologue users list.
Why Buy Fiserv Prologue Users List from InfoClutch?
We'll Get Back To You Shortly!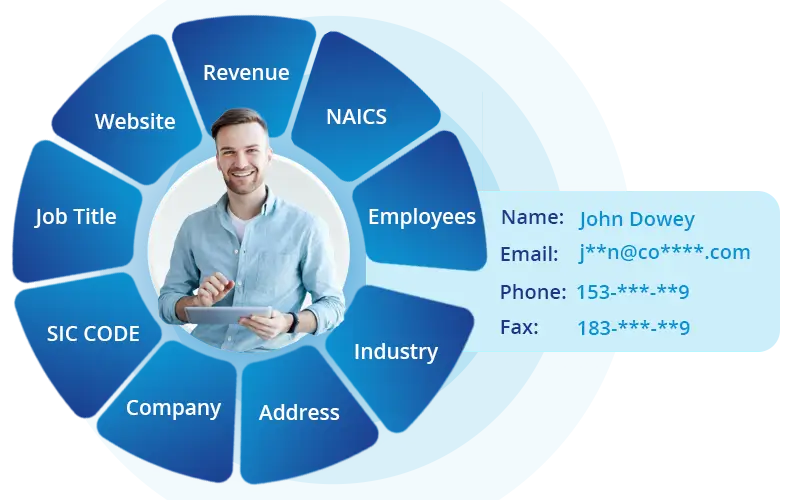 Prologue Financials from Fiserv is a general ledger software solution for small, medium to large financial services institutions which automates and streamlines financial accounting processes. Prologue Finacial users work on a reduced effort to perform daily routine functions, shortened month-end close time and reduce AP invoice processing costs. Some of the features of Fiserv Prologue include real-time account processing, automatic journal entry reversals, and instant correction. Detailed audit trials and advanced analytics, the ability to create user-defined financial reports, expand data mart, and management dashboards. If you are looking for opportunities to connect with businesses using Fiserv Prologue, our Fiserv Prologue users list will serve your purpose.
Consistency and smart working is a must in any form of business. Marketers often lose focus because they have too many things to do. At InfoClutch, we narrow down your target markets and create tailored Fiserv Prologue users email list which will help you reach your target audience via email, telephone, and direct mail. We offer only comprehensive database that tracks every qualified customer from domestic and international regions of The USA, UK, Russia, Australia, North America, New Zealand, South America, Middle East and more. Take advantage of our precision data and launch seamless campaigns through direct mail, email and telemarketing channels.
We at InfoClutch offer authentic, comprehensive and top quality Fiserv Prologue users list which will help you reap maximum sales and ROI. With an objective to help our marketers with quality and competent data, we tailor make and offer pre-packaged as a well customizable database that you could choose based on your preferences. To help you stay ahead of your competitors, our data scientists do an in-depth analysis of marketplace and further collect data from sources like tradeshows, business meetups, events, conferences, directories, public listings, yellow pages and more.
Customize Your Fiserv Prologue Users List by

assets size
company size

geographic locations

Industry

job titles

SIC / NAICS code

technology tracking

zip code
We'll Get Back to you Shortly!
What I liked most about InfoClutch is their commitment to deliver the best-in-class services to their clients.
Robert,

InfoClutch delivered fresh data that supported my business objectives and gave the conversions I have never got before.
Nancy,

Authentic and complete information that saved our time and helped us focus on campaign strategy.
Xin Lee,

It was pleasure working with a company who understood our concern and addressed it in a timely manner.
Sara,

Have worked with many email list providers but the experience I had with InfoClutch team was exceptional.
Michael,

I am very satisfied with the quality of the list InfoClutch provided us. It helped us in our multichannel marketing campaigns a lot.
Peter,