Enterprise Application Integration Users List
Target Enterprise Application Integration framework using companies by choosing most accurate Enterprise Application Integration users list that represents customers of Mulesoft, Infor ION, and more.
Why Buy Enterprise Application Integration Users List from InfoClutch?
We'll Get Back To You Shortly!
Here Is A Segmented List Of Leading Enterprise Application Integration
Take a look at all popular Enterprise Application Integration users list we track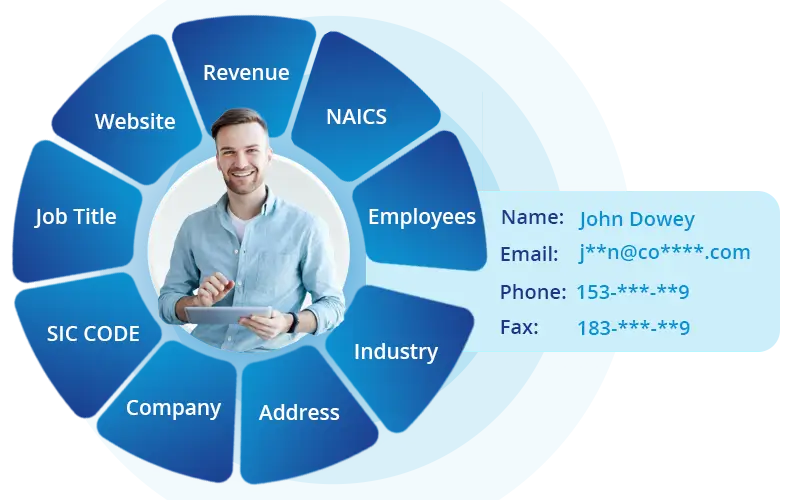 Enterprise Application Integration is a middleware framework that is made up of an array of services and technologies that allow consolidation of enterprise applications and systems. It weaves together enterprise applications to overcome inaction from information pileups. The consolidation allows simplification of business processes while simultaneously skipping modifications to the existing structure of data. The Enterprise Application Integration users list represents several other users list such as IBM Websphere MQ, Apache Kafka, Mulesoft, Infor ION, and more.
With this highly optimized list, you can strengthen your marketing outreach by engaging individuals responsible for shoring up your ROI. Take your multichannel and cross-channel marketing messages to relevant users across US, UK, Canada, Germany, Australia, Africa, Japan, and the Middle East. Reach your preferred prospects using our highly customized Enterprise Application Integration customers list.
InfoClutch's Enterprise Application Integration Users email list contains data which is aggregated from widely tracked tradeshows, technology seminars, technology newsletter sign ups, conferences, and more. The list, once obtained is subjected to multilevel verification allowing us to determine prospects that are most qualified to receive your marketing messages.
Customize your Enterprise Application Integration Users List by

assets size
company size

geographic locations

Industry

job titles

SIC / NAICS code

technology tracking

zip code
We'll Get Back to you Shortly!
What I liked most about InfoClutch is their commitment to deliver the best-in-class services to their clients.
Robert,

InfoClutch delivered fresh data that supported my business objectives and gave the conversions I have never got before.
Nancy,

Authentic and complete information that saved our time and helped us focus on campaign strategy.
Xin Lee,

It was pleasure working with a company who understood our concern and addressed it in a timely manner.
Sara,

Have worked with many email list providers but the experience I had with InfoClutch team was exceptional.
Michael,

I am very satisfied with the quality of the list InfoClutch provided us. It helped us in our multichannel marketing campaigns a lot.
Peter,