Convert the right prospect with the Drupal users email list and improve business results
Why Buy Drupal Users List from InfoClutch?
We'll Get Back To You Shortly!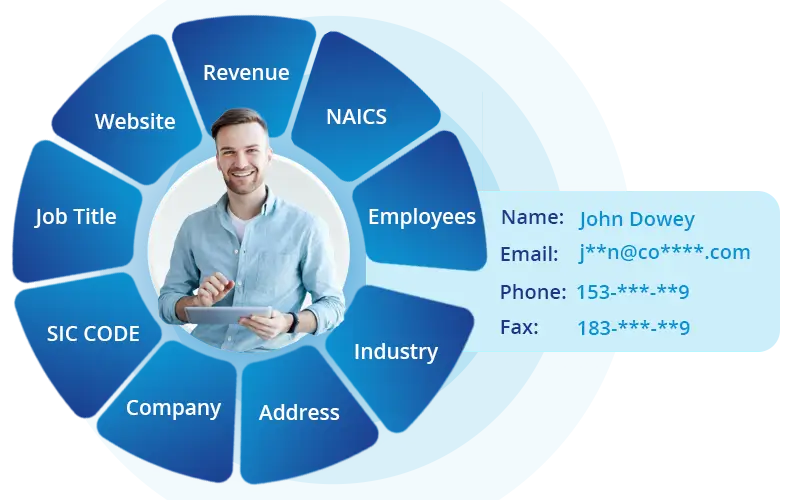 Drupal is among the best content management systems, which is free and open-source. Companies around the world use the platform to maintain and develop their websites. Coming with a variety of features, Drupal makes managing and publishing content simpler.
InfoClutch realizes the requirement and offers high-quality Drupal users email list for business enhancement. Experience multiple benefits with our lists:
Updated information
Better accuracy in marketing strategies
Data regulation compliance
The lists contain information from trusted sources like trade shows and corporate databases. Communicating with target clients will now be convenient with InfoClutch.
Customize your Drupal Users Email List by

assets size
company size

geographic locations

Industry

job titles

SIC / NAICS code

technology tracking

zip code
We'll Get Back to you Shortly!
Elevate Your Marketing Efficiency with Drupal Users Email List
When you choose our services, you receive updated contact information for your target customers and clients. Every Drupal users list we deliver has specific characteristics that set your brand apart:
• Frequently updated information free from redundant data
• Responsive contacts list developed using validated sources
• Tele-verified contacts matching your preferences
• Available in several convenient formats
• Accurate contacts for better lead generation
The Drupal users email list will consist of contact data from various international locations like Asia, Europe and the United States. It will enable you to market your services on a global scale and gain widespread recognition.
With InfoClutch on your side, you can leverage authentic contacts to form your strategies. Our data will support you in developing your target customer segment and promoting your products.
Well-Segmented Drupal Users Email Database for Attracting Clients
To run a successful marketing campaign, you need relevant contact information. That's why the Drupal users email database will be the ideal choice to boost your business. The data experts at InfoClutch research over 500,000 contacts to develop the database that will match your objectives.
Our responsive database features variety of actionable data such as job title, SIC code, NAICS code, income, and other details that makes it easier for you to reach Drupal Users Email List.
With a personalized contact database, you can fine-tune your campaigns to reach prospects efficiently. Pitching your services and products will be easier when you know more about your targets through the contact data.
A properly segmented and personalized Drupal users email database will help expand your clientele. You can explore broader markets and connect with companies for unique business opportunities.
Improve Brand Awareness by Launching Targeted Campaigns
Along with executing targeted campaigns through a Drupal users email list, you can improve your tactics. Instead of focusing on a single campaign, you can experiment and launch multiple ones.
Begin launching high-quality campaigns to level up your brand recognition:
Email marketing
Direct mail campaigning
Social media marketing
Telemarketing
Fetch more leads via multiple campaigns and automatically enhance your market reach. InfoClutch provides quality information to nurture client relationships and position your brand properly.
The personalized information will allow you to develop the most effective approach for each client. You can cater to your customer or client's requirements by offering personalized solutions. So, our data will aid you in developing long-lasting connections and making your mark in the industry.
If you feel your existing contact database is outdated, the Drupal users list will come to use. Compare this email list with your existing database to find discrepancies, and rectify them.
Overall, our contact information can transform multiple facets of your business.
Reach Out To a Diverse Client Segment with a Top-Notch Drupal Users Email Database
You no longer have to limit your marketing strategies to a certain region or target segment. With these Drupal contact lists, you can explore diverse client groups, which include:
• Companies selling a similar software/tool
• Official Drupal service providers or partners
• Agencies offering Drupal maintenance or troubleshooting services
Moreover, you can get in touch with industry leaders and senior management professionals for your brand promotion. The contacts in these lists will help you connect with key decision-makers like HR managers, COOs, CMOs, Chief Technical Officers and CFOs.
This way, you will enhance your brand image and professional network.
Partner with InfoClutch and start improving your conversion rates. Discuss your requirements and marketing objectives with our professionals today!
What I liked most about InfoClutch is their commitment to deliver the best-in-class services to their clients.
Robert,

InfoClutch delivered fresh