Deltek Vision Customers List
Deltek Vision is a proven mailing list that connects your sales team with customers of Deltek Vision.
Why Buy Deltek Vision Users List from InfoClutch?
We'll Get Back To You Shortly!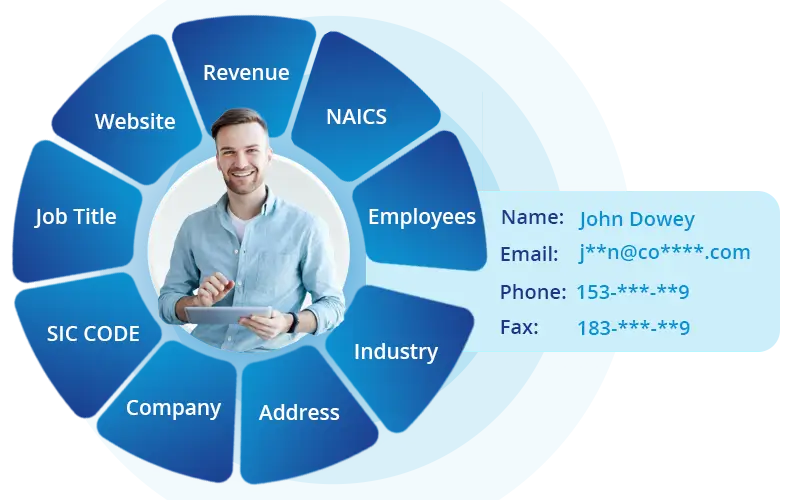 Deltek Vision users list from InfoClutch is honed to make your multichannel prospecting a rewarding experience. Our marketing intelligence is based on the cutting edge marketing insights crafted with precision by our team of growth hackers. Our leading data aggregation platform is used to source data that maps your products with businesses that are customers of Deltek Vision. Our Deltek Vision customers list represents over 1,384 companies from US, UK, Canada, Germany, Africa, New Zealand, Japan, Australia, and the Middle East. Of which, 65% are SMBs, and 12% are large firms.
With a reliable list aggregation system, we can help you obtain a better exposure in highly competitive markets. Whether you choose to approach prospects through email, direct mail, or telemarketing, we can help you engage qualified businesses no matter where they are. Deltek Vision is a premium ERP that helps management of internal resources within an enterprise.
InfoClutch's Deltek Vision users email list is segmented with maximum precision so that every engagement fetches predicted results. Our team of data experts thoroughly scans markets looking for businesses that are need of resources. We track prospects through trustworthy sources such as Deltek newsletters, conferences, reports and more. With this data at disposal, we can provide your sales team a commercial database that has the fullest potential to grow ROI and sales volume.
Customize your Deltek Vision Users List by

assets size
company size

geographic locations

Industry

job titles

SIC / NAICS code

technology tracking

zip code
We'll Get Back to you Shortly!
What I liked most about InfoClutch is their commitment to deliver the best-in-class services to their clients.
Robert,

InfoClutch delivered fresh data that supported my business objectives and gave the conversions I have never got before.
Nancy,

Authentic and complete information that saved our time and helped us focus on campaign strategy.
Xin Lee,

It was pleasure working with a company who understood our concern and addressed it in a timely manner.
Sara,

Have worked with many email list providers but the experience I had with InfoClutch team was exceptional.
Michael,

I am very satisfied with the quality of the list InfoClutch provided us. It helped us in our multichannel marketing campaigns a lot.
Peter,