Deltek GCS Premier Users List
Reach targeted prospects and stay engaged with decision makers with the help of our Deltek GCS Premier users list.
Why Buy Deltek GCS Premier Users List from InfoClutch?
We'll Get Back To You Shortly!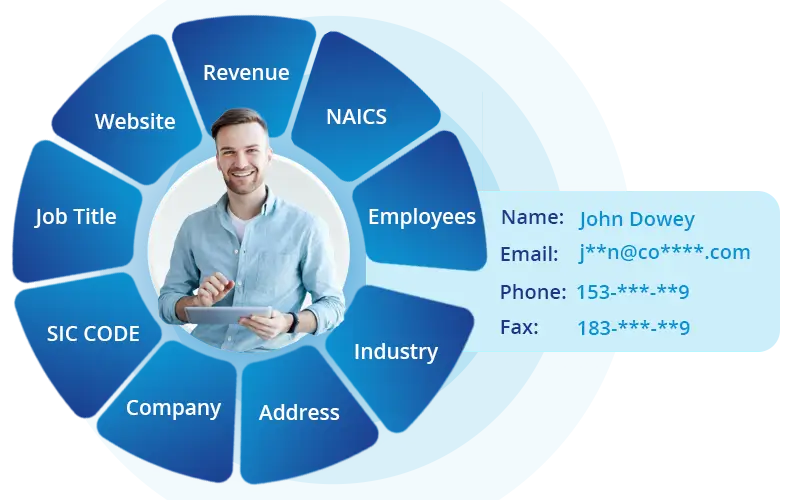 Deltek GCS Premier is a project accounting solution suitable for small to mid-sized businesses and is mainly designed for companies who do business with US government. Some of the capabilities that the software can handle are that it maximizes business productivity by streamlining automatic vital processes to create a seamless flow of information from accounting modules to reports, projects, and invoices. It ensures the integrity of data consistency and eliminates duplicate entry and redundant data sources. It complies with DCAA regulations and automatically upgrades when federal regulations change. If you are looking to align your business processes with users, clients of Deltek GCS, our Deltek GCS Premier users list will be the right choice.
Implementing right marketing method is vital in any form of business. Aspiring to find balance and to connect with companies effectively is absolutely a must for the success of any business. At InfoClutch, we understand how vital it is to coordinate with business partners, clients, prospects that in turn lead to new business opportunities. Hence we have designed our Deltek GCS Premier users email list in a way to ensure that your business generates greater ROI and engagement. Whether it is direct mail, telephone or email campaign, we take stringent efforts to verify and validate guaranteed data so that you earn decent sales.
Our Deltek GCS Premier users list is segregated from trustworthy sources in order to help your marketing and sales team distribute tailored communication with customers and users of Deltek GCS Premier. Our data expert team at InfoClutch collate information from trusted sources like websites, business meetups, conferences, magazine subscriptions, trade shows, yellow pages, B2B exhibitions, publications, etc. We have modeled our mailing list so that you easily reach decision-makers and C-level officers without any barriers. With comprehensive coverage spinning across international markets, address and connect with clients based in The USA, UK, Europe, Canada, Germany, Australia, Africa, Japan, Asia, New Zealand, and the Middle East.
Customize your Deltek GCS Users List by

assets size
company size

geographic locations

Industry

job titles

SIC / NAICS code

technology tracking

zip code
We'll Get Back to you Shortly!
What I liked most about InfoClutch is their commitment to deliver the best-in-class services to their clients.
Robert,

InfoClutch delivered fresh data that supported my business objectives and gave the conversions I have never got before.
Nancy,

Authentic and complete information that saved our time and helped us focus on campaign strategy.
Xin Lee,

It was pleasure working with a company who understood our concern and addressed it in a timely manner.
Sara,

Have worked with many email list providers but the experience I had with InfoClutch team was exceptional.
Michael,

I am very satisfied with the quality of the list InfoClutch provided us. It helped us in our multichannel marketing campaigns a lot.
Peter,