Target customers of the largest assortment of Database Management System by choosing our most accurate DBMS users list. We track leading DBMS lists from Microsoft SQL Server, Sybase, IBM Informix, and more.
Why Buy Database Management System Users List from InfoClutch?
We'll Get Back To You Shortly!
Here Is A Segmented List Of Database Management System Users
Take look at all popular Database Management System Users list we track: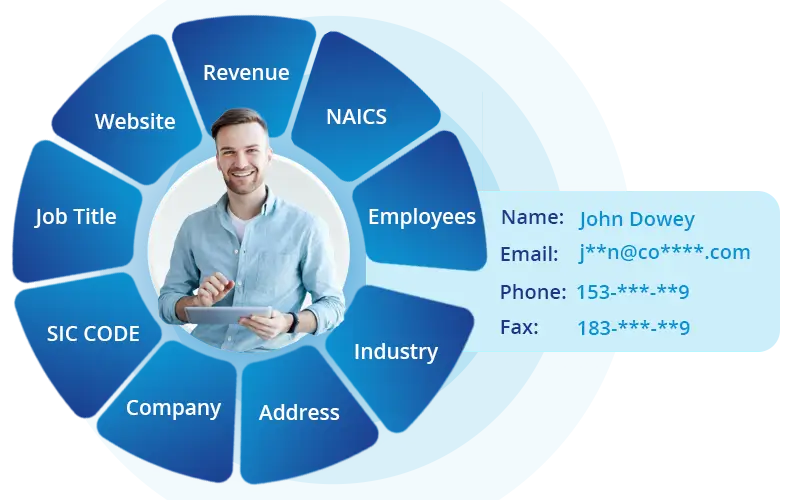 The Database Management System users list from InfoClutch is a collection of the most highly accurate DBMS users essential for marketers targeting Database Management System (DBMS) users and decision makers with buying intent. This niche users list is segmented based on the list of companies using various DBMS software across the globe. With an extensive coverage of all international markets, we focus on aggregating prospect data that acts as a catalyst to your cross-channel and multichannel marketing programs. We track an array of Database management software offered by several leading brands such as Oracle, IBM, and more. Explore our widely tracked mailing lists to find a customized data that will serve in your customer targeting programs.
The Database management system users email list is a comprehensive data that is obtained from tradeshows, technology conferences, and other channels where it is easier to find the relevant audience interested in purchasing DBMS solutions for cataloging, fetching, and running data queries. Our DBMS users mailing list is updated with details of all leading companies who spend thousands of dollars for reinforcing the database infrastructure.
InfoClutch's DBMS users list consists of reliable information verified from various sources like B2B trade shows, business fairs, events, exhibitions, international trade fairs, conferences and more. Whether you are looking for managers, professionals, top-level executives, our database will help you with all the contact details that you need. Extend your opportunity and reach prospects with effective multi-channel marketing via direct marketing, telemarketing, and direct mail.
Our DBMS users email list helps you to gain access and reach the global audience without any geographical barriers. Our team of 150+ data scientists continuously work together to collate data from reputable sources that in turn can help marketers to achieve higher conversions and maximum ROI.
Customize your DBMS Users List by

assets size

company size

geographic locations

Industry

job titles

SIC / NAICS code

technology tracking

zip code
We'll Get Back to you Shortly!
What I liked most about InfoClutch is their commitment to deliver the best-in-class services to their clients.
Robert,

InfoClutch delivered fresh data that supported my business objectives and gave the conversions I have never got before.
Nancy,

Authentic and complete information that saved our time and helped us focus on campaign strategy.
Xin Lee,

It was pleasure working with a company who understood our concern and addressed it in a timely manner.
Sara,

Have worked with many email list providers but the experience I had with InfoClutch team was exceptional.
Michael,

I am very satisfied with the quality of the list InfoClutch provided us. It helped us in our multichannel marketing campaigns a lot.
Peter,