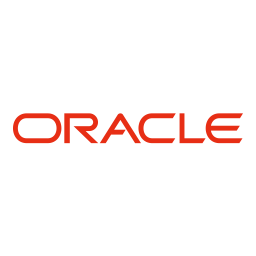 Oracle Primavera
Oracle Primavera is a project portfolio management software. It has features like collaboration, project management, control capabilities, product management, calendar and activity views, information dashboard, risk management, business process automation, graphical workflow modeling, multiple projects management, etc.
Oracle Primavera software suite offers robust, easy-to-use, and powerful on-premise applications for prioritizing, delivering, managing, and planning successful projects. The software suite has enabled project owners, builders, and engineers for improving the outcome across the project lifecycle. The software which is designed primarily for construction and engineering sector has made data-driven decisions easier, aligning people skills with the project requirements, and creating a collaborative environment.
It has served many industries such as engineering, construction, energy, public sector, industrial manufacturing, construction, aerospace, and defense.
There are many advantages of using Oracle Primavera which are it optimizes the resources usage, forecasts project activities, enhances visibility, communication, increases employee responsibility, easy-to-use software, improves collaboration, and simplifies complex projects. Oracle Primavera solutions will proactively manage projects, captures and standardizes best practices, reduces performance risk, improves operational efficiency, responds in real time, optimum decision-making process, access the information from anywhere, and accurately forecasts till completion of the project.
Companies that use Oracle Primavera
| Company Name | Website | Location | Revenue |
| --- | --- | --- | --- |
| Chevron | www.chevron.com | USA | $155 Billion |
| Cornerstone Building Brands | www.cornerstonebuildingbrands.com | USA | $5 Billion |
| Entergy Corporation | www.entergy.com | USA | 2 Billion |
| Fluor Corporation | www.fluor.com | USA | $1 Billion |
| Worley | www.worley.com | USA | $1 Billion |
Companies Using Oracle Primavera, Market Share & Customers List
Project Management Software Market Share (in %)
Number of Oracle Primavera Customers Based on Different Selects
Records Available by Segment
53,261
Total Postal Universe
49,045
Total Emails Available
50,713
Total Phone Numbers
Need List of Companies Using Oracle Primavera for Your Marketing Campaigns?