Global Accounting Software Market Share (%)
| | |
| --- | --- |
| Company Name | Market Share |
| QuickBooks | 62.23% |
| ADP Payroll | 14.27% |
| Sage 50 | 10.29% |
| Xero | 8.86% |
| QuickBooks Online | 4.35% |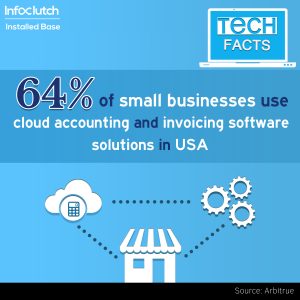 Companies Using Accounting Software (Sample Data)
| Company Name | Website | Address | Address 1 | City | State | Zipcode | Country | Phone Number | Employee Size | Revenue Size (USD) | SIC Code | SIC Industry |
| --- | --- | --- | --- | --- | --- | --- | --- | --- | --- | --- | --- | --- |
| CA Technologies | www.ca.com | *** Ma***on Av***e | | New York City | NY | 10022 | United States | (***) 2*5-5*** | ***00 | * B | 7372 | Web, Software and App Development |
| ATAX Franchise Inc | atax.com | 1 Ex***tive B*** | | Yonkers | NY | 10703 | United States | (9**) **0-50** | 30 | * M | 7291 | Tax Return Preparation Services |
| AAA Life Insurance Company | www.aaalife.com | 1*9** N Lau**l Pa*k D* | | Livonia | MI | 48152 | United States | (*34) ***-2*00 | *13 | *2.6 M | 6311 | Life Insurance |
| Beautiful Linen Rentals | beautifullinenrentals.ca | ***1 Qu***ool Rd | | Halifax | NS | B3L 1C7 | Canada | 9**71*85** | ** | **M | 7213 | Linen Supply |
| Evariant | evariant.com | *** Far***gton Ave | | Farmington | CT | 6032 | United States | (***) 6*8-43** | **5 | ** M | 5045 | Computers and Computer Peripheral Equipment and Software |
Accounting Software is a build, and the set up used to store and manage accounts to perform accounting and arithmetic operations. This software records and processes accounting transactions with fundamental modules. The functions of accounting information system modules include accounts payable, receivable, payroll and trial balance. This is the all-in-one solution with integrated ERP software solution for all your business needs. The software otherwise integrates with financials, manufacturing, project accounting, BI, field service, and CRM.
Accounting software allows businesses to meet demands and challenges faced by organizations on a day to day basis. It not just allows you to reduce cost but also allows you to quickly mandate changes while meeting the demands of your customers and clients. The way you integrate your data through accounting is ultimately the reason for the survival of your business. When used right, it increases the indepthness and accuracy helping you to make better decisions in your business.
Accounting Software is used by companies or businesses to help automate and manage payroll, purchase orders, order management and more. This industry is now a multi-billion dollar industry with hundreds of competitive solutions available.
Benefits of using Accounting Software:
It is Time-saving
Helps in continuous Financial Monitoring and track inventory.
Minimizes human errors and mistakes
Makes tasks neat and tidy.
Offers hybrid solutions
It is more scalable, reliable and secure
It's fast and cost-effective.