Power up your business by connecting with Wine industry executives and professionals using our Wine industry email list.
Why Buy Wine Industry Mailing List from InfoClutch?
We'll Get Back To You Shortly!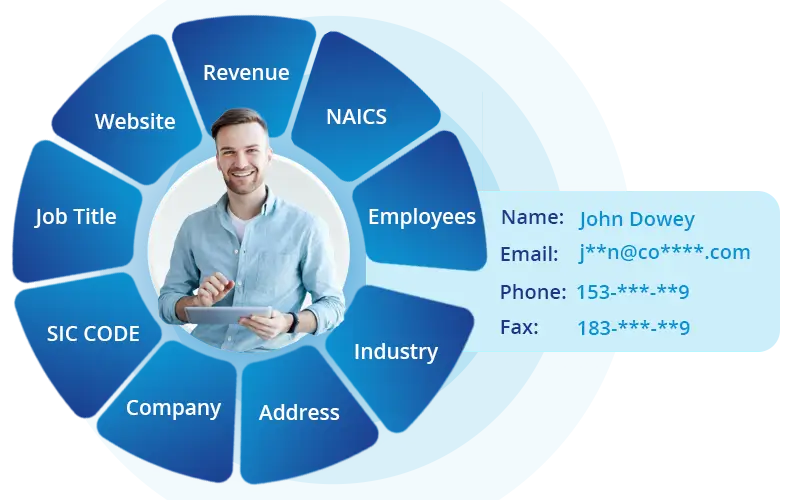 InfoClutch's Wine Industry email list comes with complete contact details and can be used to reach prospects through direct mail, email and tele-calling. Today wine is being consumed by people worldwide and is one of the most popular drinks and fits in most of the occasions with romantic dates, business meet up's, at festivities and several other gatherings. Wine is made from fermented fruits mainly grapes without the addition of any fermentation aids like yeast which is likely seen in whiskey, beer, and other alcoholic beverages. The Wine industry is a growing sector, with several economic factors leading to the environmental, economic and various other factors. Wines come in varieties of reds and whites and are consumed worldwide.
At InfoClutch we provide high-quality Wine Industry executives list that is comprehensive, authentic and verified from various sources that enables you to connect with your right target audience during your marketing campaign. Our data is precise, and custom made that boosts sales, improve conversions and ROI.
InfoClutch has established a network of data partners across various regions of The US, UK, Canada, North America, and South America, APAC, Africa and other countries. Connect to your clients and enjoy greater flexibility by making the best use of our Wine Industry email list.
The Wine industry email list at InfoClutch is one of the top mailing list solutions provided by the InfoClutch team. We have in-depth knowledge about this industry and ensure to keep the database updated with the latest mailing lists having the potential to convert the priority leads to your best sales conversion. We never compromise on the data quality as we understand your business concerns and requirements.
We'll Get Back to you Shortly!
Customize your Wine Industry List by

assets size
company size

geographic locations

Industry

job titles

SIC / NAICS code

technology tracking

zip code
Using our specialized list, target the top decision makers of Wine industry in the following categories:
What I liked most about InfoClutch is their commitment to deliver the best-in-class services to their clients.
Robert,

InfoClutch delivered fresh data that supported my business objectives and gave the conversions I have never got before.
Nancy,