Petrochemical Industry Email List
Reach executives, professionals of Petrochemical Industry by using our comprehensive mailing list to succeed at your marketing campaigns.
Why Buy Petrochemcial Industry Mailing List from InfoClutch?
We'll Get Back To You Shortly!
Using our specialized list, target the top decision makers of the Petrochemical industry in the following categories: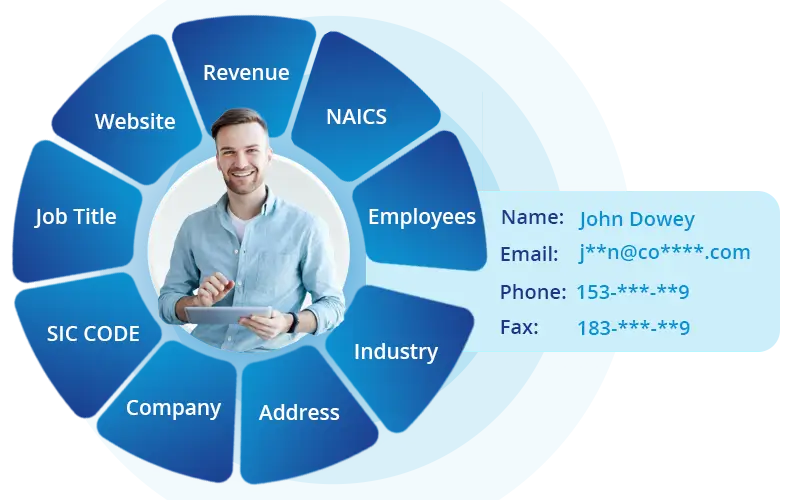 Petrochemicals are widely used and most in demand in today's world. Almost every individual is bound to directly or indirectly use petrochemical products. The demanding market drives more opportunities for businesses and growth in the chemical sector. The role of the Petrochemical industry is to produce chemicals using raw materials like oil and natural gas. There are various organic chemicals delivered in the most massive volumes, some of them are methanol, propylene, ethylene, benzene, butadiene and toluene.
With InfoClutch's Petrochemical industry email list reach out to the best leads of your industry based on geography, size of the industry and more. Our database helps you connect with prospects from various regions across the globe. The list that we offer is comprehensive, detailed and up to date. Our Petrochemical industry mailing list is tele-verified with utmost precision, which is exactly what your client needs in their business.
At InfoClutch we understand your marketing needs, and hence offer clients with our Petrochemical Industry email list that is custom designed, prepackaged based on your specific marketing objectives. You should be able to effectively and efficiently close sales and boost profits by targeting prospects, managers, key decision makers, executives, VP's, within the industry.
We'll Get Back to you Shortly!
Customize your Petrochemical Industry List by

assets size
company size

geographic locations

Industry

job titles

SIC / NAICS code

technology tracking

zip code
What I liked most about InfoClutch is their commitment to deliver the best-in-class services to their clients.
Robert,

InfoClutch delivered fresh data that supported my business objectives and gave the conversions I have never got before.
Nancy,

Authentic and complete information that saved our time and helped us focus on campaign strategy.
Xin Lee,