Concrete & Cement Industry Email List
Touch base with administers of Cement and Concrete industry to gain connections with housing, infrastructure, corporate and other core segments.
Why Buy Cement & Concrete Industry Email List from InfoClutch?
We'll Get Back To You Shortly!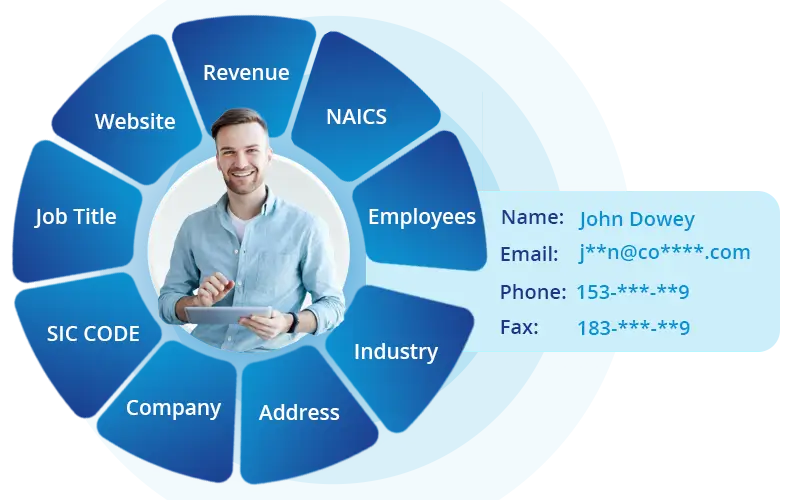 The concrete & cement industry is growing at a brisk rate and will never lose its form until one eradicates the desire to build anything. InfoClutch understands the need for the Concrete & Cement Industry email list for businesses who want to connect with cement and concrete companies. We are highly deliverable when it comes to serving database, and we custom make email list for every company when prospects have any particular prerequisites based on industry type, demographics, role type and others.
Our database is most reliable, accurate and authentic that is verified by our talented team of talented professionals to offer the detailed contact database of decision-makers belonging to the sector in addition to their email address, direct mail, and telephone details.
Concrete & Cement Industry mailing list is efficiently updated to commute with Concrete & Cement Businesses and other highly responsive decision makers of all regions across the globe. It is updated on a regular basis to keep the data clean and unique. Try our Concrete & Cement industry list to reach out niche industries through the select range of business specialties. These mailing lists are triple-verified, making email 90% deliverability rate through various multichannel means of marketing.
We'll Get Back to you Shortly!
Customize your Concrete & Cement industry list by

assets size
company size

geographic locations

Industry

job titles

SIC / NAICS code

technology tracking

zip code
Using our specialized list, target the top decision makers of the Concrete & Cement industry in the following categories:
What I liked most about InfoClutch is their commitment to deliver the best-in-class services to their clients.
Robert,

InfoClutch delivered fresh data that supported my business objectives and gave the conversions I have never got before.
Nancy,

Authentic and complete information that saved our time and helped us focus on campaign strategy.
Xin Lee,

It was pleasure working with a company who understood our concern and addressed it in a timely manner.
Sara,