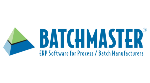 BatchMaster
BatchMaster Software Pvt Ltd is a major ERP Software solutions provider with a regional office in Indore, India, and headquarters in Laguna Hills, California. BatchMaster aims to deliver flexible technology that helps drive your business to be more effectual, safe guard margins, boost sales, and lower costs, backed by 30+ years of unrivalled presence in the ERP market and over 1500 Small & Medium Businesses (SMBs) process-manufacturing customers located all over the world.
BatchMaster ERP is a comprehensive ERP solution that includes financials, sales, purchasing, supply chain, and customer care, as well as industry-specific process manufacturing. Sample Management, R&D, Formulation, Production, Inventory, Quality, Costing, Industry Specific Regulatory Compliance, Lot Traceability & Recall, Planning, Scheduling, and Mobile Warehousing are all supported by BatchManager's process manufacturing software.
For growing, mid-market recipe and formula-based manufacturers, BatchMaster Software provides cloud and on-premise software solutions. BatchMaster's Add-On Manufacturing application and ERP solution were created with best business practices of your industry to meet your firm's distinct business processes and needs. Built with industry-specific functionality, libraries, and templates, The experienced staff of BatchMaster can get your application up and operating quickly and effectively, maximizing your time to value, thanks to industry-specific functionality, libraries, and templates. The Industry-specific solutions of BatchMaster can support you deliver your products to market, quicker and cheaper while maintaining product quality and compliance.
BatchMaster Software provides world-class manufacturing ERP solutions for growing, large and mid-market process manufacturing businesses in the pharmaceuticals, food & beverage, paint & coatings, specialty chemicals, and personal care & cosmetics industries, which are available on-premise, web, and in the cloud.
Our add-on manufacturing application and ERP solutions, which are designed with industry best practices in mind, enable the most-specific activities of these broader industry verticals as well as their micro-verticals. Since our products integrate with QuickBooks, Sage 100 & 300, Microsoft Dynamics GP, and SAP Business One, you can quickly upgrade to BatchMaster without having to abandon your financial software.
Benefits
Provides the entire universe of features you should anticipate to see in excellent Enterprise Resource Planning (ERP) for Process Manufacturing software solutions, regardless of whatever solution you're reviewing, saving you weeks of research.
Reveals the benefits and drawbacks of this product's support for each feature.
Rapidly confirms or eliminates software frontrunners, saving you time and effort.
Allows you to discover new program features, functionalities, and capabilities that you may not be aware of.
Companies that use BatchMaster
| Company Name | Website | Revenue | Contact Info | Location |
| --- | --- | --- | --- | --- |
| Cardinal Paint | www.cardinalpaint.com | $69 Million | (626) 444-9274 | United States |
| All American Seasonings | www.allamericanseasonings.com | $10 Million | (303) 623-2320 | United States |
| SynergyLabs | www.synergylabs.com | $17 Million | (954) 525-1133 | United States |
| Nutrivo | www.nutrivo.com | $15 Million | (630) 270-1700 | United States |
| Highland Laboratories | www.highlandvitamins.com | $14 Million | (888) 717-4917 | United States |
Companies Using BatchMaster, Market Share & Customers List
Number of BatchMaster Customers Based on Different Selects
Records Available by Segment
6,010
Total Postal Universe
5,547
Total Emails Available
5,876
Total Phone Numbers
Need List of Companies Using BatchMaster for Your Marketing Campaigns?