Central Reservation System We Track
CRS software helps to maintain and update the information of the hotel applicable to the rates and inventory so that hotels can manage the guest reservations and the process around it in real time. The software will transfer the reservation data from the PMS (Property Management System) to the distribution channels in real-time. This helps the hotels in reaching guests across multiple channels.
The revenue manager can respond to the demand of the market and adjust the price accordingly. CRS is important for the diversified distribution strategy.
It is one of the multi-lingual systems with the capability of accommodating hotel suppliers such as Hotelbeds, Travco, Path Finder, Darina Holidays.
Central Reservation System Market Share (%)
| | |
| --- | --- |
| Company Name | Market Share |
| Sabre SynXis Central Reservations | 20.03% |
| SiteMinder TheBookingButton | 13.17% |
| Little Hotelier | 12.83% |
| Availpro | 12.23% |
| TravelClick iHotelier | 11.42% |
| ResNexus | 10.26% |
| Triptease | 6.15% |
| WebHotelier | 5.08% |
| Simplebooking | 4.76% |
| MegaBooker | 4.07% |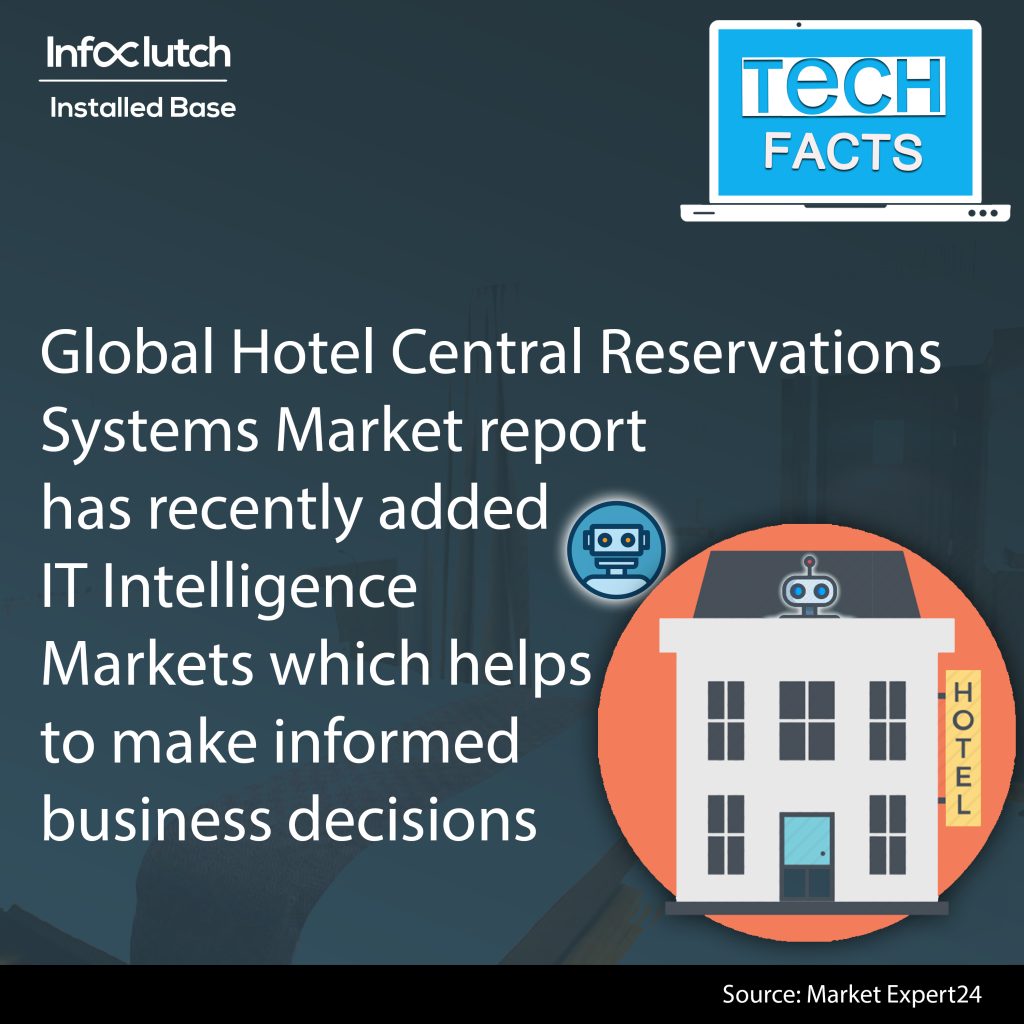 Companies Using Central Reservation System (Sample Data)
| Company Name | Website | Address | Address 1 | City | State | Zipcode | Country | Phone Number |
| --- | --- | --- | --- | --- | --- | --- | --- | --- |
| Caesars Entertainment Corporation | www.caesars.com | O*e H**rah* Ct | | Las Vegas | NV | 89119 | United States | (8*0) 3**-7**4 |
| Appart'City | www.appartcity.com | 1*, r** d* la v**rer**c*de* 0* | | Nantes | Pays de la Loire | 44105 | France | 33 240**94** |
| Stamps of Stanley | www.stampsofstanley.com.au | 1*-1* Ch**ch St | | Stanley | TAS | 7331 | Australia | 61 **80**30* |
| Ping Identity Corporation | www.pingidentity.com | *0*1 1*th St | | Denver | CO | 80202 | United States | (**3) 4*8-2**0 |
| Publix Super Markets, Inc | www.publix.com | 5*0 N**th | | Tequesta | FL | 33469 | United States | (5*1) 7*1-8*4* |
| CBRE Group Inc | www.cbre.com | 4*0 S. H**e St**et, 2*th Fl**r | | Los Angeles | California | 90071 | United States | (*13) 6*3-33** |
The features which central reservation system has are:
Making more profit
Less operational cost
The benefits which it provides are:
Security
Compatibility
Less of operational cost
Global reach
Customer benefits
Never losing track of the bookings