Travel Hospitality Software Users List
Start engaging with list of companies using Travel and Hospitality software with the accurate Travel & Hospitality Software Customers Email List.
Why Buy Travel & Hospitality Software Users List from InfoClutch?
We'll Get Back To You Shortly!
Here Is A Segmented List Of Leading Travel & Hospitality Softwares
Take a look at all popular Travel & Hospitality software users list we track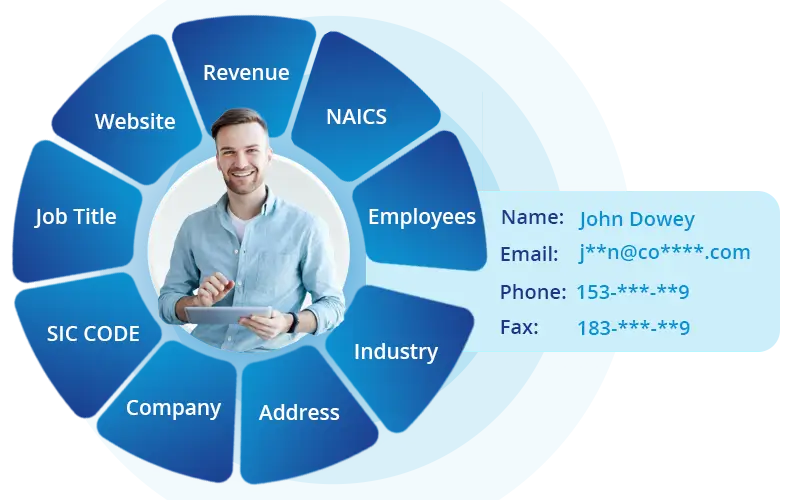 Travel & Hospitality software users email list from InfoClutch is a highly segmented collection of an accurate mailing list that represents customers of MICROS POS, Aloha POS, buuteeq, Agilysys, and more. With this list, technology marketers can start engaging list of companies that use Travel & Hospitality software through tailor-made multichannel marketing campaigns whether it is direct mail, email, or telemarketing messages. Our data-driven Travel & Hospitality software users mailing list is a highly comprehensive collection of prospect data to shore up ROI and sales volume.
This list can also help you reactivate inactive customers because we update the database regularly by adding new volumes of prospect data while simultaneously refreshing old data. The up to date Travel & Hospitality users data keeps your efforts pointed in the right directions because opportunities are not meant to be missed.
InfoClutch's Travel & Hospitality software users list represents overly optimized data that is aggregated from continuous efforts of our data scientists, who tap into markets across US, UK, Canada, Africa, Germany, Australia, Japan, and the Middle East.
The travel & hospitality software users email list from InfoClutch is a comprehensive database, which can make your business process easier. The solution is the right mix of the data which can redirect your marketing process in the right path, thus helping in achieving the best business results.
The professionals at InfoClutch work round-the-clock to map the data with the right industry. The database is updated every three months so that you do not face any inconvenience while connecting with your potential customer. Make the best usage of the solution by connecting with the genuine prospect at the right time.
Customize your Travel & Hospitality Software Users List by

assets size
company size

geographic locations

Industry

job titles

SIC / NAICS code

technology tracking

zip code
We'll Get Back to you Shortly!
What I liked most about InfoClutch is their commitment to deliver the best-in-class services to their clients.
Robert,

InfoClutch delivered fresh data that supported my business objectives and gave the conversions I have never got before.
Nancy,

Authentic and complete information that saved our time and helped us focus on campaign strategy.
Xin Lee,

It was pleasure working with a company who understood our concern and addressed it in a timely manner.
Sara,

Have worked with many email list providers but the experience I had with InfoClutch team was exceptional.
Michael,

I am very satisfied with the quality of the list InfoClutch provided us. It helped us in our multichannel marketing campaigns a lot.
Peter,