Start prospecting customers of the best sales management tools using ReliaSoft users list. Grow your ROI and sales volume with our highly dependable data.
Why Buy ReliaSoft Users List from InfoClutch?
We'll Get Back To You Shortly!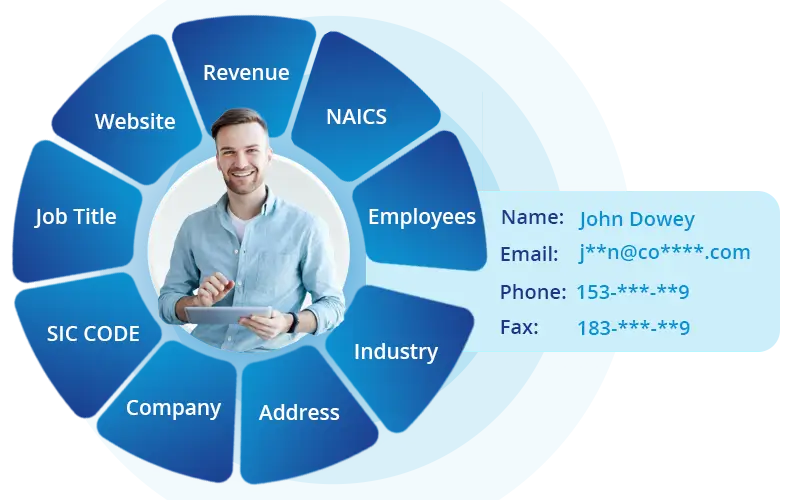 InfoClutch is a trusted name for providing the most advanced ReliaSoft users list that are currently being used by several customers of ours across US, UK, Canada, Africa, Germany, Japan, Australia, New Zealand, and the Middle East. We track over 1,483 businesses worldwide that are customers of ReliaSoft applications and services. Most ReliaSoft users are likely to be clients of LabView and ANSYS. Of all the business we represent through ReliaSoft users email list, 57% are large firms, while 29% are SMBs. Marketers can launch multichannel marketing with this list because email marketing, direct marketing or telemarketing are made effortless due to the high accuracy and completeness of the prospect data.
Our marketing intelligence is reputed for bridging the gap between marketers and their clients. ReliaSoft is a familiar name in engineering sector where they offer consulting services using patented Reliability 3.0 system.
InfoClutch's ReliaSoft users mailing list is one of a kind email list that makes your multichannel marketing a reality. ReliaSoft users list lets you connect with the businesses that are qualified to receive relevant marketing communications because we take strenuous efforts to verify every record so that they are consistent with your customized requirements no matter what they are. Our highly actionable marketing intelligence is harvested from trustworthy sources such as ReliaSoft Newsletter, conferences, reports, and more.
We'll Get Back to you Shortly!
Customize your ReliaSoft Users List by

assets size
company size

geographic locations

Industry