Hasten your email marketing efforts and drive leads that can fit your marketing requirements with the help of our Dundas BI users list.
Why Buy Dundas BI Users List from InfoClutch?
We'll Get Back To You Shortly!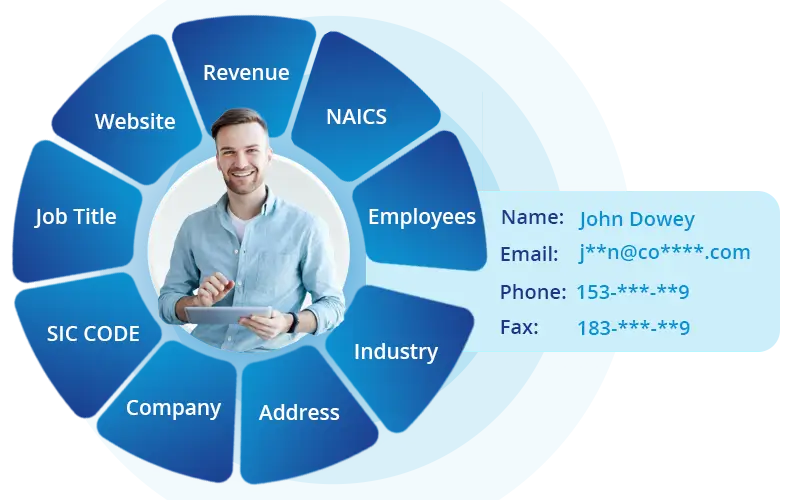 Dundas, a business intelligence (BI) and data analytics software, is well integrated with dashboards, scorecards, reports and charts for better insight of your business. It gives full control over the data so that it can be quickly delivered in the most actionable way. The software allows its users to visually explore, prepare and transform data into stunning dashboards, creates visual data analytics and multi-page reports, all as per user specifications. With Dundas BI and analytics, users need not depend on multiple tools or compromise, as it comes with immense built-in functionality. If you are looking to build connections with users of Dundas BI, our Dundas BI users list will be the right one.
As technologies are evolving, so are marketing and vice versa. This marketing mix refers to the combination of elements that make up the marketing plan. It is essential for any company to have a strategy that can bring in marketing success. At InfoClutch, we understand what it all means, and hence we offer you the solutions that can meet your marketing requirements. Our cost-effective, reliable, well-researched and updated Dundas BI users list is the right solution to retarget your existing customers and connect with new customers.
Whether you wish to connect via direct mail, email or telemarketing campaign, we guarantee you that you have complete control over the campaign. We have modeled our Dundas BI users list in such a way that you reach prospects across The USA, UK, Russia, Europe, New Zealand, North America, Australia, South America, Africa, Asia and the Middle East. Data scientists at InfoCluth are well versed in collating the right data from trusted sources like corporate websites, tradeshows, publications, business meet ups, conferences, directories and many more. Grow and engage relationships with the right audience at the right time and find prospects who can be converted into paying customers.
Customize your Dundas BI Users List by

assets size
company size

geographic locations

Industry

job titles

SIC / NAICS code