Set up your marketing campaign with our Aria Systems users list and bring in more sales, revenue and ROI.
Why Buy Aria Systems Users List from InfoClutch?
We'll Get Back To You Shortly!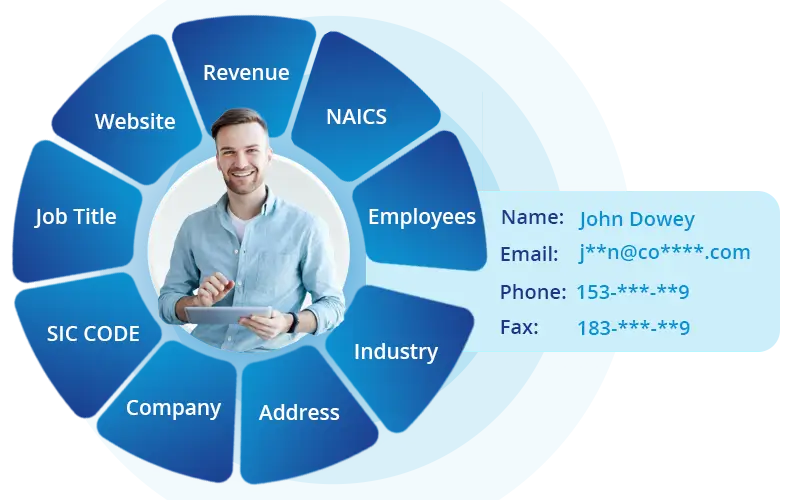 Aria Systems a US-based software company provides a cloud-based billing and monetization platform for enterprise organizations. This platform is for companies who wish to sell products via subscription, usage-based and other recurring revenue business models. It offers the best solutions, best care and best pricing available, precisely what the consumer's need. The recurring revenue model helps reach more customers, manage revenue, maximize lifetime value, automate billing, and generates real-time analytics. Arias cloud platform takes a more innovative approach towards pricing, packaging and gets more products to market faster. If you are on a lookout to meet prospects and clients of Aria Systems, our Aria Systems users list makes your job a lot easier.
Smart marketers understand that networking is a key strategy for business success and return on investment. At InfoClutch, we believe in preserving the integrity and offer Aria Systems users list suitable for multirole marketing which further reduces the complexity while making it easier to approach clients. If you are a marketer and want to connect with your right set of targeted customers, you are in the right place. With comprehensive coverage spinning over global market, we help you reach clients across UK, USA, Russia, Australia, Africa, Middle East, New Zealand and more.
At InfoClutch, we offer the most comprehensive and data-rich Aria Systems users list which will help easily connect with potential decision makers & clients with purchasing power. We have a skilled team of data specialists who leave no stone unturned to ensure that our data remains clean, up to date and error free. With a strong commitment towards accuracy and attention, we have sourced data from trusted sources like corporate websites, business events, B2B conferences, public records, publications, directories and more. With our affordable mailing lists, be sure to see your marketing campaign achieve maximum sales and greater conversions.
Customize Your Aria Systems Users List by

assets size
company size

geographic locations

Industry

job titles

SIC / NAICS code

technology t