Real Estate Agents Email List
Start sales conversation with Real estate agents and turn them into your loyal customers.
Why Buy Real Estate Agents Email List from InfoClutch?
We'll Get Back To You Shortly!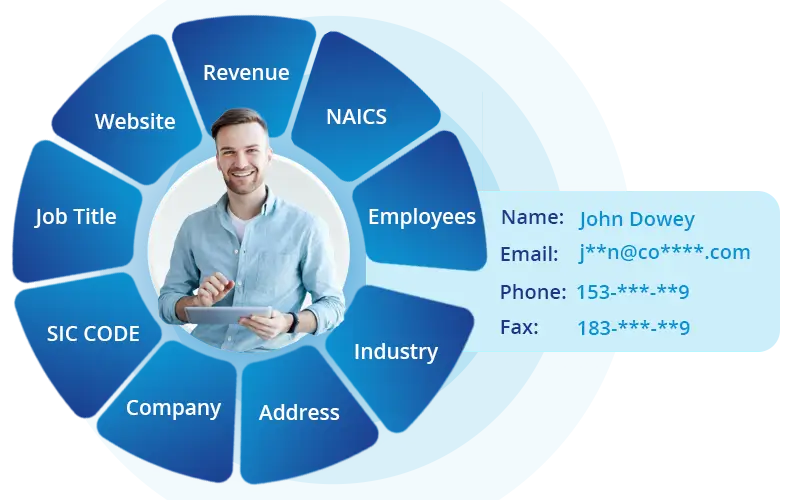 Real estate agents and brokers email list from InfoClutch is an accurate collection of business emails that will help real estate marketers to build a solid relationship with brokers and agents who need high-quality business solutions. By purchasing niche real estate agent email list from us, you are assured to generate high ROI for every dollar spent.
This proven database of real estate agents is a perfect tool for real estate marketers to amplify the sales by shoulder-tapping professionals qualified for receiving custom marketing messages.
With InfoClutch's Real Estate agents mailing list closing the deal is easier than ever. We strive to make your way easy. Marketers can connect with their prospects via, email or telephone. Broaden your chances with your marketing campaigns while we help you achieve your conversion rates. Reach customers from various regions across USA, Australia, Europe, Canada, North America, Asia or any other country.
Real estate agents represent matchmakers who bridge a gap between buyers and sellers who are resourceful businesses people that help clients locate properties of their wish, whether it's for personal or business purposes. Using our Real Estate agents email list, meet real estate leads you can expect highly consistent data that can fetch you with greater results on your investment.
The customized mailing list of real estate agents is sourced from top economic hubs across the world where the demand is consistent. The highly responsive real estate agents email list is segmented to fit into your multichannel marketing programs effortlessly. Get maximum value through every custom campaign to build a long-term sales relationship with clients who will keep returning over and again.
The data in the realtor email lists is collected from authentic sources such as conferences, business meetups, events and others. It is then passed through the strict verification and validation processes; this makes the solution a result-oriented one. The business data is updated every 90 days- a useful practice.
Our email list of real estate agents is programmed to pave the right path for your marketing campaign in the current business world, where you face the dilemma of integrating the right trend, practice, technique, etc.
Customize your Real Estate Agents Email List by