Find the best customer with our Magento users list and outsmart your competitor
Why Buy Magento Users List from InfoClutch?
We'll Get Back To You Shortly!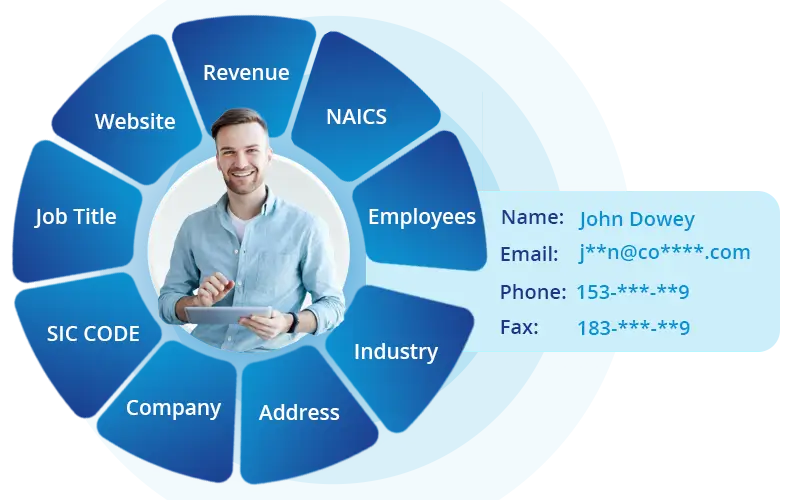 Now, you could avoid the disappointment of not connecting with the best Magento user. The Magento users email list from InfoClutch helps your marketing goal and connects you with the accurate prospect. With a well-built solution, it helps you build the right pipeline so that you are never short of connecting with the best leads for your business.
The solution is available in both the customized and pre-built format so that you can choose the right one matching your requirements. Our professionals lookout for new ways to make it convenient for the customer. For this, they follow the protocols that would help develop the best Magento users mailing list.
The information is collated from trade shows, business meetups, tech events, and others. It is refined multiple times so that every outdated data is removed and only relevant data stays on. The prospect data is optimized every 90 days to yield the best results.
You can connect with the best customer via direct mail, email and telemarketing campaign. With every business, preferring different channels of communication, this option could significantly help your mission. The solution also helps you be an industry leader as it outsmarts your competitor with the best collection of data. You could start a precise conversation with your future customer facilitating in closing the deal at the earliest. You can connect with global customers such as in UK, Ireland, Spain, Germany, Australia, USA, and other countries. This gives you the right exposure and helps your brand get the deserved recognition in the market.
So, grab the opportunity and acquire our solution to increase revenue and reach the target. Moving ahead at the right time makes you an early adopter in the race to success.
Customize Your Magento Users List by

assets size
company size

geographic locations

Industry

job titles