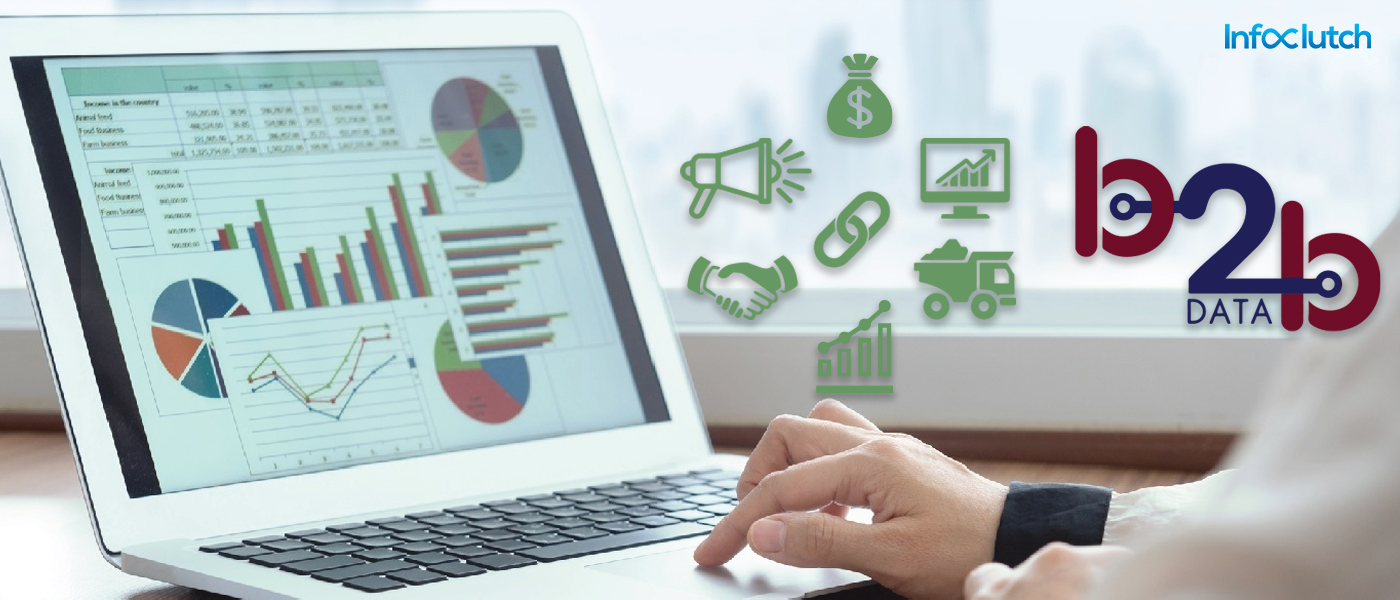 Nov 29, 2021
Posted By: Robert Jordan
Category: Technographics Data
Enhancing your revenue or sale operations will only be fruitful when you have the correct information about targeted B2B companies. Indeed, marketing your products or services to the wrong set of companies will not generate sales. That is why actual business database can help you access the right demographic for your campaigns.It comprises authentic company information targeting pre-qualified leads. Therefore, you can quickly identify new sales opportunities with B2B database.
Did you know that B2B marketers use an average of 12 data sources to get this information?
This blog will take you through the intricacies of business database and how it reduces redundancies for companies. Read on!
What is B2B Database?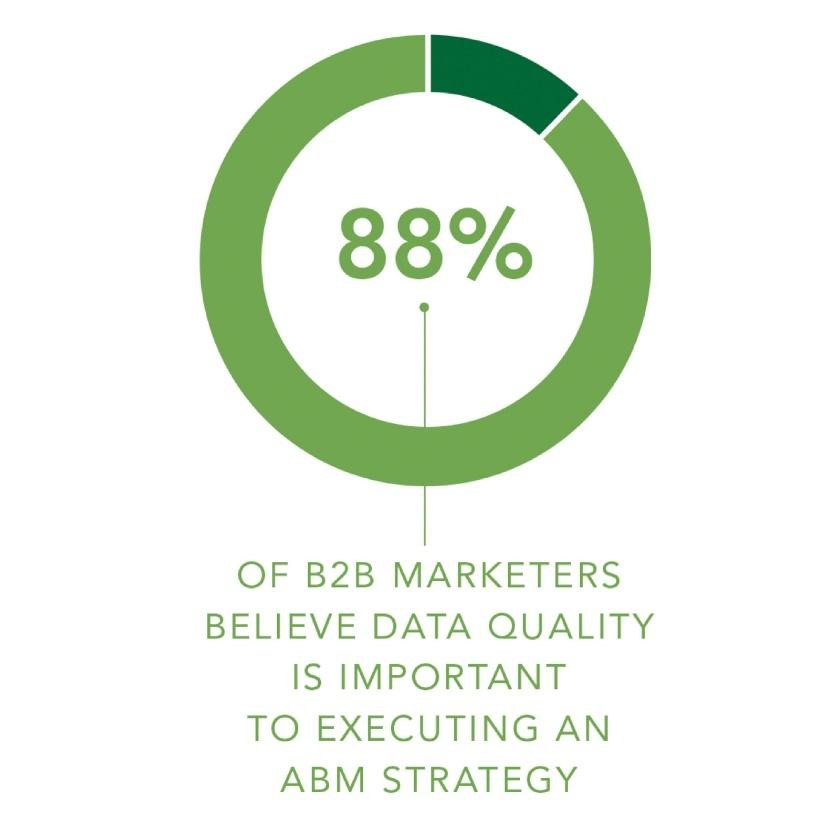 Business-to-Business (B2B) Database comprises genuine information empowered to help you with sales or marketing campaigns. This information will benefit any company looking to make sales for their services or products to other organizations.
B2B companies will benefit from such data because it minimizes redundancies for operations like marketing or sales. At the same time, it also assists the revenue team in generating better quality prospects.
How to Use Business Database
With B2B database, you can enhance the identification of sales leads and apply it to numerous other tasks. Those include promotion or marketing. Initially, you can start by gathering the data and advertising your company to them. Eventually, these interested prospects will contact you and facilitate a sale opportunity for your company.
In short terms, B2B database is the best way to store, validate and cleanse client information.
Sources of B2B Data
You can gather this sophisticated information from a variety of private and even public sources. Both of these channels are highly receptive if you use them right.
Public Sources: You can harness the free data in public domains on social media. This source includes information from news articles, websites, and social profiles.
Private Sources: This data source remains secured from public reach. Therefore, you can access it only through permission or subscription. The platforms you can find such data are paywalled websites, DaaS provides, and financial or market intelligence.
You can even use analytical tools for marketing, as 43% of other marketers. Moreover, it can be helpful to access third-party data to improve the initial results.
Things You Will Find in B2B Data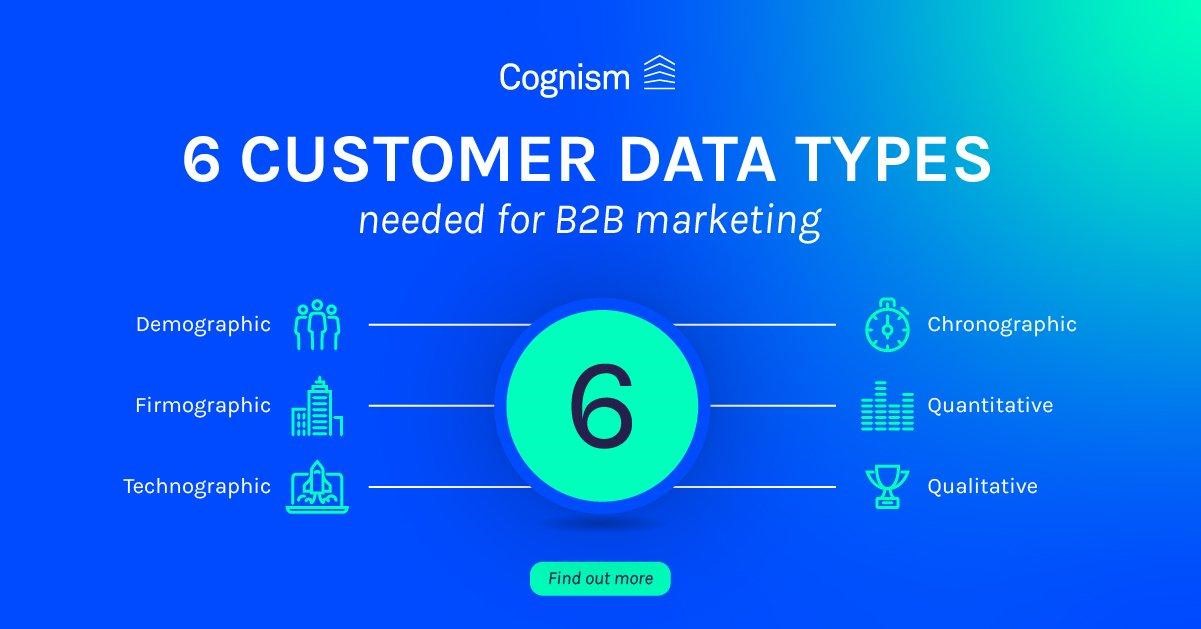 B2B data is a vital asset to enhance sales for different businesses targeting other organizations. Hence, you must know what you can harness in it.
It includes information like:
Demographic Data
Technographic Data
Firmographic Data
Qualitative Data
Chronographic Data
Quantitative Data
Note: Once you have the email addresses for businesses, you create beautiful newsletters to strengthen your presence.
Apart from emails, it also includes every information you will need to qualify someone as a sales lead. You can contact them using phone numbers or company information and decide your marketing techniques.
Usability of B2B Data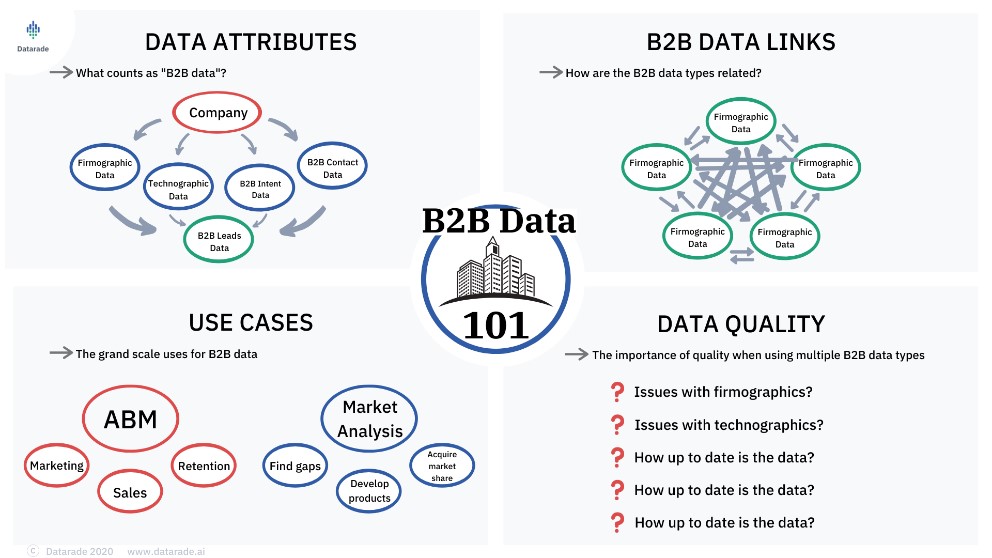 If you use cold outreach programs or Account-Based Marketing techniques, you will find B2B data a vital asset. It not only helps grow your sales but also assists you in targeting the right audience.You can generate a segmented list based on phone numbers, social presence, emails, and more. Furthermore, it can help you lead and demand generation through proper marketing strategies.
Email marketing works wonders for B2B companies. However, you need to understand every aspect of email marketing, as it can make or break your business.
With such data, the sales team can generate a perfect lead pipeline. Besides, it can help identify information like:
Total Assessment Market
Outbound Sales
Ideal Customer Profile
Other Analytics
So, B2B data is crucial if you want to enhance productivity for sales or marketing techniques. But, most importantly, B2B data can help bring results.
Sourcing In-House B2B Data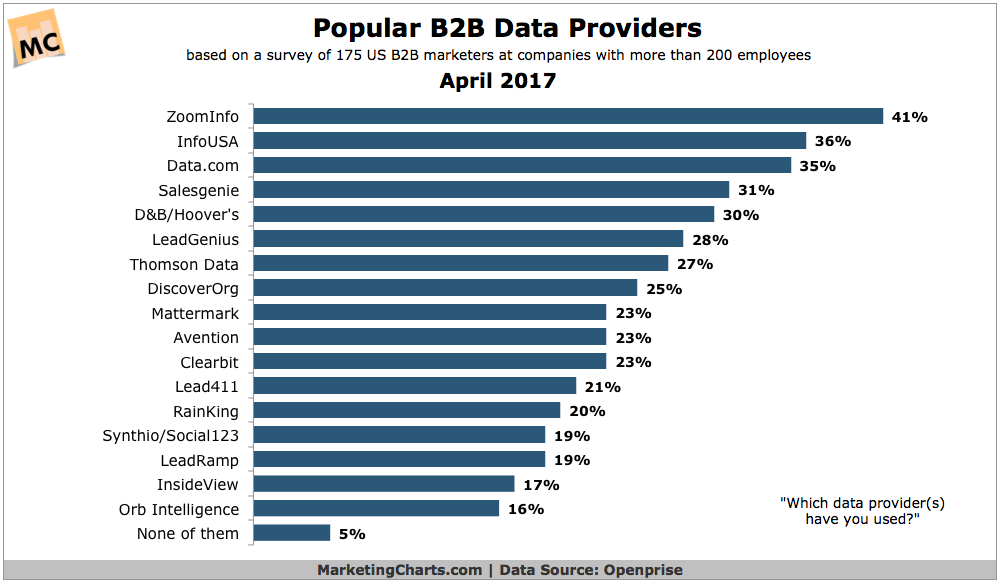 You can adhere to an in-house data generation or sourcing process. Therefore, if you have control over this, you can expect a massive turnaround.
Here is a breakdown of the data researching process:
Hire and train the right employees experienced in sourcing.
Get a subscription for numerous tools.
Pay heed to the workload.
Take help from data providers.
Once you are done with these initiatives, you will have actual data to feed your marketing campaigns.
The Bottom Line
B2B data is an integral part of Business-to-Business operations. Companies need this information to target the correct demographic and generate sales. Moreover, it is foolproof to develop a positive result.
You can finally gain the success you have been craving. The data will include demographic, technographic, or more information sourced from public or private entities. Overall, B2B data will help store, cleanse and validate your company's client information. Hence, it is constructive for B2B companies, and you will be equipped to handle the market with ease.