What is 3D modeling software?
It is a computer graphics software for generating 3D models. This technology is useful for digital representation of any object in a clear 3D format. This modeling software further helps in better understanding, how to approach, so that design process goes on right track.
In the present times, this software is being used in different industries such as interior design and architecture, film and car modeling design in which 3D modeling printed automobile parts are created.
The popular 3D software in the market is SolidWorks and CATIA. You should know that both these are owned by Dassault systems, which helps businesses in 3DEXPERIENCE. The difference between two software is that SolidWorks is most suitable for designs related to machinery while CATIA helps in high-level architectural design. This is why a well-known organization like Tesla moved from SolidWorks to CATIA as it designs some complex car designs focused primarily on innovation.
But as an organization, you have different business needs. So, you need to ponder:
Which one do I want to go for?
To get right answer for this question, let's find similarities, differences, USP of these two, to choose accurate one aligned for your process:
SolidWorks:
It is a computer-aided program published by Dassault systems. The software runs on Microsoft Windows. The constraint of this software is that it doesn't support macOS.
SolidWorks helps to analyze the manufacturability, 3D printing of designs, validate assemblies with CFD and FEA tools. It also helps in building technical documentation, and storing the data in a secured location. While the software is primarily used in industries, many educational institutions (over 70%) use it.
It has a friendly user interface that helps many first-time users the ability to learn fast. It uses a good number of sensitive toolbars and popup panels that reduces much user's mouse movement.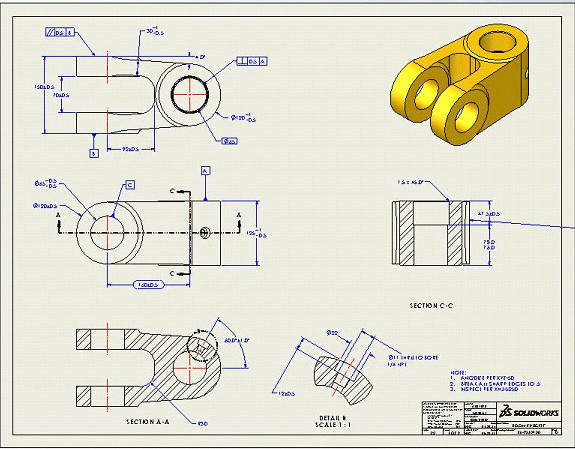 This is how designing of SolidWorks goes on. The different design methodologies of this software are extrusions, revolutions, sweeps, surfaces and lofts and sheet metal. All these help in converting simple 2D sketches into appealing 3D object designs. The extrusion feature of this software takes the sketch on the plane made with x-y and the thickness is given to it linearly in z-axis. In revolutions, the 2D sketch is given thickness by rotating it. In sweeps, here the designer can create parts with the help of different sketches on the perpendicular planes. The surfaces work just like the previous one- sweeps. It is useful for the designing purpose of nozzles and handles. The sheet metal drawings are most suitable for designing purpose of bends, flanges and others in a metal sheet.
The crucial advantages of using this software are that it has built-in applications, efficient 3D designing, short learning curve and others. The solution is available in different packages such as SolidWorks Standard, SolidWorks Professional and SolidWorks Premium.
Pricing:
For getting permanent license of SolidWorks Standard, you need to pay $3,995. For SolidWorks Professional you need to pay $5,490. And for the SolidWorks Premium you need to pay $7,995.
CATIA: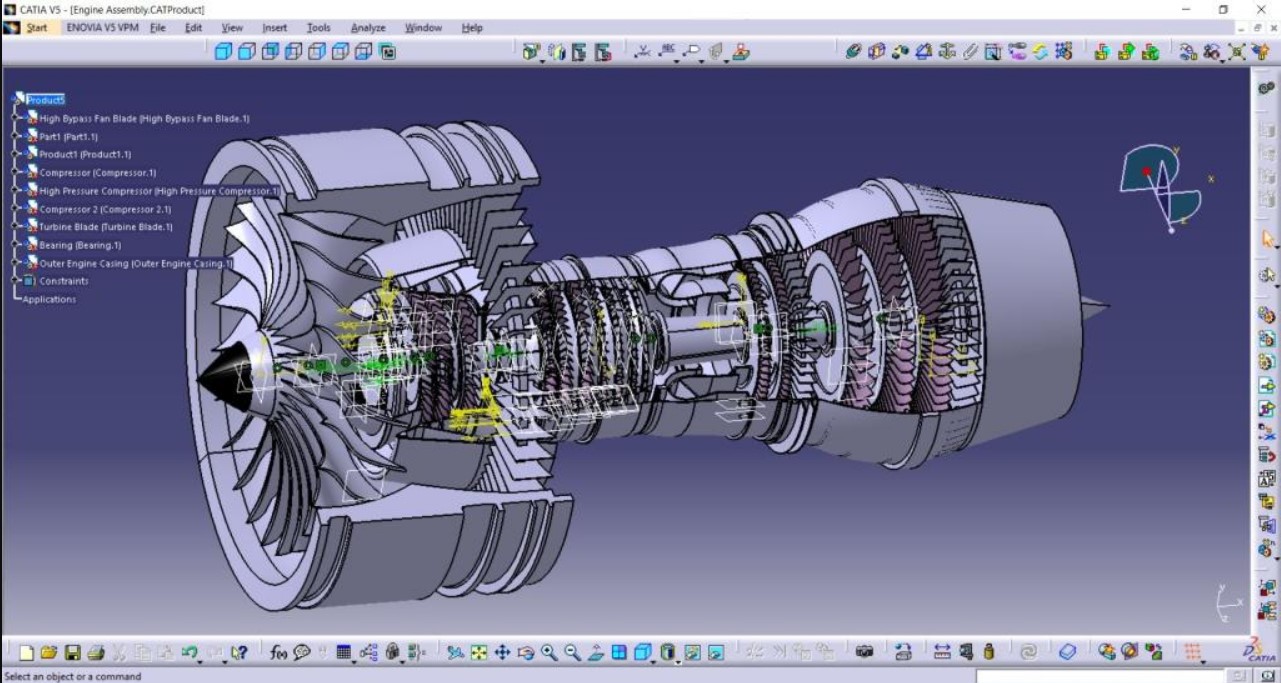 It is one of the best solutions for the product experience and designing. The software is used for simulating, analyzing, designing and for the manufacturing purposes. The interesting thing to know about software is that it was initially developed to enhance the fighter Mirage aircraft.
It is a combination of CAD, CAM and CAE applications and almost helps in all stages of product development. The important features are unbreakable relational design, social design environment, cross-discipline development, instinctive 3D experience, product modeling and others.
Now if a car designing company is looking for additional features, CATIA offers a unique application known as Class A surfaces through which it enables users to start with digitized points via clay models. Further, the user can develop clean surfaces with the right mathematical pointers. The shape modeling capabilities of this software are of next level that SolidWorks can't offer.
Besides that, the software can also help in designing the factory, where they are planning to manufacture these cars. You can say, CATIA is a higher version of 3D modeling software.
The crucial advantages of this software are that it saves time and money by eliminating the need to restart design process with updates that are automated. It is also widely used in the construction industry where construction engineers find it easier to collaborate with architects and other professionals to continue the work.
Pricing:
The CATIA software is around $11,200 and the annual maintenance charges are $2000.
Observation:
Both SolidWorks and CATIA have pros and cons and you need to choose the best one for your organization.
What we learned, that CATIA is developed for the high-end market and businesses looking for continuous innovations. They find this solution aligned with their processes as they need software that instantly comes up with highly visual designs to proceed further. The solution is also priced high.
SolidWorks comparatively costs less than CATIA, although it might not offer refined features like CATIA, it meets almost the basic and mid-level requirements of businesses.
Conclusion:
So, after carefully checking the complete features of both, you can decide what your priorities are. If you are having the budget and looking for rapid innovations, CATIA is right for you otherwise, you could opt for SolidWorks.