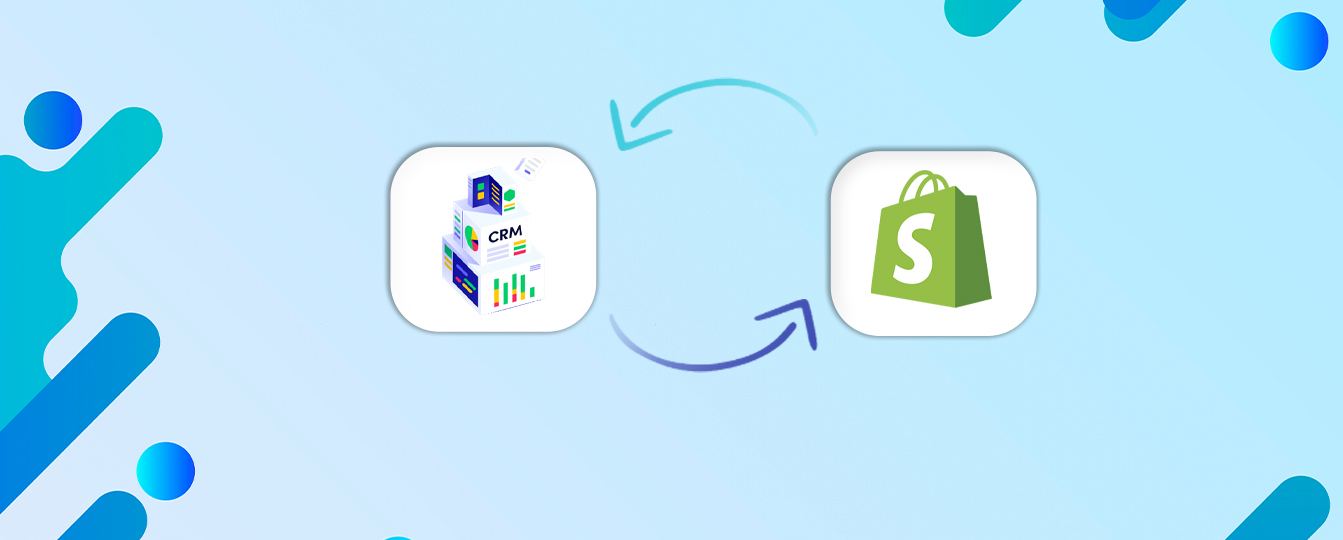 Dec 05, 2022
Posted By: Robert Jordan
Category: Customer Relationship Management
If one thing is challenging to handle but is also the lifeblood of any business, it's customer relationship management. When it comes to a robust and popular eCommerce platform like Shopify, things can soon take a turn for the worse.
So, how can you manage customer relationships smoothly? By integrating your Shopify store with a reliable CRM platform! Some of the top benefits of doing so will include:
• Better upselling and cross-selling opportunities
• Better customer relationships
• Stronger relationships among the internal departments
• Higher efficiency
• Improvement in analysis and reporting
• Cost savings
• Automation of repetitive admin tasks
These exciting benefits are just the tip of the iceberg! The following are the best Shopify CRM software, each with unique perks and features for your business. Let's check them out.
Check out these 88,500+ companies which are using shopify e-commerce software.
Best CRMs to integrate with Shopify
1.HubSpot CRM
2.SendinBlue CRM
3.Fresh sales
4.Metrilo
5.Endear
6.Salesforce
1.HubSpot CRM
In May 2018, HubSpot realized the need for a specialized app for Shopify merchants. This gave rise to the HubSpot integration, which featured several tools that promised enhanced marketing and sales processes. The integration pervaded all of HubSpot's apps, including its popular CRM.
One unique and exciting feature of this CRM is that it is completely free, regardless of how long you choose to use it. Even the CRM's functionalities are top-notch. You can build a product workflow pipeline that exclusively corresponds to the orders in your Shopify eCommerce store. This feature is further enhanced by others, such as email tracking, lead generation functionalities, and deal pipelines that make the sales management process seamless.
HubSpot's CRM can be used by any merchant, even if they're a beginner. However, it is most suited for Shopify stores offering customized products. Given below is a rundown of what makes HubSpot the best Shopify CRM:
• Easy recovery of abandoned shopping carts
• Advanced customer segmentation and reporting
• Buyer nurturing and encouraging repeat purchases
• Increase in revenue
• Basic features completely free of cost
2.SendinBlue CRM
This platform is one of the newest on the list of best Shopify CRM, founded in 2012. Despite being a young competitor in the game, SendinBlue CRM is no amateur player. The CRM software has already won many hearts as it packs all the essential tools to customize and create Facebook ads, transactional emails, automated emails, landing pages, SMS campaigns, etc.
With a client base of a whopping 80,000, SendinBlue enables each of them to attract and engage their leads using clever campaigns which unlock intent that triggers action. The data is gathered from online behaviors, buying history, previous shopping activities, leads' email engagement, etc.
Then there's the smart transactional email feature that comes in handy to encourage leads to make repeat purchases. This CRM platform also offers another useful feature called the 'Send Time Optimization.' Using this feature, you can time messages to be sent at the opportune time, all based on previous campaign performance.
Let's sum up the top features that make SendInBlue stand out as the best Shopify CRM platform:
• Easy synchronization of orders and contacts
• Improved email deliverability
• Ability to create complex workflows
• Real-time reporting
• Contact management and personalization
3.Fresh sales
If you wish to track end-to-end sales journeys on your Shopify store, then Freshsales is the ideal CRM platform for you. This CRM software is a part of the complex ecosystem of Freshworks, comprising 360-degree features such as contact management, built-in email, and chat, contact lifecycle stages, etc.
One highly beneficial feature of this CRM platform for Shopify merchants is that it makes automatic profile enrichment possible. Meaning, new insights will automatically be updated into your customers' CRM profiles as AI gathers further information about them. Complex as this functionality is, Freshsales is still easy-to-use.
For beginners, the free version of the software should suffice. However, you will need to upgrade to the premium version for sales sequences and predictive scoring. Let's summarize the points that make Freshsales one of the best Shopify CRM:
• Running targeted campaigns at scale
• Increasing the number of repeat purchases with upselling and cross-selling
• Improved conversions
• Enhanced customer engagement
• Better lead capture
• Nurturing customers across multiple channels
4.Metrilo
Metrilo is a CRM, but it is also more – the software is an all-in-one solution comprising CRM, an email marketing platform, and eCommerce analytics. Perhaps merchants who are beginners would find this to be the best Shopify CRM because it's super easy to integrate and install.
The platform can integrate fully with the Shopify store in just a few clicks. Not only that, but it can also sync with historical data to display all orders and customers in the system. Other than this, another standout feature is the detailed customer insights Metrilo offers.
You can view information like on-site behavior, orders, sessions, revenue, etc. With the help of the robust behavior tracking feature, you can segment your customers using more than 30 pre-determined filters. This helps in the easy identification of idle customers, high spenders, loyal folks, and deal hunters.
Here's what makes Metrilo a worthwhile choice for your Shopify CRM:
• Comparison between marketing channels to drive ROIs
• Real-time reporting
• Data on product performance to grow your brand
• Pre-set tracking of the sales funnel
• Three plans are available – Essential, Pro, and Premium
5.Endear
One of the primary areas Endear works is toward simplifying client and employee management. Offering a cloud-based solution for end-to-end customer management, Endear compiles all customer data into a local repository so that your entire team can access this data easily.
All customers are segmented based on criteria like online purchase behavior, spending, orders, etc. The built-in messaging system is one feature that sets it apart as the best Shopify CRM. The messages can be customized based on orders, team member information, user names, etc. Each category can send a personalized message via SMS, WhatsApp, or email.
The same can be used for upselling and cross-selling opportunities. Not only that, but the messaging system is such that even customers can constantly keep in touch, further facilitating smooth team collaboration. Endear CRM also offers varied integrations for extended functionalities. The company works with 800+ clients for customer relationship management!
Given below are other reasons that make Endear the best Shopify CRM:
• Trackable performance
• End-to-end retail management
• Personalized messaging
• Exclusive shoppable recommendations
• SMS and email automation
6.Salesforce
In the CRM market, Salesforce is a household name. Thankfully, it also offers options to integrate with the Shopify store. Since the Shopify App store already houses additional solutions that can be integrated with your existing Salesforce CRM, you can still bring these features closer while keeping the CRM and your store technically separate.
For instance – By implementing the Zopim Live Chat app, you can connect your store with Salesforce to sync all chats with the CRM. Even TradeGecko, the inventory management tool, can seamlessly integrate with Salesforce. This will help you add new customers as contacts, keep track of customers, etc.
In a nutshell, Salesforce and Shopify integration are powerful, with nearly 400 integrations possible to take your business to the next level. Plus, Salesforce CRM's pricing is highly flexible to match a broad spectrum of budgetary requirements.
Here's what makes Salesforce the best Shopify CRM:
• Enhanced marketing operations and campaigns
• Better customer engagement and retention
• Easy handling of daily business operations
• Better data availability and accessibility
• Elimination of redundant data entries
• Unified view of client data
A Final Word
As you just saw, the CRM market for Shopify is also pretty vast. While each integration on the list is solid, the best Shopify CRM for your business will heavily depend upon your eCommerce store requirements, budget, the complexity of sales cycles, etc.
If you're a beginner or you need CRM that is easy to set up, SendinBlue would be the ideal option; however, it is a bit pricey. If you cannot stretch your budget too far, choose HubSpot CRM or Salesforce and build your way up. Do your homework, think carefully, and make an informed choice!