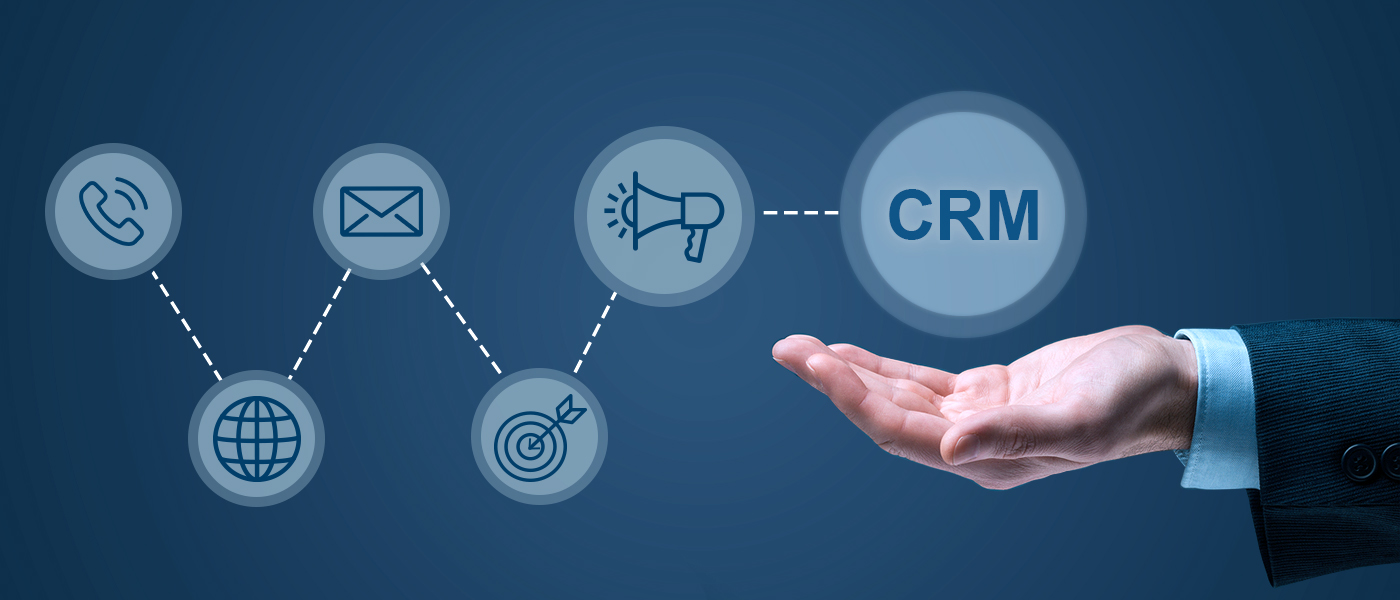 Sep 06, 2018
Posted By: Viola Fernandez
Category: Customer Relationship Management
No business, whatever be the size, can ignore Customer Relationship Management (CRM). It is one of the single most valuable assets of your organization. This technology has been widely embraced throughout the business world and has encompassed worldwide market of approximately $36 billion as of 2017.
If your business involves marketing, sales, and customer support/service, CRM is a must-use platform. It is a powerful tool that enables you to nurture interaction with prospects, customers and potential clients to drives sales and sustain long term relationship.
The purpose of any business is to create and keep a customer. CRM improves business relationships, helps companies stay connected to customers and drives profitability.
According to the poll survey done by Capterra's, 5 of 10 companies that use CRM platform claim to have better customer satisfaction after the adoption of the software.
In this blog, we will share the top 6 CRM benefits that create a better marketing campaign.
1. Maintains Data Integrity:
Accurate data is an important aspect in the CRM systems. Most CRM systems today are developed on data integrity. They offer array of data fields to capture customer's data which further helps in creating a workflow. Data Integrity plays an important role in content planning for email campaigns and ensures to store all the records.
It is used to allocate access to different users based on their job roles and also helps users discover the most recent interaction of customer on a real time basis, from anywhere and anytime.
2. Lead Nurturing CRM:
Lead nurturing as the name says, it is the process of nurturing companies relationship with leads or buyers at every stage of sales funnel. It focusses on marketing efforts and needs of the prospects by providing them with the information and the answers that they need.
Lead nurturing CRM could also boost sales, save money and develop customer relationships. When incorporated with social media platforms like Facebook, Twitter, Snapchat, etc., you could simplify your marketing campaign by targeting leads to turn into customers or clients.
3. Personalize Emails with CRM data:
How you gather, manage and use data will determine whether you are on the right track or not. CRM data is one of the most trusted data that you can ever find. Not many businesses know how to harvest their customer data. Apart from measuring the results, CRM data can also be used for personalizing your emails. This way email marketing can be extremely valuable and effective with more open and click rates.
Emails that address the name of the recipient are known to increase the relevance of each message and adds more emphasis.
Whether it is email personalization or segmentation, CRM data comes with more opportunities and is a boon to marketers to meet their goals and opportunities.
4. Targeting Clients using CRM Software:
Approaching the unknown or irrelevant customers is of no value for your business. It is not just less effective, it also spoils the image of your brand. With the help of CRM software, you can target the right customers. The information that has been accumulated with CRM will help you target the preferred audience.
Data about customers and prospects from CRM gives marketers the ability to deliver the right message, to the right audience at the right time.
The CRM software helps you target your ideal demographics based on their past purchases, behavior, location, and others as per your requirements. This will result in greater customer experience and fewer unsubscribes.
5. Marketing Automation:
Marketing automation is a process that is designed to automate tasks such as emails, social media, and other website actions. It effectively targets customers with automated marketing messages and automatically manages marketing processes and multifunctional campaigns, across multiple channels. Integrating marketing automation with CRM will cut down costs, and help gain productivity.
Deploying CRM and automation into your system will help you synchronize data with sales and service teams, enhances customer relationship gives a unified data management approach and more. Both these platforms are intelligent and intuitive, integrating these will result in substantial marketing results.
6. CRM Leads to Better ROI:
According to Nucleus Research, CRM gives an average of $8 return, for every $1 spent!
Companies using full-featured CRM indicate much higher rates of reporting and forecasting metrics.
ROI is one of the vital components of any business. Purchase decisions are always based on one crucial factor, return on investment (ROI). Without a definite ROI, there is no point in making the purchase. CRM converts opportunities into closed orders and with accurate order values.
Wrapping up:
Each day, consumers are literally bombarded with all sorts of messages and offers from every corner. Everyone on social media, blogs, advertisements and through emails are trying to win their customers. It is confusing for consumers to choose from the options they have and it's equally difficult for marketers to cope up with the competition around.
CRM helps you with a bigger picture. It manages your sales and leads in a more efficient manner. With it, marketers can organize customer data, track your leads, maximize your selling potential, store and actively manage contact and customer data.